It might be too soon to start celebrating the holidays but it's not too soon to give a little thought to some of the things you can do now to prepare for a different yet best holiday season yet.

We all know that not all activities are possible this pandemic. But who says you cannot eat, drink, and be merry this holiday season? If you are looking for joyful, fun, and safe ways to get together, we've got you covered! Check out these 5 exciting holiday activities that you can totally do without leaving the comfort of your own condo unit.
Set a Virtual Cocktail Contest
We know we've gone through a lot this year and what a better way to end 2020 than to celebrate over great drinks like your very own cocktail
This holiday season, make the reunion and catching up a little bit more fun and exciting by setting up a virtual cocktail contest where you and your friends can make your own cocktails and exchange recipes with each other.
After preparing the cocktails, you can hang out and enjoy your sips in the (virtual) company of your friends. Try to make it entertaining by preparing some games or throwing a karaoke party on Zoom!
In need of easy-to-make cocktail recipes? Try out these simple cocktail recipes you can make using common grocery items.
Host a Watch Party via Scener
Who says you cannot remotely binge-watch with friends? Of course, you can do that with Scener!
Scener allows you to enjoy movie nights with friends while chilling inside your condo. It synchronizes video playback, adds video chat and an adjustable chat window, and can even host a private screening for up to 10 people.
All you need to do is to install the Scener browser extension (it's only available on Chrome for now). Each person using Scener has to have a valid account with any of the available streaming services. Remember to ask your friends to make a separate Scener account as well.
Once set, you can already pick the movie or series of your choice and share the link with your friends so you can all binge-watch and video chat together!
Do you want to check out these 16 Christmas Movies to You Can Stream on Netflix Right Now and watch together on Scener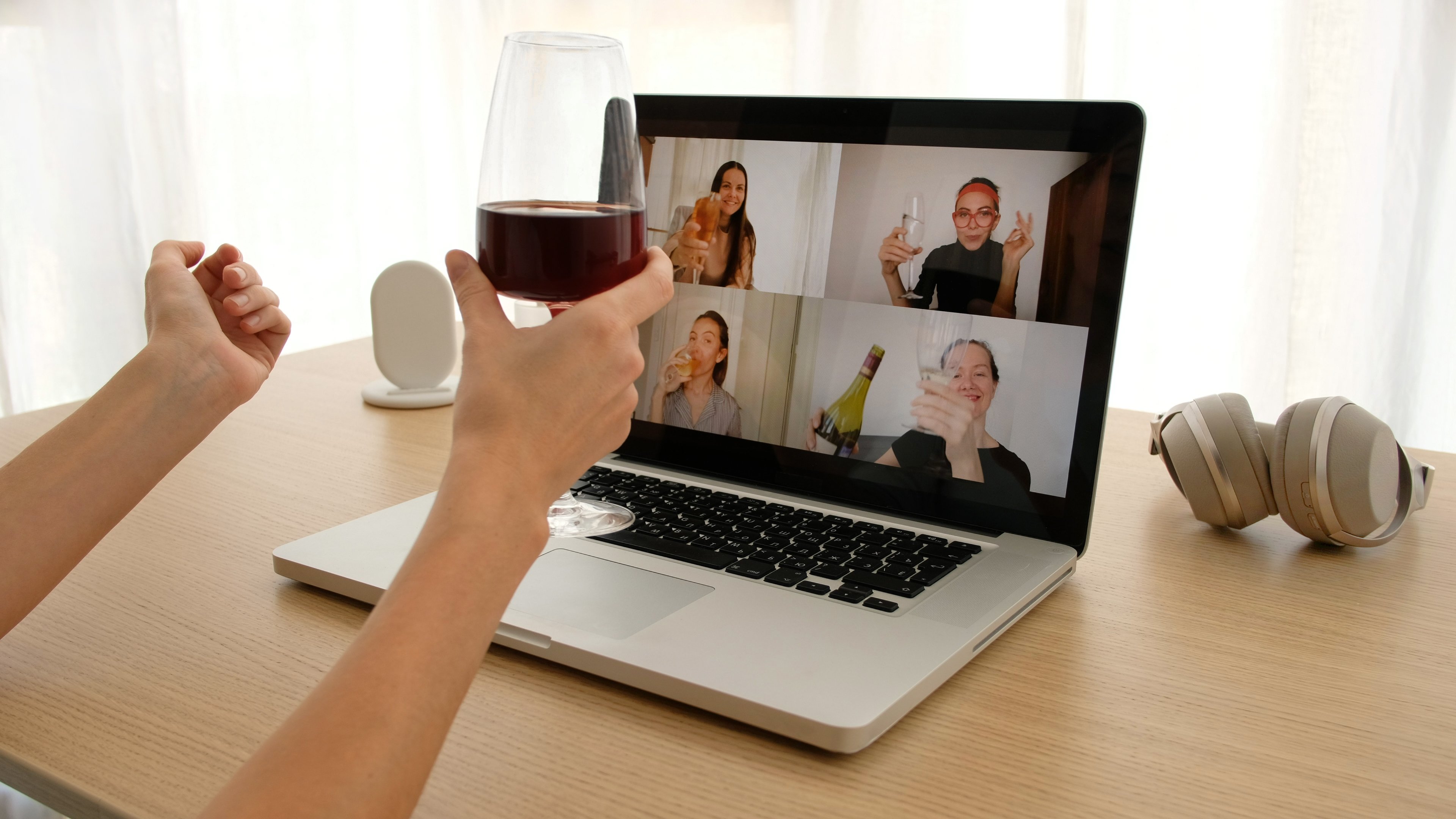 Play Scavenger Hunt + Challenge
Scavenger hunt isn't just for kids but for the kids-at-heart too, so start planning and bring out your creativity to make it fun and memorable this holiday season.
It's actually easy to throw one virtually and give it a holiday spin. All you have to do is to create a list of holiday items your friends should find inside your home or condo unit and ask them to show these items virtually or take photos and send them through the chat box. You can make it more exciting by coming up with challenges or tasks that could come with the items.
Ask your friends to come in costume to make your virtual party more fun!
Decorate Holiday Cookies
Another classic group project that you can easily still partake in during this time of year is decorating holiday cookies!
Enjoy the cookie season with your friends by planning a weekly get-together over Zoom so you can swap cookie recipes, catch up regularly, decorate holiday cookies together (virtually), and share your newly-discovered cookie flavor.
You can do a simple set up by your condo kitchen or your dining area so you can easily move around while you do this simple activity. Fun recipes are also available here.
Organize a Holiday Quiz Night
Make the holidays even more challenging by organizing a Christmas-themed quiz night where you and your friends can geek over various topics related to the holidays.
Choose among your friends and assign a quiz master who will help facilitate the game. You can make this activity more interactive and fun with the use of Kahoot!, a game-based platform that helps you create fun learning games or trivia in just minutes.
Spice up the holiday bonding by exploring different Kahoot!-inspired pocket activities that you and friends can enjoy.
Who says holiday this year wouldn't be fun? You can definitely do a lot of holiday activities even when you're miles apart – all you have to do is be creative and innovative! This year has made us realize the power of doing things virtually in the comfort of our own condo unit.
To know more about Vista Residences and its ready for occupancy and pre-selling units in Manila, email us at [email protected]ces.com.ph, like and follow our Facebook page @VistaResidencesOfficial or call our Marketing Office at 09089148457.