For many young adults, it seems easier to put off any investing decisions until their financial situation becomes better and more stable. People who are between the ages of 23 and 38 are part of the millennial generation.
They are young and restless and the first generation to grow up with technology and own a device at an early age. Millennials are known to have a different life view, they want to pursue their ambitions now and they want a job that allows them to enjoy work-life-balance. They may even be planning not to retire at all because they enjoy their work and love what they do. They envision a lifelong career because of their passion for what they do.
When it comes to investing though, they consider themselves conservative when it comes to risk tolerance and most of them are reluctant to invest their savings, thus they are tagged as risk-averse and cash hoarder instead of making smart investments.
Most millennials still live with their parents, to be able to set some money for their desired lifestyle. Living paycheck-to-paycheck, as most millennials do, does not make this easy.
According to a study, millennials have a FOMO (Fear of Missing Out) kind of attitude that somehow influences their choice of setting aside money for the kind of lifestyle they aspire to rather than saving early for retirement.
Millennials are known to "live their best life" and enjoy it because "they only live once", which means they are more inclined to value experiences over savings.
Aside from these factors, we must understand that most millennials have been witnesses to the global financial crisis, which still influences their investment decisions. They have been witnesses to a period when people would literally store their money under their mattresses just to save and secure them. Millennials do not have to save under their mattresses but the emotional underpinnings are still with them. Being able to witness the hardship and impact of the financial crisis have made it harder for millennials to regain trust in investing money, thus, they prefer to hold them as cash.
The combination of these factors make the millennial generation unique and cause a huge impact on their investment decisions. But come to think of it, the safer approach that millennials should actually take might be just the opposite - if you are young and have many years to build up your retirement, you have to start investing in order for you to achieve your long-term goals.
If you are one of the millennials who is thinking differently, then you are probably wondering how to invest your extra money. It might seem difficult at first but you have to keep in mind that by investing your money, your money will work for you, instead of you working for your money. By investing and building your portfolio at a young age, you are able to set yourself up for financial freedom or better yet, a comfortable retirement.
While most millennials feel reluctant to invest because they do not have enough capital, they still have one thing going for them - their TIME. Although their money is tight, they can still grow it when they invest through compounding, which is the ability to grow an investment by reinvesting the earnings. Compounding allows investors to generate wealth over time by reinvesting their earnings and their time.
Since millennials have more earning time ahead of them, they can be able to afford to take on more risk in their investments. You have to remember that an investor's age also influences the amount of risk they can withstand. Because they are young and have more time, they can explore building and expanding their own portfolios, which means bigger chances to produce larger gains.
Since they have more time, young investors can enjoy the flexibility and the opportunity to study investing, learn from their successes and failures, and reinvest again until they grow their money. While investing has a lengthy learning curve, young investors can enjoy the years that they have to study the market and polish their investing strategies. There is also more time to recover if ever they encounter some challenges and risks that go with investing.
Investing at a young age also gives you the opportunity to leverage on technology to study, research, and apply online investing strategies and tools. It now becomes more accessible and convenient for young investors to learn more about investing because of the webinars, tutorials, apps, and digital learning materials that one can easily refer to. These can help expand one's knowledge, confidence, and expertise when it comes to investing.
Known as digital natives, their love for anything tech-related enables them to plow their wealth into different investment vehicles.
Moreover, one can use his or her time to invest in oneself by earning a degree or learning advanced skills, among others. These are also investment opportunities that can have strong returns. These investment opportunities can be used by an individual to earn higher in the future, which will aid in more investment opportunities.
Twenty-somethings or the millennial generation have the advantages over those who wait to begin investing. Even if you have to start small, it is still your advantage to start early.
Are you willing to explore the world of investment? Are you now ready to grow your money and secure a better and more stable future for yourself?
We have rounded up top investment ideas for millennials and young professionals to inspire you to take the leap and begin investing today.
What are the advantages of real estate investing?
Real estate is said to be the most stable type of investment. Owing real estate is important to investors and there are two ways to utilize this asset class in your portfolio.
Buying a home is every man's dream. Why would you even rent a condo when you can invest in one? Take your rental expense and funnel it into real estate to pay a mortgage. Stop throwing your money away to a landlord every month, use that money to invest and buy your own home.
While owning a home is a great way to add up to your portfolio, it becomes a liability should you decide to live in the property. You have to remember that real estate costs money in terms of HOA fees, utilities, and maintenance.
You can invest in property and not use it for your residence. Instead, you can rent it out to make a profit. If you own a condo, you can rent it out to a tenant. If the rental payment is more than you have to spend on the mortgage installment, then that is positive cash flow or what investors call "passive income". This is the money that you did not have to work for, all you did was to rent someone a living space.
Earning passive income from real estate can definitely boost your portfolio and help you find other assets to invest in.
Do you want to join real estate crowdfunding?
According to Investopedia, the idea behind crowdfunding is that many people are willing to invest a small amount of money, and when they do, large sums of money can be raised easily. Simply put, crowdfunding pools money together so that small and mid-sized companies could use the funds to invest in real estate properties.
Crowdfunding offers investors the ability to become shareholders in a company or in a real estate property. It uses social media or other digital platforms to connect investors to property investments.
The investor does not need to but the entire property. Instead, the investor can earn a portion of the profits generated from the real estate investment. One of the benefits of real estate crowdfunding for non-accredited investors is the low minimum investment amount required. It can also help an investor like you to diversify the risk in investment portfolios by not having all your funds in such assets.
However, one of the biggest risks to crowdfunding is that investors put money in a company that is fairly unknown, thus, the risk that investors could lose their investment.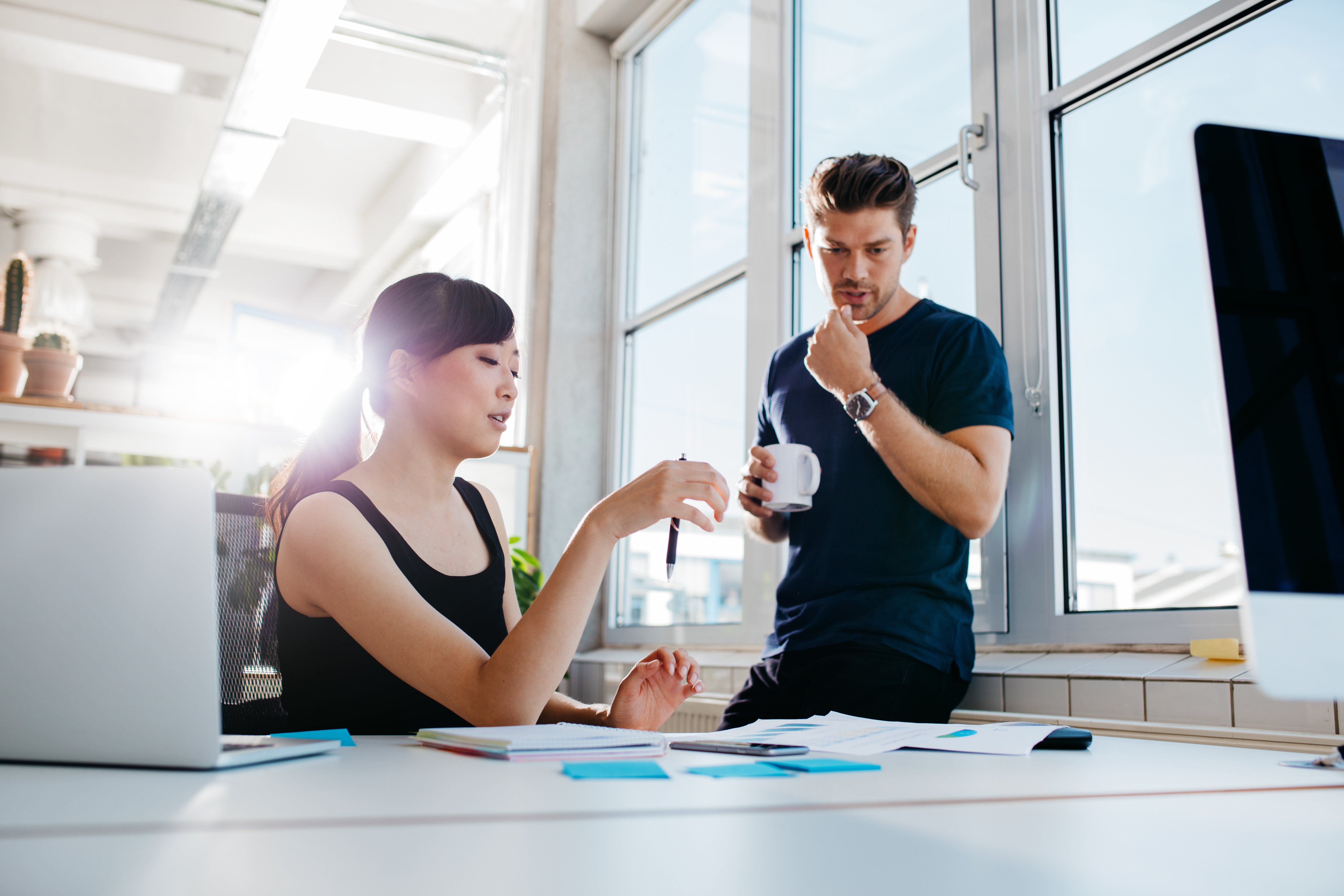 Do you have a business idea?
If you have extra cash coming from your property investment, save it until you have enough money to invest in a business. You have to remember that the key to becoming a business owner is not to work in the business.
If you have the money, you can buy a self-sustaining business that already comes with a management team and employees. All you have to do is to take over the ownership and keep it running as it did before.
Always look for an established business that was already producing a profit. One of the businesses young people are keen to explore is laundromats. This requires smaller capital yet can yield high returns.
It will be best if the business that you plan to engage in is in line with your interest and the one you are most knowledgeable of so it will be easier for you to manage.
Are you interested in the stock market?
If you are one of those millennials who want to dip their toes in stocks, you have to learn about the two primary methods you can invest in the stock market. One of the options is parking your money with a full-service broker who can manage your money, invest it into stocks and bonds in an attempt to make a profit.
The second option is to handle your stock investment yourself through the use of trading platforms and apps. You can select a discount broker platform, the broker gives you direct access to the market and then use customized trading to learn the ropes in entering and exiting trades. Since the broker is not investing your money, you pay less in fees and commissions on your trades.
As a millennial, you need to start investing as soon as possible. The earlier you start, the better and the sooner you will achieve your financial goals. You just have to learn how to invest your money instead of spending it and start small by investing in assets that match your goals and fit your budget.
If you are a millennial, this is the best time for you to invest in real estate. Vista Residences, the condominium arm of the country's largest developer, Vista Land & Lifescapes, Inc. offers ready for occupancy and pre selling condominium projects in Manila and Quezon City that are strategically located within inner-city areas, in close proximity to developed business districts and prestigious universities.
Vista Residences has ready for occupancy condo projects in Manila such as Vista Taft, Vista Heights, Vista GL Taft, 878 Espana, and Crown Tower University Belt. It also has preselling projects in the said area which include Vista Recto, Plumeria Heights, Tennyson Heights, Bradbury Heights, Sky Arts Manila, and Kizuna Heights.
Meanwhile, its ready for occupancy projects in Quezon City includeWil Tower, the Symphony Towers, Pine Crest, and Vista 309 Katipunan. It also has preselling condo projects in the said city such as Hawthorne Heights and Vista Pointe.
Living in Vista Residences enables you to enjoy convenience, where everything is pretty much within walking distance or a few minutes away from the property; comfort because the project features and amenities are designed to deliver comfort at all times, which makes condo living a worthy investment; security that is 24/7 and CCTV monitoring, which makes the residents safe and secure within the property.
In line with Vista Residences' thrust to offer convenience among its residents, it also features an AllDay Convenience Store and Coffee Project in all its projects.
For more information on Vista Residences, email us at [email protected], follow @VistaResidencesOfficial on Facebook, or call the Marketing Office at 0999 886 4262 / 0917 582 5167.