If you are an urban dweller and your condo balcony feels boring and useless, fret not. With a little creative thinking, you can do a lot and transform it into an even more inviting place for you and your friends.

Who says you cannot do anything about your tiny outdoor space? Why not transform it into a small escape outdoor area or a private space to entertain your guests?
Condo balcony is a space that we often overlook when it comes to condo interior styling and renovation. Most condo residents use the balcony to enjoy the view of the city while some find it unnecessary. While you may not have a green backyard for your condo space, you can actually consider transforming this space into a small escape outdoor area to ease your mind, breathe some fresh air, or gather your guests.
If you are interested in transforming your condo balcony, we have enlisted some tips to help you unleash the beauty of your own balcony.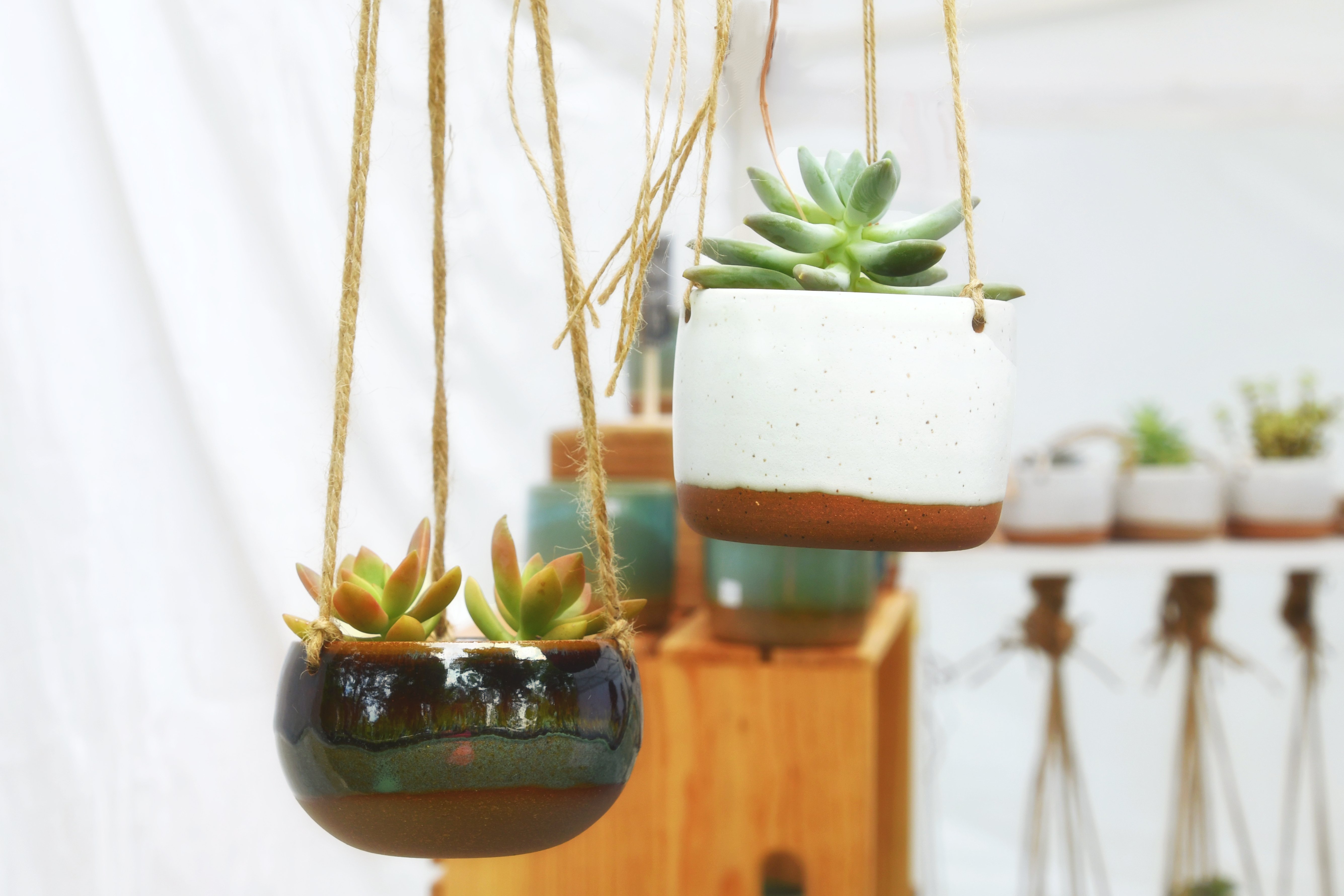 Vertical garden and hanging plants
Condo balcony is always bare upon turnover of the unit. If you are up to enhancing your balcony, you should take a look into your wall and ceiling. You can actually make it into a mini garden by having some plants and installing a vertical garden. This will not only beautify your balcony but will also help you get fresher air. You may also want to try hanging some pots to hold your plants too.
Floating shelves
Aside from creating a small garden in your balcony, you can also consider having floating shelves to display your decorative items such as books, small ceramic decors, or frames. This is perfect if you are the type who wants some quiet reading in a very relaxing and comfortable space. To make it even better at night, you can have some outdoor lighting to make your space warm and calming. There are a lot of outdoor lighting which you can purchase from your favorite home and furniture shop.
Decorate with patterns and textures
Apart from enhancing your wall and ceiling, it might also be the right time for you to reconsider improving the look of your balcony floor. You can simply do this by adding on some rugs as it is a type of furnishing that can help create a comfortable and warm vibe within the said condo space.
You just have to choose the rug design that matches your condo interior or you can simply have a different set up for your outdoor space. Aside from this, you can also have some soft furnishings like pillows and cushions of different sizes and patterns to make the look more exciting and interesting. Create a space that is comfortable and stylish at the same time.
Some condo interior stylists transform an ordinary space into a luxurious one by layering cushy elements made of outdoor fabrics like patterned rugs and cushions or by mixing bold patterns and textures to create a bohemian vibe in your balcony.
String lights
Gone are the days when we would do candlelight dinner in the balcony. Forget about the candles and go for string lights that will surely cast a magical glow. You can choose from a variety of styles, shapes and types. Hang them for that romantic outdoor hangout place.
Alfresco dining setup
Who would have thought that you can transform your condo balcony into an alfresco dining place? Set up an outdoor countertop and weather resistant bar stools so you can experience dining outdoor while enjoying the best city view.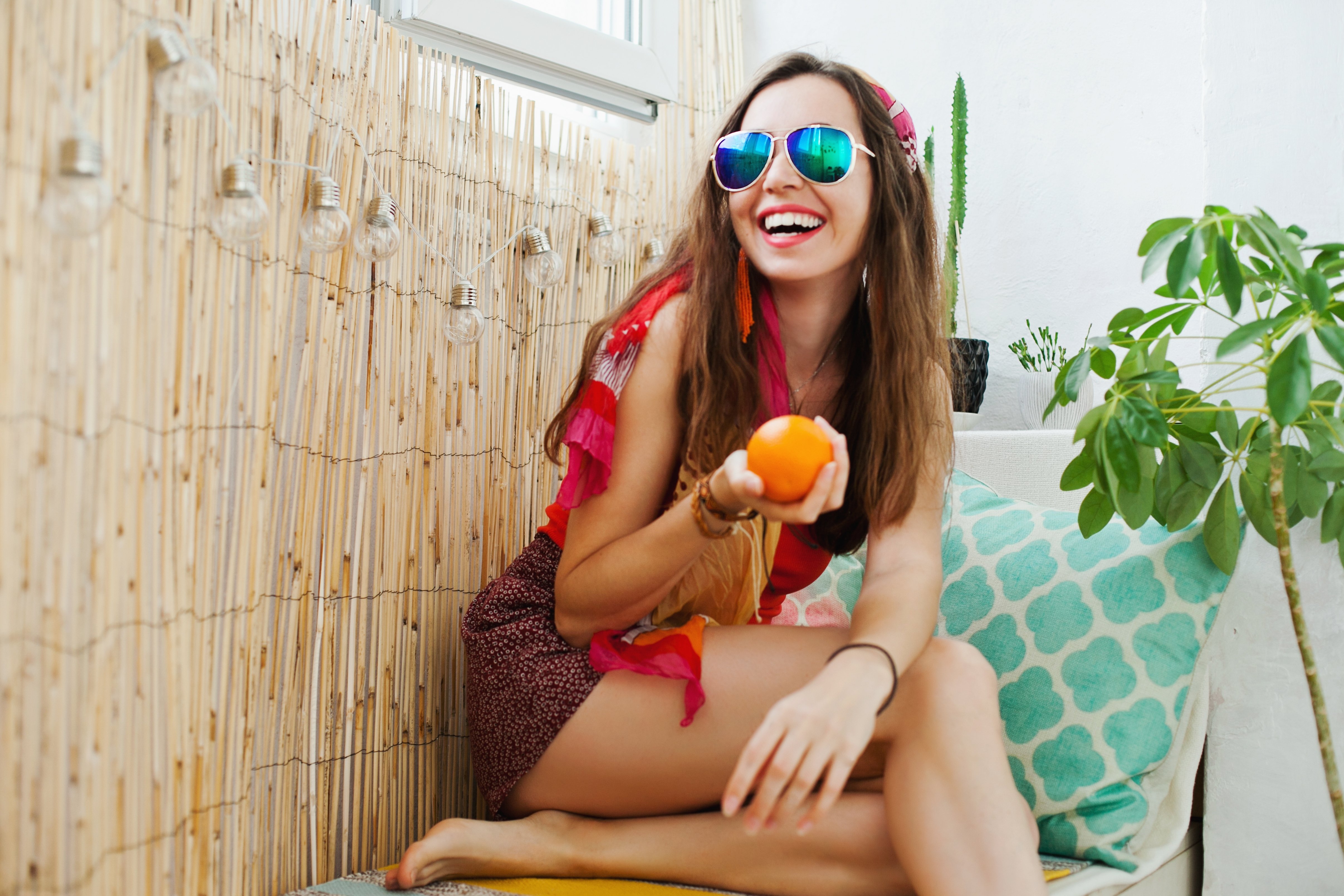 Hammock
Why not take a nap by the balcony? What could be better than snoozing in a hammock?
Utility cart
Make your balcony party-ready with a utility cart that makes serving liquid refreshments in the place super easy. You can just wheel it into the kitchen, load it up with ice and liquors, and enjoy some quiet drinks with friends.
Outdoor umbrella
Who says you can only hang out in the balcony at nighttime? Spending time outside feels great too on a sunny day but it would better it you have a stylish outdoor umbrella or canopy that will protect you from the sun's harsh rays.
Floor chairs and bean bags
If you do not have enough room for outdoor furniture, you can simply have some floor chairs and small bean bags as outdoor seats for you and your guests. You can even mix and match the colors and create an eclectic look with a good combination of patterns and colors in easy to clean fabrics.
Coffee table
If you and your friends are the type of people who want to bond over a cup of coffee, then transforming your balcony into a relaxing mini-café is the best thing to do. You can complete the look of your condo balcony by adding some chairs and a coffee table.
You can also have some books to read, or you can simply play some jazz music while sipping a cup of hot coffee.
There are a lot of creative things you can do to make your balcony an interesting place for you and friends. Don't just leave it unused. Make the most out of this tiny space in your condo for your peace of mind, bonding, or simply relaxation.
Remember, you do not have to purchase expensive furniture pieces to enhance and transform your balcony into a one-of-a-kind outdoor space. Just work around a budget and always keep in mind to transform it in such a way that it will give you a comfortable, relaxing, and serene vibe within your own condo unit.
Meanwhile, if you are looking for a condo property with balcony that is conveniently located in the heart of the city, Vista Residences, the condominium arm of the country's largest homebuilder Vista Land & Lifescapes, Inc. offers ready for occupancyand preselling condominium projects that are in close proximity to developed business districts and prestigious universities.
For more information on Vista Residences, visit www.vistaresidences.com.ph, follow@VistaResidencesOfficial on Facebook or call the Marketing Office at 0999 886 4262 / 0917 582 5167.