Condominiums are patronized by clients mainly because of the location. Being accessible to a lot of essential establishments needed in their day to day life. But because of the pandemic, movement became limited and most condo residents switched to delivery services.
Delivery apps are the quickest and most convenient way to get your favorite food delivered straight to your doorstep. Gone are the days that you have to collect restaurant flyers and menus and get their phone numbers for food order and delivery. Luckily, the days of dining-in and take-out worries are now over.

Now, you can just download an app to get your favorite food delivered right to your condo building with just a few taps on your mobile screen.
There are actually a number of apps available for download offering delivery and pickup from various restaurants, grocery stores, drug stores, supermarkets, and even liquor stores. These apps are very helpful to condo residents, especially those working professionals who value so much of their time or those are too busy to go out or prepare their own food or buy their own supplies.
With today's online food and grocery delivery services, you will be able to access a variety of new and popular local restaurants that offer different cuisines, and supermarkets for your essential needs, which you can easily order via the mobile app.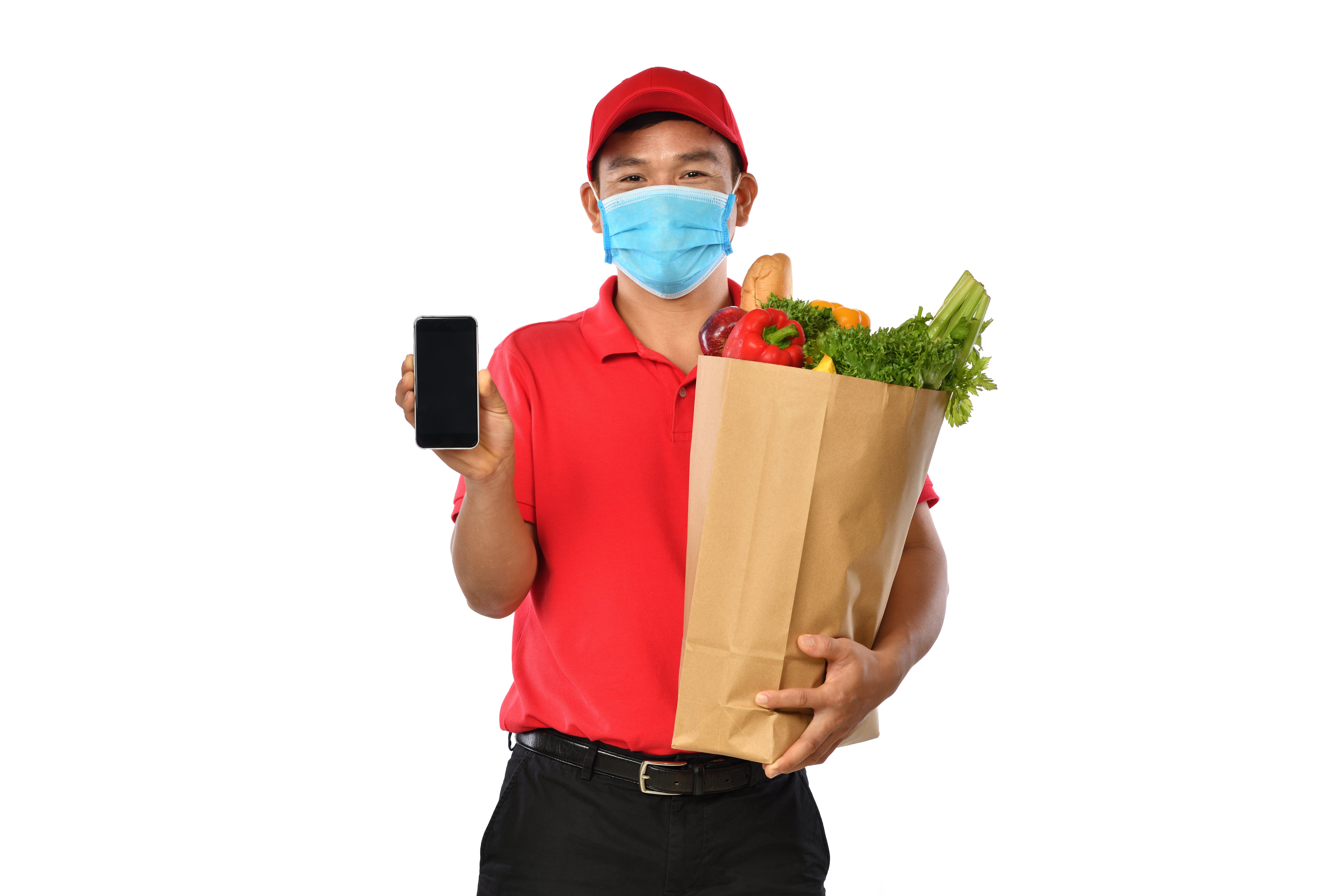 However, there are factors that you should consider when choosing the right delivery app for you, which include availability, selection and range of available food, additional fees, and convenience.
If you are looking for a food and grocery delivery app to bring your favorite food and essential needs, here are some of the best ones you can use while in the comfort of your own condo unit.
1. GrabFood and GrabMart
You can access GrabFood and GrabMart through the powerhouse mobile app Grab, which is known for its ride-hailing services. That's right! Grab's services are no longer limited to delivering packages as they are now also delivering food and even groceries. It has partnered with various restaurants and supermarkets in the country for these types of services.
For GrabFood, you can just order from your favorite restaurant and your food will be delivered to your place. GrabFood is currently available in most areas of Metro Manila and select areas in Rizal, Cavite, Laguna, Pampanga and Cebu. To make an order, all you have to do is to launch the Grab app, select "Food" from the product selection menu, enter your delivery address, select your favorite restaurant, select the meal of choice and add to your basket, complete the order, and be ready to grab your favorite meal!
Meanwhile, for GrabMart, you have to pick your items from the product selection and they will be delivered to you within the day or at a scheduled time.
For a safer and hassle-free transaction, GrabFood and GrabMart encourage cashless payment via GrabPay, which you can reload as needed.
2. FoodPanda
Foodpanda is one of the pioneer food delivery apps in the country with sizable number of partner food establishments and restaurants. The said app was launched in 2014, and has since grown to over 1,000 partner restaurants nationwide.
If you are tired of having the same take-out when chilling in the condo, too lazy to go out or prepare your own dinner, you can simply find the right food for you when you download the app which is available on both App Store and Google Play or when you visit their website www.foodpanda.ph.
You just have to download the app, type in your address, find your favorite restaurant and then place your order. FoodPanda app enables you to track your rider in real-time. It also offers secure payment options which can be done through credit card, Paypal, or cash-on-delivery.
FoodPanda is also known for its special promotions that give more discounts to its customers. When it comes to safety protocols, foodpanda riders carry hand sanitizers, wash their hands after every delivery, and their rider bags are also sanitized at the end of every shift.
3. Mangan.ph
Mangan.ph claims itself as the country's first locally developed food delivery service app. It started from Angeles, Pampanga and has expanded its service coverage to Cavite, Bataan, Tarlac, Laguna, and Bulacan.
Their restaurant listings and services focus on bringing the delectable dishes of Pampanga's wide arrays of cafes and restaurants right at the doorsteps of its customers.
Mangan.ph works in 3 simple steps: download Mangan.ph app which is available on both App Store and Google Play and choose your meal from their list of restaurants, pay via credit card or cash-on-delivery, and wait for 60 minutes or less and enjoy your meal.
4. MetroMart
MetroMart is the country's #1 online grocery delivery service, which carries some of the major brands and groceries in the country, making over 30,000 products, with the same-store prices, with just a click away.
MetroMart is the best app for those residing in condominiums in Metro Manila because it will save them the hassle of going out just to buy groceries. MetroMart also offers other essential items like medicine, bakery items, pet food, cosmetics, and toys, among others.
Moreover, you can place your orders from multiple stores in one go and you'll be able to get these items delivered to your condo. Payment options include credit card, debit card, and cash-on-delivery.
5. LazMart
Lazada, which is one of the most popular e-commerce sites in the country, extends its services to grocery shopping and delivery through LazMart.
All you have to do is to go to Lazada app and search for LazMart icon by swiping left on the menu. Enjoy browsing through the products by category and do not forget to check those items on sale.
6. LalaFood & LalaMove
LalaFood is the food delivery platform of the popular Lalamove which is known to offer affordable delivery service in the country. It boasts its selection of partner establishments and restaurants where you can order food as long as you use the LalaFood App.
Aside from the convenience of ordering food on-demand, you can also enjoy their no minimum bill requirement. All you have to do is to download and order from Lalafood app which is available on both App Store and Google Play.
You will be required to provide your address for the purpose of determining the nearby restaurants and delivery location selection. At present, LalaFood's payment method is cash but they encourage contactless delivery where the rider can leave your order in your condo lobby.
In this digital age, condo residents have become convenience-driven that they do not want to waste their time doing unnecessary things. As much as possible, they would like to use their mobile phones to research on products, order what they need, and have these items delivered to their condo building easy and hassle-free.
Thankfully, there are a number of food delivery aggregator apps and restaurant apps that you can access and use with just your mobile phone.
Meanwhile, if you are looking for a condo property that is conveniently located in the heart of the city, Vista Residences, the condominium arm of the country's largest homebuilder Vista Land & Lifescapes, Inc. offers ready for occupancy and preselling condominium projects that are in close proximity to developed business districts and prestigious universities.
For more information on Vista Residences, visit www.vistaresidences.com.ph, follow@VistaResidencesOfficial on Facebook or call the Marketing Office at 0999 886 4262 / 0917 582 5167.