Whether you love online shopping, you manage an online store, or first time to move to your new condo in Manila, you need someone to help you with the "move" and bring the products to you.

However, more than the excitement of moving in, you might be feeling the anxiety over the possibility of losing your things during the move in process. Moving into your new condo is stressful and daunting especially if you have to do it on your own.
Good thing, there are helpful movers that you can easily and conveniently book online and allow you to do real time tracking using your mobile phone. If you are planning to move anytime or need a condo furniture delivery service, you can now simply download the app on your mobile phone and book with just a few taps.
Read: Why you should invest in on-demand delivery app?
We have rounded up top 5 app-based delivery services that will help you on your next condo move-in.
Lalamove
You might have probably heard about this Hongkong-based delivery service app that is being used by most online shops and restaurants to quickly send their stuff within the day.
Lalamove was established in 2013 to provide on-demand and same day delivery services by connecting users with delivery drivers through its web and mobile app. It is available for download on the App Store and Google Play.
You can simply book the delivery of your condo furniture whenever you want, pay through e-wallet and get digital receipts through email so you can keep track of your deliveries.
Lalamove is widely used by condo unit owners in Manila and Quezon City for the delivery of their condo furniture and appliances.
Get All
Get All is an app-based delivery services provider that connects people and businesses around Metro Manila and nearby locations. It is one of the newest services to be offered by the Villar Group.
It offers the right delivery vehicles from food, grocery, medicine, to multiple stops deliveries, and even for your home essentials to make sure that every need is delivered quickly and safely in an affordable base fare. Its offerings are essential for the ones who have no time to go to grocery stores and buy for their daily needs especially in this time of the pandemic.
You can download the Get All app in Google Play Store and App Store.
Mober Philippines
Mober is a homegrown brand and the first on-demand delivery service app made in the country that provides a wide range of cargo services. It uses vans big enough for your condo furniture delivery requirements.
Mober can also shuttle your pets to the vet or the nearest pet hotel. You can also purchase furniture and other things you need for your condo online and have them delivered to you within the day. All you need to do is to download the app, which is available on the App Store and Google Play.
Transportify
Transportify is a full-service logistics marketplace which was founded in Thailand (it is actually known in the said country as Deliveree). Transportify is a delivery and pick up app that acts as platform for your condo move-in needs. Through the mobile app, you can book and choose which kind of truck you would like to use before matching you up with a driver.
Aside from real-time delivery updates on the app, Transportify also sends you text updates on the status of the delivery.
Transportify is also available on the App Store and Google Play.
Gawin.ph
Gawin.ph allows condo unit owners to type in the kind of service they need and the app matches it with the list of service providers that could get the job done.
Through the app, one can be able to see the service providers' profile and choose which one to enlist.
Aside from delivery, their popular services include aircon cleaning and repair, plumbing repair, house cleaning as well as electrical wiring.
MyKuya
MyKuya is another odd jobs app like Gawin.ph that helps service-seeking customers by matching their delivery requirements with trained and capable partners. It has "Kuyas" and "Ates" who are available to assist condo unit owners with their daily errands, making condo living a lot easier for them.
Aside from deliveries, relocation, and logistics, MyKuya also offers other services such as janitorial and housekeeping, messengerial and errands, bills payment, cash collections and banking, packing and sorting, technical maintenance, events management, personal assistance as well as administrative and marketing support.
MyKuya is considerably cheap as it charges only P49 for half an hour of service. It is currently available on Google Play.
MOVE IT Philippines
MOVE IT is a commercial mobile app established in the country that enables booking on-demand services between customers and business using a hassle-free platform. Aside from delivery services that you can avail for your condo needs, it also provides food delivery service, "pabili" service, and a MotoTaxi ride-hailing service. It is currently servicing cities within Metro Manila and nearby towns.
MrSpeedy
MrSpeedy is a start-up app-based delivery service company which penetrated the market in key cities of Metro Manila with their delivery service and pricing strategy of P60 base price + P6 per succeeding kilometer.
MrSpeedy offers delivery services like pickup and delivery through motorbike, car, and trucks.
Black Arrow Express
Black Arrow Express is a last-mile and consumer delivery firm that launched its first app-based delivery in the marketplace. It is under the AAI Group of Companies' supervision, which specializes in different logistics solutions today.
It offers different services that fulfill the e-commerce needs of their customers such as order-to-end processing, express next-day deliveries, warehousing, distribution, freight forwarding, and special project cargo handling.
Black Arrow Express' mobile application includes different options for easy booking in the Philippines with services such as BAExpress (Motorcycle delivery), Black Arrow Express Trucking for business clients, and Black Arrow Express Warehouse Services for business clients.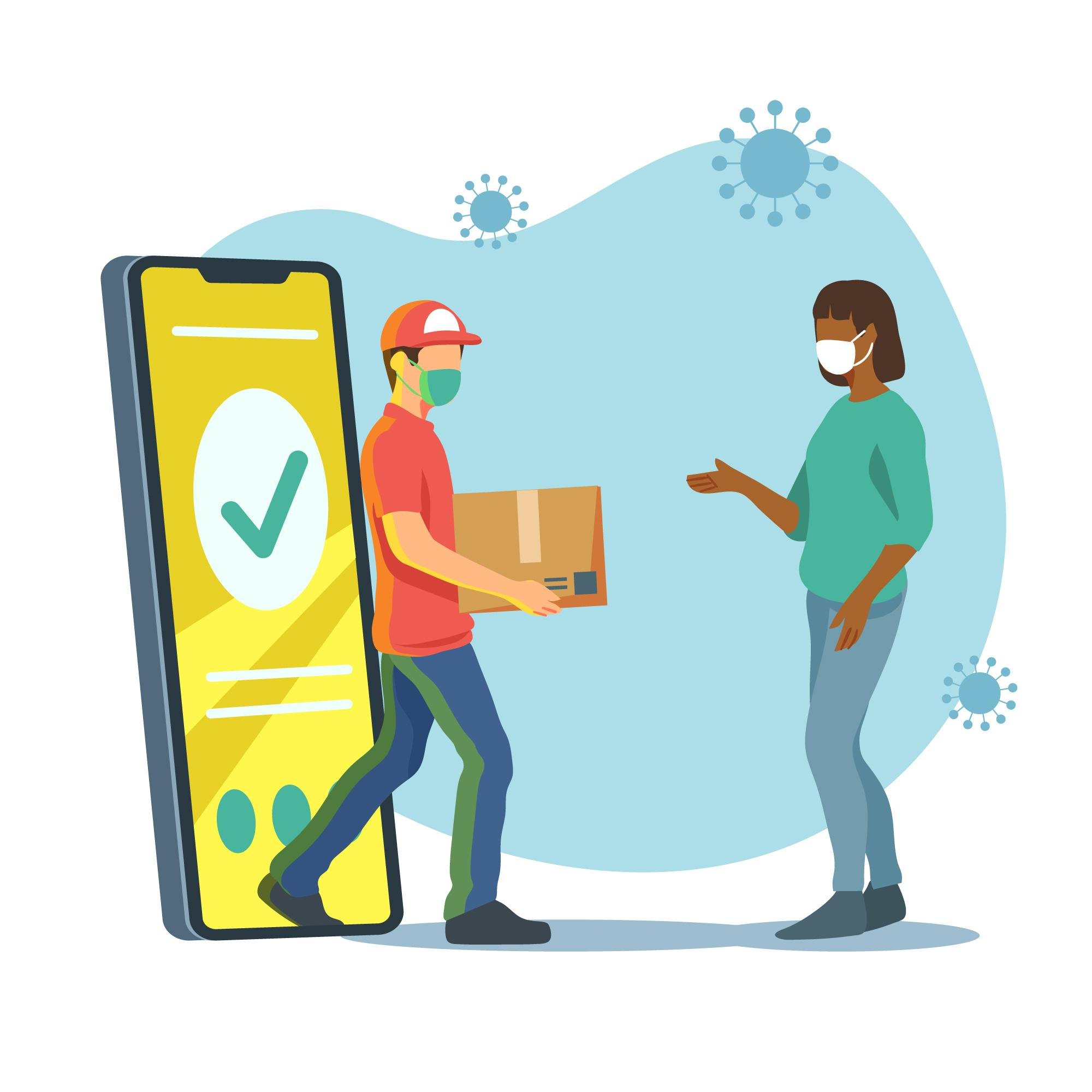 App-based delivery services have really disrupted the logistics industry by allowing individuals to make bookings by themselves, by just using their mobile phone or a computer. Condo unit owners and tenants can enjoy the convenience these delivery services provide because they can just book anytime, anywhere.
There are some of these apps that feature customer service chat and real-time monitoring of delivery which are important for a smooth and hassle-free experience.
Existing condo unit owners and those who are new in condo living will find their services very helpful especially when they no longer need to step out of their condo unit to buy what they need. All they have to do is download the app and with just a few taps, they can already purchase what they want and need and have these items delivered within the condo property.
If you are looking for a condominium where you can easily move in or a property that you can invest in, Vista Residences has ready for occupancy condo units and preselling condominium projects that are strategically located near developed business districts and prestigious universities.
To know more about Vista Residences, follow @VistaResidencesOfficial on Facebook, email [email protected] or call the Marketing Office at 0908-9148457.