There's a reason New Year celebrations come with firecrackers lighting up the skies. It's meant to ward off the year that was and mark new beginnings.
Indeed, the start of the New Year brings a unique opportunity to reflect on the year that was and develop a renewed sense of optimism about the future. It's a time for a fresh start, a perfect clean slate and a new calendar of hopes and dreams.
Moving to a new home in the new year can also be providential. It may seem difficult but on the contrary, it is a lot easier than you think.
Whether you are considering moving for work, for a condo space you can grow or simply for your second home in the city, Villar-owned Vista Residences, the condominium arm of the country's largest homebuilder Vista Land & Lifescapes, Inc. has elegant move-in ready condominium projects in Quezon City that are strategically located within inner-city areas in close proximity to premium universities and developed business districts.
Indeed, there's a list of charming ready-for-occupancy abodes to move in to if you are considering moving to a new home this year. This will surely give you a fresh outlook this 2021 and an opportunity to create new beginnings in a conveniently new location.
Pine Crest
Who doesn't want to live in a place with the vibe of famous Swiss cities?
Pine Crest is a condominium development that offers the luxury of living in a serene, green, and secure community while still having access to the comforts of the metro.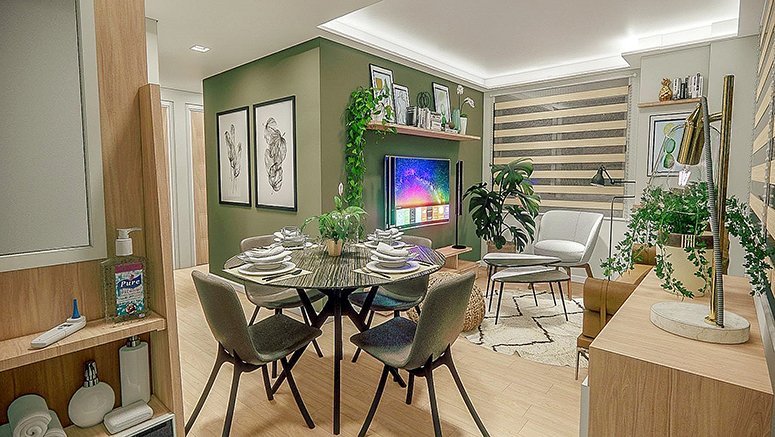 Pine Crest features three mid- to low-rise towers in a Swiss-inspired enclave tucked in the serene neighborhood of New Manila. Towers 1 and 2 each consists of five-stories while Tower 3 is a 15-story structure. Each of the towers is named after famous Swiss cities Geneva, Zurich and Lucerne.

The units in Pine Crest are fitted with a balcony, which offers a serene view of the verdant landscape surrounding the area. At Pine Crest, you can enjoy the fresh and crisp morning air with your cup of coffee or have a glass of wine, feeling the cool nighttime breeze as you wind down from your busy day.
Located along the corner of Aurora Boulevard and Balete Drive, the condominium property sits right beside Robinsons Magnolia and is just a few minutes away from Greenhills Shopping Center, Ortigas Business Center, and Tomas Morato, where a whole range of lifestyle activities as well as a multitude of retail and dining establishments, prestigious schools, and premier medical facilities surround the community.
The Symphony Towers
Those who want to experience a whole new groove and beat to city living can look at The Symphony Towers, located along Sgt. Esguerra avenue corner Timog avenue in Quezon City.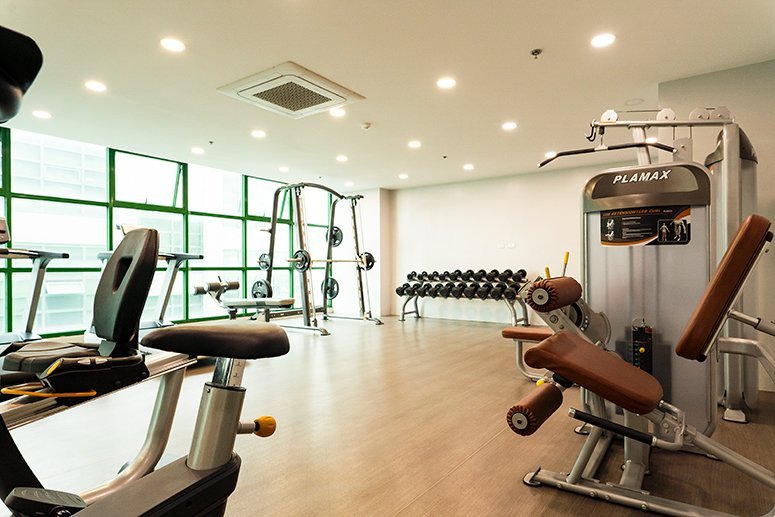 The Symphony Towers is a two-tower mixed-use complex that offers exclusive residences as well as commercial and business establishments. Two floors in each tower are dedicated to offices while the remaining floors are allotted for residences complete with amenities and a roof deck that offers the best view of the city.
As it sits in the middle of Quezon City, The Symphony Towers is just a few minutes away from the country's largest TV networks such as GMA 7 and ABS-CBN, transport hubs such as GMA-Kamuning MRT station and some of the most prominent schools in the metro such as the University of the Philippines, Ateneo de Manila University, and Miriam College, among others.
Wil Tower
Within the same district, just across ABS-CBN along Eugenio Lopez Drive, Diliman is Wil Tower, a 42-story mixed-use development that offers an ideal urban sanctuary in the city.
This is your best bet in the highly in-demand area which is one of Quezon City's most dynamic and sought after business districts.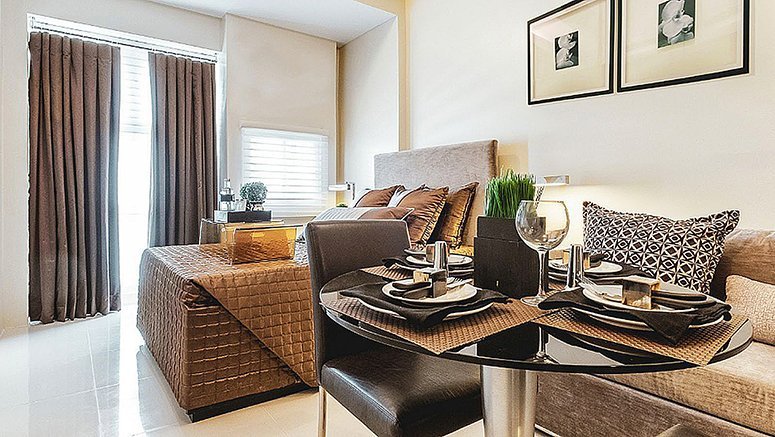 Wil Tower offers well-thought-out features and amenities as well as exclusive residential units that will surely make you feel like a celebrity. You can lounge in the pool, enjoy sauna, try al fresco dining, shop for amazing home décor at AllHome or simply hit the gym – all without leaving the comforts of your own condo unit.
If you've been on the lookout for a ready home for your own use or for investment, choosing a ready-for-occupancy condo unit this New Year is the best option for you. You can check the property location yourself, explore the community and amenities and most importantly, move in instantly.
Indeed, there is no better way to bring in the New Year than to move to a new home. Now is your chance to fulfill your life goals with beautiful ready homes.
As you say goodbye to the past year, embrace a new beginning by having a fresh start. And nothing really beats moving to a new home.
For more information on Vista Residences ready homes and other condominium projects, visit www.vistaresidences.com.ph or follow @VistaResidencesOfficial on Facebook.