2020 has been a challenging and trying time for the real estate industry - for developers and investors alike. The residential sector has seen a dip in demand brought about by the uncertainties of the pandemic.
Good thing that signs of gradual recovery were seen in the latter part of the year as local and foreign investors as well as homebuyers with more purchasing power started to regain confidence in the real estate market. This gave people a new sense of hope for a better and brighter 2021.
According to a report published by Manila Bulletin in December of last year, the Philippine stocks rose to almost 7,300 levels due to higher remittances from Overseas Filipino Workers (OFWs) and the peso ended the year at 48.02 against the US dollar, its strongest since its closing in September 2016 at 47.99, according to Philstar.
Despite the pandemic situation, Filipinos are still optimistic of the opportunities ahead especially with the recent mass vaccination and restoration of jobs.
According to Lamudi's real estate outlook for this year, houses, condominiums, and foreclosed properties may see an increase in page views with more people looking at residential properties either for their own use or as an investment.
It was also said that the second half of this year will also be optimistic for houses and condos, as compared to the projected figures in the first half of 2021. The number of house and condo seekers is also seen to grow as well as the demand for commercial properties in cities with Central Business Districts (CBDs).
In Lamudi's trend report entitled, Hotspots Unwrapped: 2020's Most Popular Locations, metro cities such as Quezon City, Makati, Pasig, and Taguig were among the most searched locations in the country, boosting the demand in real properties in the said areas despite the work-from-home scheme. As the residential properties recover in these key cities, the commercial sector also followed in the second half of last year.
It was also seen how these two real estate sectors complemented each other during the height of the pandemic with some residential real estate offerings in CBDs being transformed into corporate housing near offices that remained open for essential business. Increasing demand on commercial real estate properties in the abovementioned CBDs was also observed as the protocols ease up and businesses resume operations.
Meanwhile, provincial cities that are in close proximity to the metro have been one of the most popular real estate investment locations due to a number of reasons such as the booming warehousing and logistics sector brought about by the recent pandemic as well as the shift from work from office (WFO) to work from home (WFH). In line with this, more and more property seekers and end-users are also considering moving to the fringes of the metro since most of them are now working from home, thus, there is no need to stay close to their workspaces.
People are also considering the plans of the government to decongest Manila as well as the major infrastructure projects that would make the fringe cities very accessible to Manila. Indeed, the pandemic has shaken up the real estate industry causing major shifts to emerging technologies and the mindset of most homebuyers.
These are some of the factors that have influenced traditional real estate transactions ranging from the way properties are listed to average closing times and left both developers and investors wondering where the future of real estate is headed and how to adapt to these sudden changes.
We can see how real estate developers, investors and homebuyers have evolved in terms of searching, selling, and dealing with properties. Some of the advancements we've had over the past year include online property listing sites, real estate mobile apps, electronic documents, QR codes, and cashless payment.
Virtual reality is yet another technology that has shaped the real estate market since the pandemic strike and will continue to evolve in the coming years. Though investors may be familiar with the idea of 3-D walkthroughs and 360-degree pictures, these resources are expected to increase in popularity. By giving potential buyers a new way to experience homes, investors can increase the number of property viewings without the time and hassle.
Moreover, we're also seeing a dramatic transformation of the real estate industry with today's homebuyers especially the millennials who are exerting more control over the buying and selling process. This generation is also seen as the new wave of homebuyers who have started to enter the real estate market.
Millennial homebuyers are seen to have a higher interest in walkable neighborhoods in proximity to community establishments, a growing market for mixed-use and retail spaces.
Meanwhile, when it comes to key cities in the metro, real estate investors may begin to encounter renters of all ages looking for increased amenities such as roof deck, common areas, and even designated workspaces. Many are anticipating an increase in green building practices and eco-friendly housing features which were influenced by our recent pandemic experience.
With these, new technologies, buyer-agent relationships, and changing homeowner demographics will dictate the future of real estate. With emerging technologies projected to speed up closing timelines, online listing sites resulting in more informed buyers, and new age groups entering the real estate market, growth in the real estate industry is expected in the coming years. Indeed, when it comes to the future of real estate, investors have a lot of opportunities to look forward to.
If you are planning to invest in real estate this year, you have to keep in mind that as with anything, it takes practice and knowledge to reap the rewards of a real estate investment.
Here are some of the things you should know about real estate investing.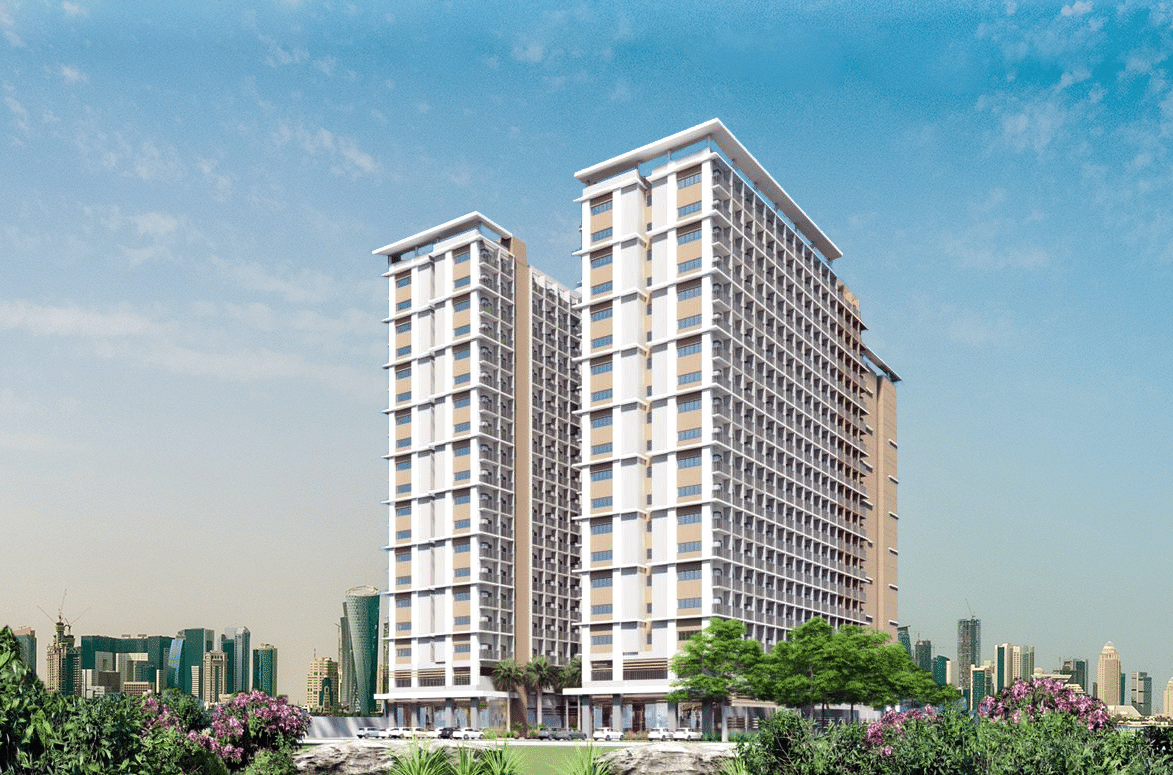 Pros of Real Estate Investment
Stable demand for real estate properties
Contrary to what you might expect, the Philippine real estate industry has shown resilience despite the pandemic. In fact, it has resulted in favorable market conditions, such as lowered interest rates as well as flexible and extended payment terms.
With real estate properties, we see a stable demand especially for pre-selling condo projects in Metro Manila even during this pandemic as reported by Colliers International Philippines.
Property value appreciation
Property value growth has not slowed down despite the pandemic, based on the Residential Real Estate Price Index by the Bangko Sentral ng Pilipinas (BSP).
Prices of residential property prices in the Philippines even increased in the second quarter of 2020, the highest year-on-year growth rate since 2016. Among the biggest contributors to the housing price increase were home loans for buying condos and single attached houses.
The property value appreciation makes investing in real estate less risky as compared to stocks. Real estate may not offer the same earning potential as stocks, but it is not as prone to price fluctuations.
Diversification
If your investments consist mostly of stocks, adding a real estate investment to your portfolio can lower its volatility and your risk of losing money.
Cons of Real Estate Investment
Cash heavy investment
Investing in real estate properties requires a significant amount of money - whether your own money or loaned - for acquisition, maintenance, and improvement of a property.
Lack of liquidity
Turning a property into cash is not as quick and easy as when you sell stocks. That is not how a real estate investment works. It takes time to find the right buyer who is willing to buy at the right price.
More so, if you have to cash out immediately, you might end up selling the property below its market value or at a loss.
Negative cash flow
According to Moneymax, there is a risk of losing money due to various problems with owning and managing a property such as hidden structural defects, property requiring too much maintenance, bad location, high vacancies (for rental properties), not charging enough rent and problem tenants.
Aside from knowing the pros and cons of investing in real estate, you also have to assess yourself if you are ready to invest given your current financial situation. Here's a checklist you can use to find out if you're ready to be a real estate investor.
You can afford the 20% down payment
You might be asking yourself if you are ready to invest. This is one of the first few things to ask yourself when deciding whether buying a property makes sense for you.
You can check and browse through various property listing sites to get an idea on the price to pay as well as the initial requirements in investing in a property. You might be surprised to know how hard it is to find a house and lot or condo for sale below PHP 1 million. That means a PHP 200,000+ down payment. If you have the cash reserves to make a down payment, that's one sign you're ready.
You Have an Emergency Fund
Maintenance and repairs are among a property owner's responsibilities, and that costs money. Also, if you decide to rent your property and your tenant's contract ends, you will be shouldering the mortgage and other associated costs until the property is occupied again.
Many fail to include additional costs such as homeowner's association fees, utility payments, and maintenance costs when computing if they can afford a property.
Having an emergency fund and/or disposable income prepares you for when you need to repair or maintain your property.
Study the market
To get the most out of your investment, you have to do your own research if there is high demand in the property location you are eyeing for.
Talking to real estate brokers, for example, will give you deeper insights into how the market is working, where to focus on, and what to buy. Try talking to brokers and landlords in nearby properties to get a more realistic perspective of the real estate market condition.
Decide how much you will want and can afford to invest
Before you start investing in real estate, set a realistic budget first. Never invest money you can't afford to lose. If you have cash on hand or can loan enough funds for buying a property, then go for it.
Pick and buy your first investment
As many investors say, the best time to invest in real estate is not tomorrow or next year, but now - as long as you are financially capable and sure about where to invest your money.
If you have decided to buy your first property, start looking at property listings online. You may also know your options in the market and purchase through a real estate agent. Go for a trusted developer that has been in the industry for quite some time with a proven track record in developing quality properties.
Real estate is a great long-term investment that each of us should consider. However, it also requires money, time and effort to be able to understand the real estate business and come up with an informed decision.
If you are planning to invest in a real estate property like a condo, you may want to look at the various condo projects of top property developers, Vista Residences.
Vista Residences is the condominium arm of the country's largest homebuilder, Vista Land & Lifescapes, Inc., which offers ready for occupancy and pre-selling condominium projects in Manila and Quezon City that are strategically located within inner-city areas, in close proximity to premium universities and developed business districts. It is one of the top developers in the Philippines, and one of the fastest-growing developers in the Philippines.
At Vista Residences, unit owners can take advantage of the property's centrality. The properties of Vista Residences are strategically located near the country's premium universities and CBDs, making them an attractive investment for both local and foreign investors.
Vista Residences has ready for occupancycondo in Manila such as Vista Taft, Vista Heights, Vista GL Taft, 878 Espana, and Crown Tower University Belt. It also has pre selling condo projects in the said area which include Vista Recto, Plumeria Heights, Tennyson Heights, Bradbury Heights, Sky Arts Manila, and Kizuna Heights.
Meanwhile, its ready for occupancy projects in Quezon City include Wil Tower, the Symphony Towers, Pine Crest, and Vista 309 Katipunan. It also has pre selling condo projects in the said city such as Hawthorne Heights and Vista Pointe.
Living in Vista Residences enables you to enjoy convenience, where everything is pretty much within walking distance or a few minutes away from the property; comfort because the project features and amenities are designed to deliver comfort at all times, which makes condo living a worthy investment;security that is 24/7 and CCTV monitoring, which makes the residents safe and secure within the property.
In line with Vista Residences' thrust to offer convenience among its residents, it also features an AllDay Convenience Store and Coffee Project in all its projects.
Vista Residences is part of Vista Land's roster of vertical housing brands that cater to millennials and young professionals. The other vertical brands include Camella Manors, and COHO.
For more information on Vista Residences, email [email protected], follow @VistaResidencesOfficial on Facebook or call the Marketing Office at 0999 886 4262 / 0917 582 5167.