Internet connectivity has become extremely crucial during the pandemic as individuals and businesses shift to digital technologies and services to be able to adapt and keep themselves afloat. With almost a year since the lockdown began, we are still adapting into the new normal where almost everything is done with the use of the internet.

With a lot of us still working and studying at home, internet has become a necessity, due to countless virtual meetings, online classes, and video conferences. The work-from-home setup has even led a number of condo residents to have a dedicated condo space for their efficient home office station.
This digital transformation has also taught each and every one of us, young and old, to maximize the use of the internet and mobile devices to be able to do grocery shopping, bills payment, bank transfer, and even investment online.
Vista Residences, the condominium division of Philippines' largest homebuilder Vista Land & Lifescapes, Inc. recently teamed up with Villar-led telecommunications unit Streamtech Systems Technologies, Inc. to introduce an enhanced and seamless condo internet connectivity experience among its residents.
With Streamtech, Vista Residences condo unit owners and tenants can now enjoy upgraded internet experience and better connectivity at an affordable price.
Streamtech is the telecommunications subsidiary of Villar-led Prime Asset Ventures, Inc. (PAVI)[1]. It is a multi-system operator (MSO) offering cable TV services, cable internet, and digital video broadcast. Streamtech's current portfolio of services include fixed broadband for residential customers and small- and medium-sized enterprises, and direct internet access.
Internet service providers nowadays offer bundle deals which include internet, cable, and landline that you can use for work and business. Aside from these, they also offer a lot of freebies and attractive promos for condo residents. That is why it is important to select a cable service provider that you trust and schedule for an appointment early since not all technicians are easily available.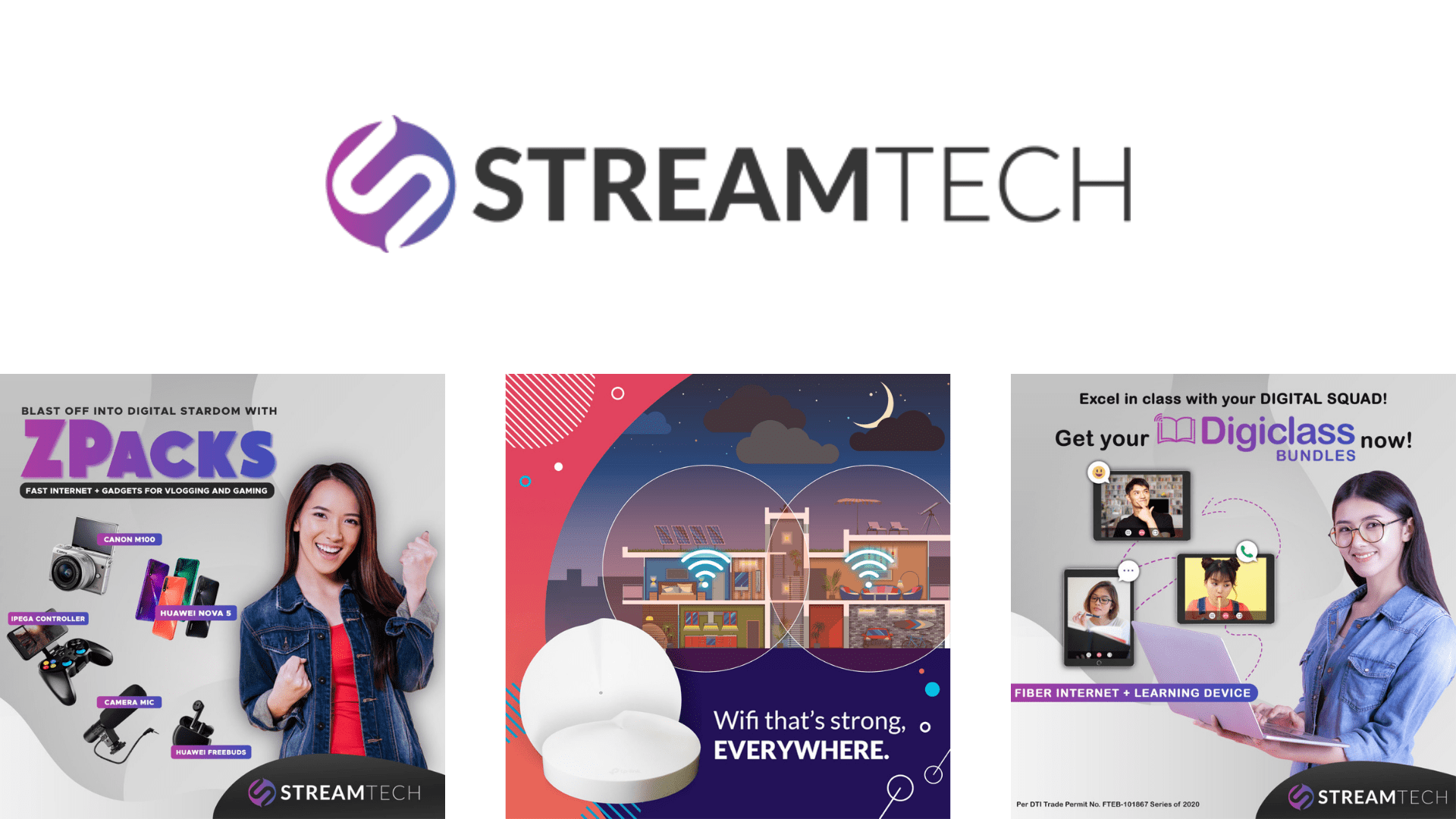 Streamtech offers reliable, high speed internet connection for home or business and levels up your home entertainment experience. Vista Residences condounit owners and tenants can choose the perfect duo for their condo unit with Streamtech's product bundles such as Plan 1499 (Up to 20Mbps + Cable TV), Plan 1999 (Up to 25Mbps + Cable TV), Plan 2499 (Up to 50Mbps + Cable TV), Plan 2999 (Up to 75Mbps + Cable TV), and Plan 3999 (Up to 150Mbps + Cable TV)[2].
As it strives to raise the bar of telecommunications services in the country, apart from offering fast fiber connections, Streamtech also delivers value-added products and services to its clients, such as the Digiclass e-learning bundles, ZPacks vlogging and gaming bundles, and Extendifi wifi extenders. These allow consumers a fuller and more enjoyable experience in terms of internet access[3].
For more information on Vista Residences, visitwww.vistaresidences.com.ph, follow @VistaResidencesOfficial on Facebook or call the Marketing Office at 0999 886 4262 / 0917 582 5167. To know more about Streamtech products and services, visit www.streamtech.com.ph or email [email protected]