The relationship between the Philippines and Japan in recent years has shown that both countries are eager to build economic ties, and this extends to real estate, which recognizes the advantage of Japanese technology and a minimalist aesthetic.
The real estate industry in the Philippines has been growing, and so has the number of foreign investors. The rising demand even amid the COVID-19 pandemic has caused different companies to partner and build homes viable for both keen investors and end-users.
Vista Residences, the condominium development arm of Vista Land & Lifescapes Inc., has partnered with Japanese real estate developer Mitsubishi Estate Co. Ltd. (MEC) to develop Kizuna Heights.
Located on Taft Avenue in Malate, Manila, Kizuna Heights strikes a perfect balance of accessibility and luxury where you can achieve your dreams and live the life you've always dreamed of.
New beginnings, life-changing connections
Kizuna Heights takes after the word kizuna, which means the bond or connection between two people. Indeed, homeowners can take the name to foresee the friendship, mutual respect, and camaraderie that will surely flourish among the people who will choose Kizuna Heights as their future home.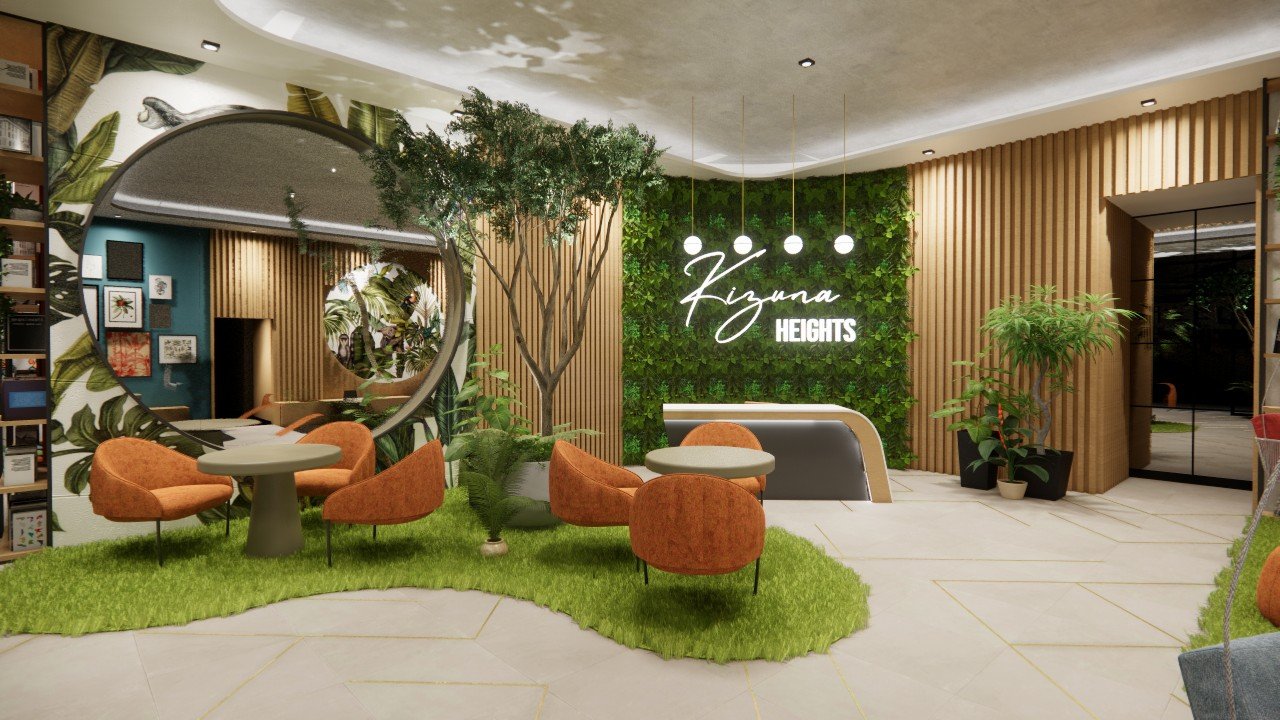 Located near premium schools like De La Salle University, De La Salle-College of St. Benilde, and St. Scholastica's College, it's also close to prime infrastructures such as the LRT-1, which makes the trip to business districts such as Makati, Taguig, and Bay City accessible and easy.
Its prime location also makes it an ideal home for those who want to enjoy the convenience of city life or a good investment for those who are looking for passive income instruments amid the pandemic.
"We look forward to our collaboration in terms of concept, architecture and technology that will differentiate this project from the rest of the condominium properties in Manila," emphasizes Mitsubishi Estate senior executive officer Yutaro Yotsuzuka.
The developers of the project envision Kizuna Heights to provide a sense of ikigai to those who will call the condominium their home. With Japanese-styled interiors, the wish for residents to find their iki meaning life, and gai meaning value or worth is a sincere one.
Fruitful partnership
"Vista Land is excited to present our very first Japanese-inspired condominium property in Manila in collaboration with our joint venture partner MEC. We want our homebuyers to be able to balance their purpose and passion while enjoying the convenience of city living," shares Vista Land president and CEO Manuel Paolo Villar.
The project will be a 42-story, one-tower condominium development in Manila, housing over a thousand residential condo units with seven floors of parking space and a retail row at the ground floor.
It's seen to be an upgraded, hybrid version of the successful University and Professional Series—Vista Residences' portfolio of mid- and high-rise transit-oriented properties within university clusters and CBDs.
"We are grateful for our partnership with Vista Land that will enable us to take on another challenge to share our expertise and passion in real estate development, and we hope to explore more opportunities with Vista Land. With Vista Land's proven track record in the industry, we know that this project will be yet another success," says Yotsuzuka.
In its prime
Vista Residences is offering studio and one-bedroom condominium units together with Vista Residences' standard amenities, such as a swimming pool, a gym, and a function hall.
Aside from its prime location to world-class institutions, Kizuna Heights will also benefit from the planned transportation projects, such as the MRT-7, Manila Subway, and the LRT-1 Cavite Extension. Once completed, these will improve residents' mobility and the entire metro will feel closer than ever before.
Vista Residences has ready-for-occupancy and pre-selling condo projects in Manila and Quezon City.
Kizuna Heights is a delicate balance between pursuing life and professional goals—ensuring happiness, a sense of purpose and meaning, and giving back to the community that helped you achieve your aspirations.
It's an ideal place where students and young Filipino professionals can grow into the best version of themselves.
To know more about the latest condominium projects of Vista Residences, visit www.vistaresidences.com.ph, like and follow @VistaResidencesOfficial Facebook page or call the Marketing Office at (0908) 9148457.