Taft Avenue in Manila, named after the former governor general of the Philippines and US President William Howard Taft, is teeming with history and culture.
Some of the country's best minds studied in the world-renowned educational institutions here-Philippine Women's University, University of the Philippines, De La Salle University and even the old Ateneo de Manila which used to be within the area. Nearby streets have been named after Filipino heroes as well. Maria Orosa street for instance was named after the valiant food technologist who concocted miracle survival food for the malnourished Filipino during World War II.
It is just fitting therefore that Villar-owned Vista Residences continues to weave its own history in this historically rich district through Vista GL Taft, together with its partner for the residential development, the Syjuco-Angeles family.

Angeles family
Indeed, this partnership with the Syjuco-Angeles family is a page out of history as well.
Prior, to the signing of the joint venture agreement with Vista Residences, there stood an old seven-storey building on the site, built by family patriarch Santiago Syjuco Jr.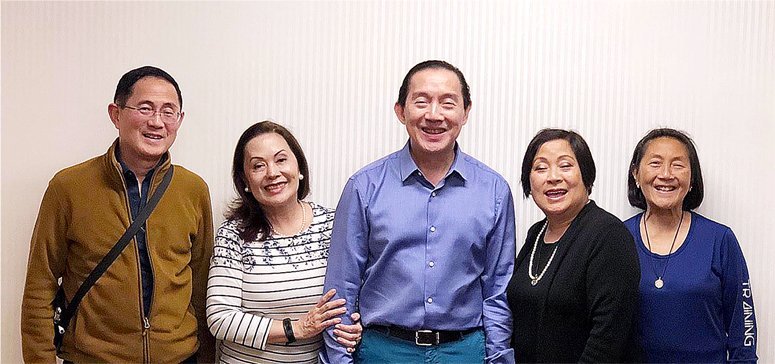 In fact, there is a bust, a bronze portrait of the old man, which stood, at the ground floor reception lobby, before the building was torn down and which now resides, in the Syjuco-Angeles Mausoleum at the Manila Memorial Park.
"The building now represents the legacy of my parents, namely, Gil and Lourdes, for which the GL, in the name of Vista GL Taft building stands for. It is a tribute to them, who have nurtured, and given us their blessings, to instill in us, the virtues of hard work and the willingness to succeed in good or bad times," says Edgardo Syjuco-Angeles of the third generation Syjuco-Angeles family.
COVID-19
Despite the challenges brought about by the COVID-19 pandemic, Vista Residences continues to deliver the finished buildings on time as promised.
With Vista GL Taft, Vista Residences is at the forefront of developing clean and secure student housing options for the growing student population.
It gives them the advantage of accessibility by being near schools while enjoying a kind of accommodation one cannot find in a typical dormitory in the city. Its University Series towers are all conveniently located near the Philippines' most premiere institutions of learning.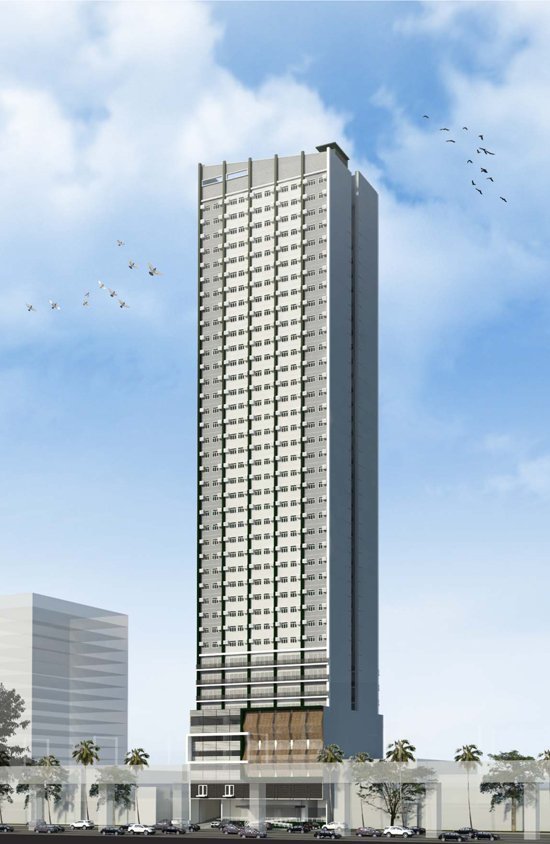 This makes for perfect timing once the country opens up again and returns to pre-COVID-19 pandemic life.
As students go back to physical schools, they will have living options available to them including Vista GL Taft.
Vista GL Taft is across UP Manila, Philippine General Hospital and near St. Paul's College.
The development will be equipped with amenities such as swimming pool, function room, a game room, fitness gym and a sky garden that are perfect avenues for play, fitness and leisure. Study lounges are also around for students who want to clock in some serious study time.
Indeed, Vista GL Taft proves to be a valuable investment for parents as it gives them peace of mind knowing that their children are in a safe environment while still being able to give them the freedom to live on their own.
Individuals considering an investment in real estate can find the perfect property venture with Vista GL Taft. With the growing student population, the rise of the BPO sector and start-up families all looking for a place to nest in, there is a growing demand for residential homes in the city.
The success of Vista Residences' first eight University Series towers prompted the company to introduce its ninth development.
Moving forward, Vista Residences is looking forward in completing six properties in the city of Manila this 2021. These are Vista Taft, 878 España, Vista Heights, Vista GL Taft, Tennyson Heights and Vista Recto.
Vista Residences is the condominium arm of the Philippines' largest homebuilder, Vista Land. Its portfolio boasts of over 50 mid-and high-rise property developments nationwide.
* * *
For more information on GL Taft, visit www.vistaresidences.com.ph, follow @VistaResidencesOfficial on Facebook, or call the Marketing Office at 0999 886 4262 / 0917 582 5167.
#BrandedUp