Baguio City is one of the leading tourist destinations in the Philippines. It is a highly urbanized city in Northern Luzon. Known to be the "Summer Capital of the Philippines," it is a popular destination for tourists who want to beat the summer heat and get away from the hustle and bustle of the city. The city is known for its cool climate and history, making it a top choice for travelers to visit.
Aside from being a tourist destination, Baguio is also one of the best places to live in. If you're thinking of investing in a condominium in the Philippines, here are some of the reasons why it's a good idea to invest in a condo in Baguio:
Baguio Weather
Baguio is known for its cooler temperatures and comfortable weather all year round due to its high elevation. The cooler climate makes it conducive for growing plants, which means fruits and vegetables are always fresh. The cooler temperatures also allow for less consumption of electricity, as both residents and establishments don't tend to use air conditioning.
Safety
Aside from being known for its historical places and famous tourist spots, did you know that Baguio was declared the sixth safest city in Southeast Asia last 2018? Yes, you read that right! The summer capital of the Philippines is one of the cities with the lowest crime rates in the country! The law enforcers, together with their locals, are known to be disciplined and responsible. The Cordillera policemen were even recognized as the third most disciplined police officers in the country by the Police Regional Office.
Education
The City of Pines is no stranger when it comes to having the best schools in the country. It is home to some of the top-performing schools and universities in the Philippines such as the University of Baguio, Saint Louis University, University of the Cordilleras, University of the Philippines Baguio, and a lot more. Theseuniversities offer a vast variety of courses among different disciplines. The best part? They offer affordable tuition fees which won't hurt your pockets much!
The city has a lot of cozy and chill study spots that would surely inspire you to study and ace those exams! In contrast, they also have a lot of fun and enjoyable hangout places to take a break with your friends from your academics. Studying in Baguio is very fulfilling as there is always a lot to learn in the city, from its arts and music, up to their people and language.
With all that being said, there is no wonder why the City of Baguio has been acknowledged as the education center of the north.
Accessibility
It's now much easier to get to Baguio City! Travel time between Baguio and Metro Manila has been reduced to only around 4 hours. It is accessible both via public or privatetransportation. You can opt to drive your own vehicle or travel with one of the many bus lines that offer trips to and from the city. Baguio is accessible by its 5 main roads and highways, depending on where you're coming from - Quirino Highway (also known as Naguillan), Marcos Highway, Kennon Road, Hanselman Road, and Baguio-Nueva Vizcaya Road.
Getting around the city is also easy whether you have your car or not. Jeepneys and taxis are both affordable and widely available around the city. Taking walks from one establishment to another is also comfortable thanks to the cool air.
Rising Economy
Aside from all the good and cool things Baguio is known for, they are also popular with their economic zone exports particularly their radio, television, and communications equipment. They also offer fabricated metal products to international customers. Moreover, manufacturing companies such as Texas Instruments and MOOG Controls which produce microchip gadgets, and airplane bolts and parts respectively are located in the City of Pines. Due to the growing demand for the materials mentioned, there has been an upward trend in employment as 820 workers were employed last 2017. This is only one of the many indicators of how Baguio's economy is booming and flourishing. Surely, in the years to come, it would succeed and attract more investors and individuals which shall bring more prosperity and abundance to the Summer Capital of the Philippines.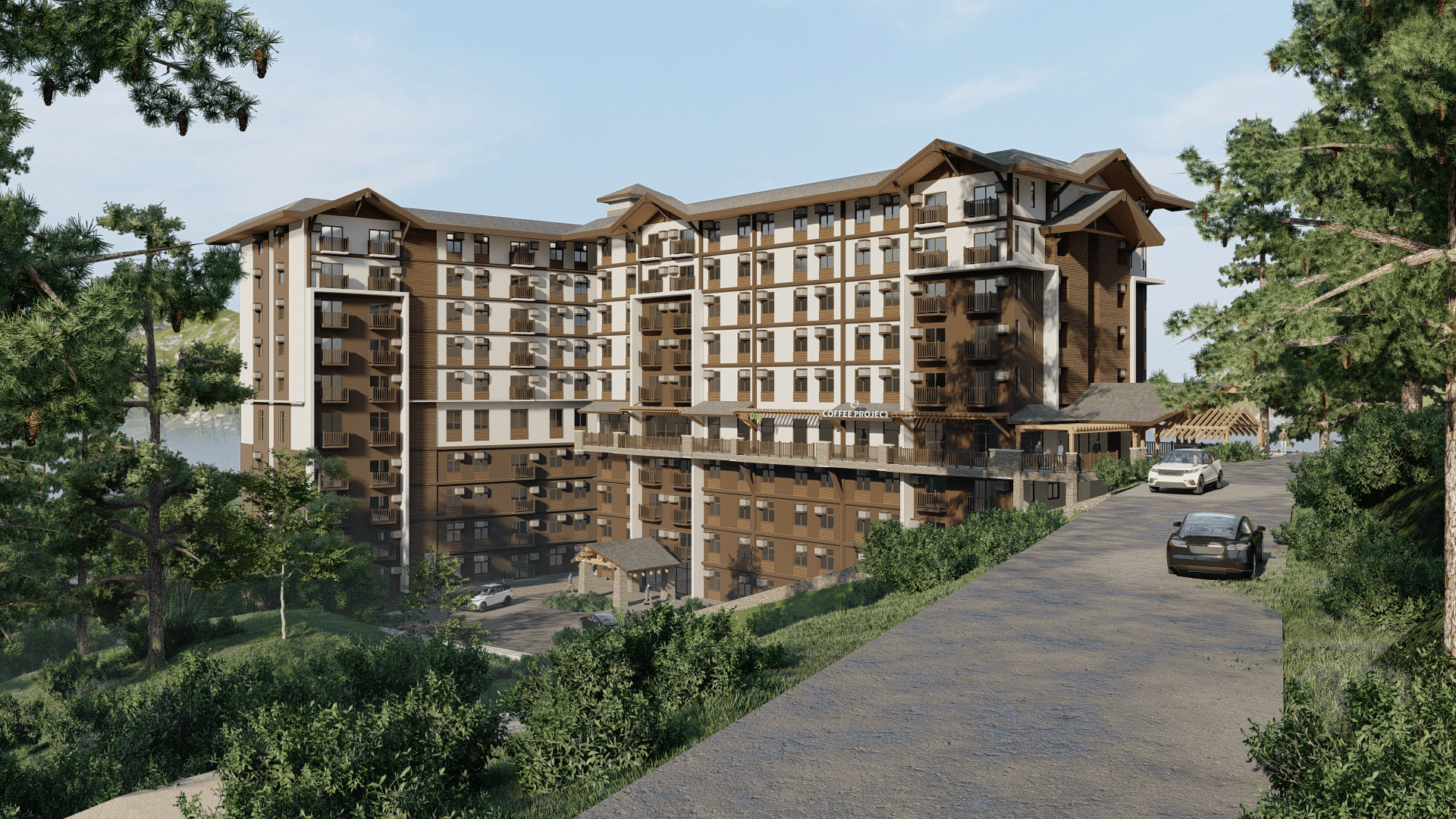 Booming tourist destination
Being a few hours away from the Metro, Baguio city has become a popular weekend destination. Some places to see include Burnham Park, Session Road, Camp John Hay, The Mansion, Mines View Park, and the Philippine Military Academy.
Aside from these tourist spots, Baguio is also a fun place to have staycations due to its cool weather. Having your own condominium in Baguio city means you can have your regular dose of relaxation without worrying about hotel or hostel bookings.
These factors indeed make Baguio a good spot for living and investment. Due to this, property developers saw potentials in the location for businesses and housing.
One of the successful developers presents around the location is Vista Residences, the condominium development arm of the country's largest developer, Vista Land & Lifescapes, Inc. It offers three pre selling condo properties perfect for investors and tourists – the Brenthill Baguio, Pinehill Baguio, and Canyon Hill Baguio.
Brenthill Baguio is a ten-storey tower in the style of vintage Baguio architecture. While in a quieter location, it is still conveniently close to landmarks such as the Pink Sisters, and Teacher's Camp.
Pinehill Baguio is a 12-storey vertical village that offers a panoramic view of Baguio's pine forests. It is located farther from the city center, making it free from crowds and traffic, allowing you to enjoy Baguio's relaxing cold weather.
Canyon Hill Baguio, the 3rd condominium project of Vista Residences in Baguio City, is a 6 level condotel property. It is conveniently located near Wright Park and The Mansion, as well as famous academic institutions
Baguio City is not just a top tourist destination, but it is also a great place to live in. If you're looking to invest in a condominium up North, Vista Residences is the place for you.
For more information on Vista Residences, email [email protected], follow @VistaResidencesOfficial on Facebook, Twitter, Instagram, and Youtube, or call the Marketing Office at 0999 886 4262 / 0917 582 5167.