The real estate industry has continued to demonstrate resilience despite the coronavirus pandemic. In the Philippines, different kinds of new housing units grew by 27.1 percent in the second quarter of 2020. One of the main contributors in terms of area and housing units is condominium properties located in Metro Manila.
In the capital area, the premium real estate market continues to be an attractive place, especially those in a strategic location and close to commercial establishments, colleges, hospitals, major highways, and central business districts. The prime condominium developments in and around the metro are growing steadily.
Apart from competitive prices, discounts, and offers, the option between pre selling and a ready-for-occupancy condo property is one of the most important decisions that a property investor or buyer makes.
To assess which option is better for you, here are the details that you need to know between pre-selling and ready-for-occupancy condominiums in the Philippines.
Pre-selling Condo
Preselling or also called off-plan properties sold by the real estate developer in advance before its completion or even while still being planned. It can be difficult to understand for some property buyers, particularly first-time buyers, to buy an expensive thing that is totally non-existent or still on plan. But here are the benefits and advantages of buying a pre-selling property.
Best unit options
During the pre-selling stage of the project, the buyer or investor can exclusively choose an ideal unit located at an early phase, such as those facing the best unit view, ideal level or floor, and best units. Prime condominium developments are highly sought-after because they provide accessibility ad a fantastic view of the area.
Steady source of income
The buyer can opt to rent it out once the property is completely finished and is now ready for occupancy, and the buyer earns asteady cash flow through this. One of the best examples is Airbnb where the property owner can earn more than the monthly dues of their acquired property.
Promising Investment
Some investors and buyers go for a preselling because of its lower introductory price. Its market value will increase by the time the property is finished. On top of that, the developers offer a discount and easier payment schemes.
Enough time to prepare financially
Purchasing a pre-selling property allows you enough time to financially plan yourself. You may use the waiting time for completion to begin saving after paying the reservation fee and initial down payment. It is also a convenient way to reach the property market.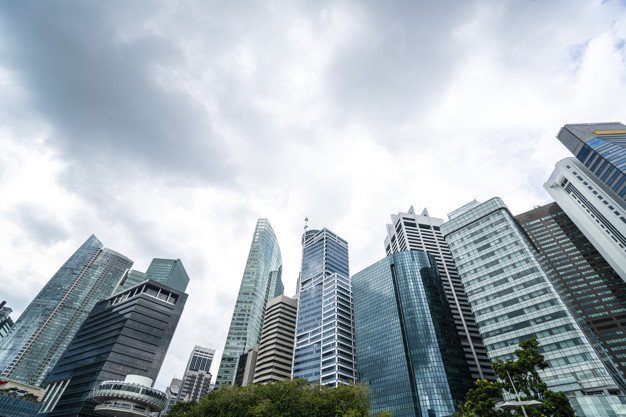 Ready for Occupancy Condo
Ready-for-occupancy or ready-to-move-in properties are units that can easily be moved in by the buyer or new owners after the sale is finalized. It is a completed home that is ready for its new owner. Other than their availability, RFO's also offers benefits and advantages which makes them more enticing.
Ready for Inspection
Looking for a prime condo property is exciting especially when you can visit the actual property for inspection. You can check if the unit deliverables are up to your standards, the actual view of the specific unit, the amount of light it gets, and the actual floor plan or unit cut that allows you to imagine living and decorating the property.
Ready to use facilities and amenities
Purchasing a ready-for-occupancy prime condominium unit gives you immediate access to use all the facilities and amenities. It is one of the selling points in a condo property especially those projects with premium amenities. Vista Shaw by Vista Residences offers one of the best RFO prime amenities in a condo property in the metro. The amenity area is called "Sky Amenity" because it is located on the 39th floor.
Vista Shaw recreates the calming resort escape. The view deck is an oasis in the sky, it offers a 360-degree fantastic view of the Metro's skyline – an eloquent expanse of Manila in the west, unparalleled towers in the South, the blend of residential villages and high rises in the East, spires of Quezon City and hills in the north. Experience the sweet warmth of the sun right in front of your balcony with the calm view of Manila's most iconic heritage and deemed one of the finest golf clubs in the world - The Wack Wack Golf and Country Club.
Immediate Ownership
The most significant benefit of getting a ready-for-occupancy property is you can immediately use it after ensuring all negotiation and documentation is in order. Either you can use it as your own home or lease it to someone else, so you can start earning your rental income immediately.
Move-In discounts
Most ready for occupancy units offers flexible payment terms and move-in discount to those buyers who wants to move in as soon as possible. Vista Residences condo properties in Cental Business District offer exclusive discounts and flexible payment terms. For only a 10% downpayment, a prime condo property unit in the metro can be yours to own and enjoy today.
Vista Residences' prime ready for occupancy condo properties makes you ready for life. Easy to own, convenient, and ready to move into. An investment that ensures you can enjoy a life that is always on the rise, always ready for life perfect for young professionals and millennials. Check out our prime properties in the metro – Salcedo Square in Salcedo Village Makati, Laureano Di Trevi in Chino Roces Makati, The Currency, and Vista Shaw in Shaw Boulevard, Mandaluyong City.
Investors around the central business districts do not need to go further as Vista Residences also offers pre-selling condo properties. With its high capital appreciation, you can ensure a quality condo living around the busy cities, built with premium and top-tier condo design and amenities.
One of Vista Residences' pre selling offerings is The Spectrum in Ortigas by Vista Residences. It is a pre-selling prime condominium property located in Julia Vargas Corner, Garnet Road, Ortigas Center, Pasig City. It offers a wide array of possibilities to its future occupants, whatever industry they are in. The Spectrum is the perfect place to achieve one's dream without setting any limitations.
A prime residence in the heart of Ortigas Business District which is a lucrative investment because of its strategic location and proximity to business establishments.
Living in Vista Residences reflects the sense of comfort and ease where everything is within arm's reach. Vista Residences' upscale prime condo properties in metro manila are available ready for you.
For more information on Vista Residences, email [email protected], follow @VistaResidencesOfficial on Facebook, Twitter, Instagram, and Youtube, or call the Marketing Office at 0999 886 4262 / 0917 582 5167.