As Apple enthusiasts, we always look forward to the launch of new iPhone models every year. When we heard about the new iPhone 15, we became thrilled and curious about the possible upgrades and new features. The question is, is it worth upgrading to the new iPhone 15? In this blog, we will explore everything you need to know about the new iPhone 15 and help you decide whether it's worth it or not.
What is the iPhone 15?
Apple's iPhone 15 series brings a game-changing transformation, aligning with the company's three-year redesign cycle. The refreshed design stands out, departing from the appearances of the standard iPhone 12, iPhone 13, and iPhone 14 series.
In addition to the new look, the iPhone 15 lineup boasts significant upgrades, with the iPhone 15 Pro models leading the way in terms of improvements.
What are the iPhone 15 models?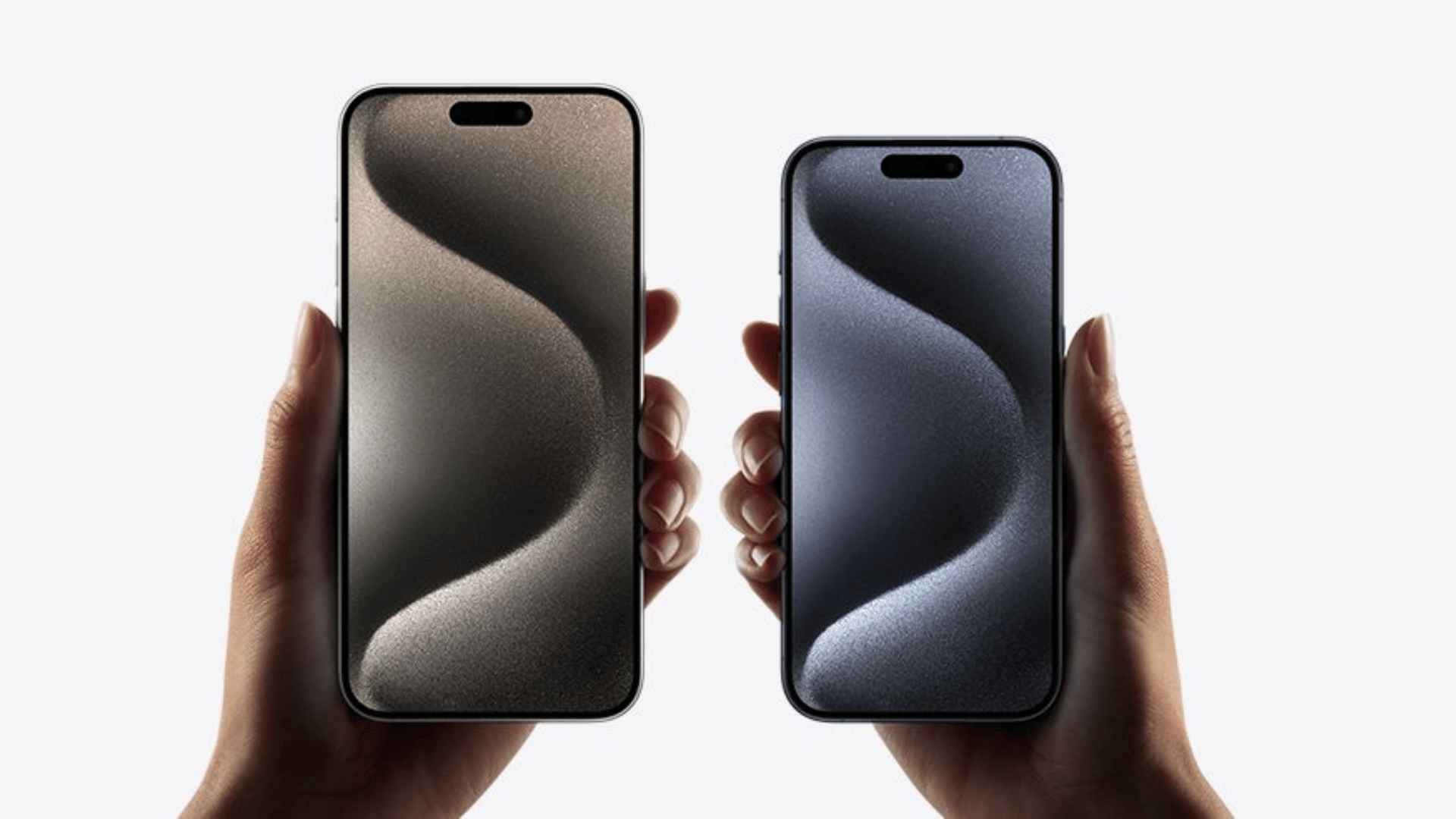 Photo Credits: Apple
The iPhone 15 generation consists of four models: the iPhone 15, the iPhone 15 Plus, the iPhone 15 Pro, and the iPhone 15 Pro Max. Unlike the iPhone 13 generation, there is no iPhone 15 Mini, as Apple discontinued this model in the iPhone 14 generation. Additionally, contrary to earlier reports, there is no iPhone 15 "Ultra" model with advanced upgrades beyond the iPhone 15 Pro Max, which some rumors had speculated for Apple's September event.
iPhone 15 Specs: What Are The Upgrades On The iPhone 15?
Here are the major upgrades you can expect from the iPhone 15 lineup:
USB-C Charging New Port
Apple recently made a groundbreaking announcement about the latest additions to their iPhone lineup: the iPhone 15 and 15 Plus. The most exciting news is the inclusion of a USB-C port. Finally, after eagerly waiting for this day, Apple has moved away from its proprietary Lightning port connector and joined the widely embraced USB-C standard. This transition was prompted by the European Union's regulations, which Apple confirmed last year. As a result, the iPhone 15 becomes the first iPhone to adopt this change.
Dynamic Island and OLED Super Retina XDR
The iPhone 15 lineup includes the Dynamic Island, which is a pill-shaped cutout introduced on the iPhone 14 Pro and Pro Max. This feature offers a fresh method to view specific notifications and engage with apps. Additionally, the iPhone 15 boasts an OLED Super Retina display, supporting Dolby Vision content with a brightness of 1,600 nits. In direct sunlight, the display reaches a peak brightness of 2,000 nits, which is twice the brightness of the iPhone 14.
Enhanced Camera System
The iPhone 15 and 15 Plus offer significant upgrades, including visible changes like USB-C cable and Dynamic Island, but one notable improvement is the enhanced camera system. The previous 12-megapixel main camera sensor has been replaced with a higher-resolution 48-megapixel one. Additionally, there is a 12-megapixel ultrawide camera capable of telephoto shots. Apple promises noteworthy improvements have also been made to the portrait mode, eliminating the need for manual switching.
Furthermore, Apple is enhancing the night mode, live photos, and action mode in the camera of the iPhone 15. Additionally, selfie enthusiasts will appreciate the autofocus and portrait lighting available on the front camera.
A16 Chip
Apple is set to enhance the iPhone 15 by upgrading its chip to the A16, which was previously seen in the iPhone 14 Pro models. Additionally, Apple is making a promise of "all-day battery life" thanks to a larger battery. The iPhone 15 will also introduce a second-generation ultra-wideband chip, similar to the new Apple Watch Series 9. This improved chip will enhance connectivity with distant devices and enable precision finding in the Find My app, making it easier to locate friends who possess the latest iPhone 15 models.
Apple iPhone 15 prices
As expected, the iPhone 15 models are more expensive than the previous generations. The base model starts at 56,990 PHP, while the Pro Max model retails for 84,990 PHP. Prices vary depending on storage capacity and other features. Here is the full list of prices and storage options for each model:
iPhone 15
128GB: P56,990
256GB: P63,990
512GB: ₱75,990
iPhone 15 Plus
128GB: P63,990
256GB: P70,990
512GB: P82,990
iPhone 15 Pro
128GB: P70,990
256GB: P77,990
512GB: P89,990
1TB: P101,990
iPhone 15 Pro Max
256GB: P84,990
512GB: P96,990
1TB: P108,990
Apple Watch 9
Apple Watch Series 9
Aluminum finish starts at P26,490.
Stainless steel finish starts at P46,990.
Apple Watch Ultra 2 starts at P54,990.
Apple Watch Hermes starts at P75,990
Apple iPhone 15 Release Date
As for the iPhone 15 release date, Apple unveiled the iPhone 15 series on September 22, 2023. The new iPhones are available for pre-order in select countries and are expected to be delivered by October 9th.
Is it worth upgrading to the iPhone 15?
Ultimately, it depends on your needs and budget. If you're an avid photographer or need more storage space, then the iPhone 15 is a great option. Additionally, if you're looking for a phone that supports faster charging and a longer battery life, then the iPhone 15 is worth considering. On the other hand, if you don't need the extra features, it might be better to stick with your old model or wait until next year's release.
At the end of the day, it's up to you to decide whether the iPhone 15 is worth the upgrade or not. If you're an Apple enthusiast, then you won't be disappointed by this new release. With all the exciting features and improvements, the iPhone 15 series will surely please everyone, from photographers to frequent travelers. So if you're considering upgrading your phone, the latest iPhone models might be the perfect choice for you.
Other Considerations
In addition to the features mentioned above, it is important to consider other factors, such as the cost of repairs and insurance, when deciding to upgrade. Many phone owners opt for extended warranties and insurance policies, which can help protect their devices in case of an accident or malfunction. Additionally, AppleCare+ is available for all iPhone models, offering additional protection and peace of mind.
Ultimately, upgrading to the latest iPhone 15 series is a personal decision based on your needs and budget. While the new features and improved specs are enticing, it's important to consider all aspects before making your purchase. Weigh the pros and cons of each model carefully in order to make an informed decision and ensure that you get the most out of your purchase.
Tips for buying an iPhone
Here are a few tips to consider when buying an iPhone:
Make sure to check the phone's warranty and insurance policies before committing to a purchase.
Compare the technical specs of each model in order to determine which one is right for you.
Consider the cost of repairs compared to the price of the phone.
Be sure to research reviews and ratings from other customers before making a decision.
Look for deals and discounts from retailers, including online stores.
Make sure to check compatibility with other Apple products, such as Macs or iPads.
If you are buying a used phone, be sure to thoroughly check it for any signs of damage.
Following these tips can help you find the perfect iPhone that suits your needs and budget. With the right research and preparation, you can be sure to get the best deal possible on your new device.
For more information on Vista Residences, email [email protected], follow @VistaResidencesOfficial on Facebook, Twitter, Instagram, and YouTube, or call the Marketing Office at 0999 886 4262 / 0917 582 5167.