Earth Hour is an annual international event designed to raise awareness about global climate change. The campaign encourages governments, businesses, and private individuals to turn off all unnecessary lights for an hour in order to promote conservation of energy resources.
This year, the Earth Hour will be held on Sunday, March 28, 2021. Everyone is invited to take part in the first-ever Earth Hour "Virtual Spotlight" which encourages people to share a must-watch video on all social media pages on the night of Earth Hour. This is one way to place the spotlight on our planet, the issues we currently face, and our place within it all.
On Earth Day, people all over the world commemorate the planet Earth and celebrate all the various ways they take care of this planet. Some are big plans to conserve our natural resources while others aim to help become aware of how to save water and electricity in their own little ways.
But before we even embrace a bigger role to save our planet, we should remember that taking care of the earth begins at home. There are so many ways we can help save our planet, even from the comfort of our condo unit.
We have enlisted different ways to go green in celebration of the Earth Hour.
Grow herbs in your condo garden
Many housing communities now offer a community garden area, where everyone can participate in planting and harvesting of fruits and vegetables.
However, if you are living in a condo, you might not have enough space to grow your own food or cultivate a normal garden. If this is the case, you can simply opt to just bring in some indoor plants or grow herbs in your condo garden.
Herbs are particularly great for growing in small spaces like condominiums. They smell good, pretty to look at, and of course, delicious! They are perfect for condo gardening because they just require a minimal amount of space and they are relatively low-maintenance. Whether you are a newbie gardener or an experienced grower, you have to bear in mind ease, function, and use, in picking the right herbs for you.
Recycle your paper items
We are also guilty of this - the number one paper item that we forget to recycle is receipts. Think of how many receipts you have, what have you done to these receipts? Have you ever thought of re-using them?
If we were just to recycle all the receipts we have collected, we could have saved thousands of trees.
Reduce your electricity usage
Sure you want to save a lot in terms of electricity, but did you know that aside from saving money, you can also save the planet by reducing your electricity usage. Remember to unplug your appliances, TV, phone chargers, when they are not in use.
You can also save a large amount of carbon emission by turning your air conditioning up by only two degrees.
Recycle plastic wrapping
Aside from recycling the plastic bags you got from the local grocery store, you may also want to recycle other plastic wrapping like the packaging that your paper goods are wrapped in when you bought them as well as sandwich bags.
Refuse, reuse, and recycle plastic bags
This is very important to do especially when you go shopping. If you are buying a pack of candies or a bar of chocolate at the convenience store, ditch the plastic bag at the checkout counter. Always remember to bring your own reusable bag along when grocery shopping.
Reuse plastic bottles
There are a lot of ways you can reuse your old plastic containers. You can cut off the top and make planters and even holders of household items.
Switch out your light bulbs
It is time to switch all the bulbs in your condo to Compact Fluorescent (CFL) bulbs, which consume about 75% less electricity than standard light bulbs and last 10 times longer.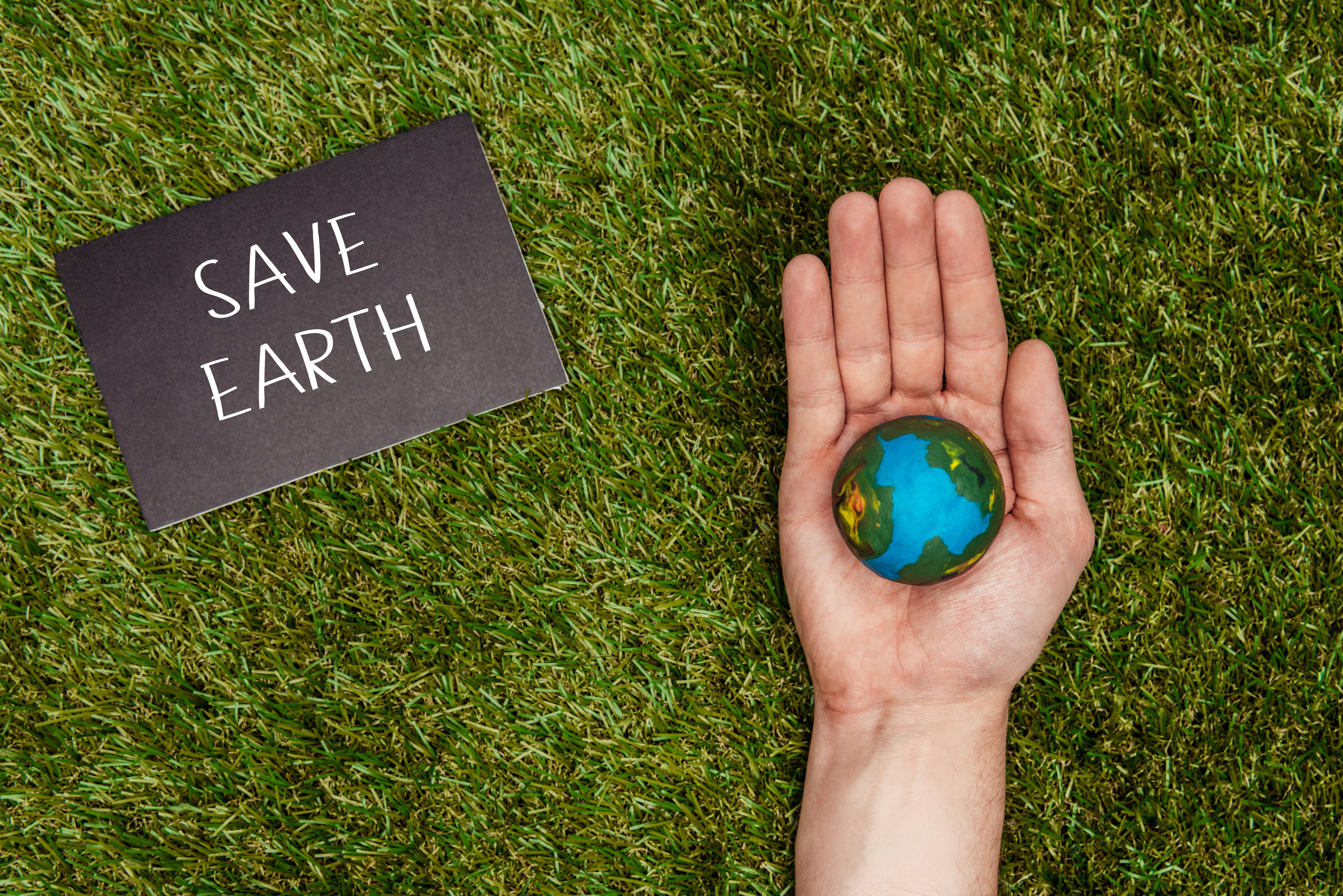 Take part in your community's recycling program
If your condo community collects plastic bottles, paper, and other materials, make sure to participate by segregating your items well and contribute your used items to said cause.
In this case, you can reduce waste that does not break down in your local landfill.
Make a conscious effort
Going green is not just about recycling, it is also about buying what you need and reducing food wastage.
When we do not eat what we have, we not only waste food, our natural resources including biodiversity and animal habitats are harmed too. Use your own power and take action
It is about time to come together to show the world what the collective power of the crowd can do. Get the word out there and encourage your family and friends to participate in the Earth Hour.
Remember, Earth Hour is not just about turning off our lights once a year. It entails our commitment to take immediate and collective action to counter climate change. All the little and simple things we do, when combined with what millions of other people are doing, will create a very huge and meaningful impact to each and everyone of us.
Aside from the above-mentioned, there are a lot of ways you can take part in this year's Earth Hour even in the comfort of your own condo unit. Ask yourself: What am I doing to go green in my condo?
We would love to hear your stories and tips! If you are looking for an earth-friendly condo to invest or live in, Vista Residences, the condominium arm of the country's largest homebuilder Vista Land & Lifescapes, Inc. offers ready for occupancy and preselling condominium projects in Manila and Quezon City that are strategically located within inner-city areas, in close proximity to developed business districts and prestigious universities.
For more information on Vista Residences, visit www.vistaresidences.com.ph, follow @VistaResidencesOfficial, or call the Marketing Office at 0999 886 4262 / 0917 582 5167 .