If you are considering to buy a condominium unit for your own use or for your next investment, you might be asking yourself as to which location to choose and which property would be a good place to put your hard-earned money.
You should always take into consideration that this condo property will be your responsibility for long-term so you better ask yourself if you would be secure or you would earn in case you decide to re-sell the condo unit. Assess yourself too if condo living is right for you – will it provide you a fulfilling experience, will you enjoy living on your own or will the property be convenient and accessible for you?
Whether you are considering to buy a condo either for your own use or for investment, you have to carefully consider the location. Moreover, you have to think about your readiness to commit and you have to research on the status of the real estate market, growing supply of condominium property, and the demand for rental housing. Although the real estate market will continue to stabilize and grow in the coming years due to several factors like the OFW investment, infrastructure improvements, and policy reforms by the government, you have to remember that investments come with risks, so you have to prepare yourself to be able to come up with an informed decision.
Wheninvesting in a condo, it is best to choose a property that is located around top business districts which include Makati, Bonifacio Global City, and the Bay Area since these areas would make for high-yielding investments. If investment is your goal in purchasing a condo property, it might be better for you to choose a preselling condo.
Meanwhile, if you plan to venture in a real estate business, you can do so by flipping which means you will buy the unit, renovate it, and sell it for a higher price or you can opt to buy a condo unit and rent it out for long-term. This is ideal for condominium units around business districts which are attractive to young professionals.
However, if you are buying a condo for your own use, think about how convenient and accessible the property is to wherever you need to be. With a number of developments built around developed business districts, it is wise to buy a ready for occupancy condo which is located within the inner city especially if you are a working professional. You will surely enjoy the property's proximity to schools, hospitals, restaurants as well as lifestyle and business establishments.
Aside from convenience and accessibility, one of the things that you can also enjoy in condo living are the 24/7 security, modern building facilities, and premium amenities such as fitness gym, study hall, swimming pool, among others.
Truly, condo living gives you the ultimate convenience of city living, which is something that would offer value for your money should you decide to invest in a condominium unit.
Sky Arts Manila
Vista Residences, the condominium arm of the country's largest homebuilder Vista Land & Lifescapes, Inc., is offering its much sought-after condominium project in Manila.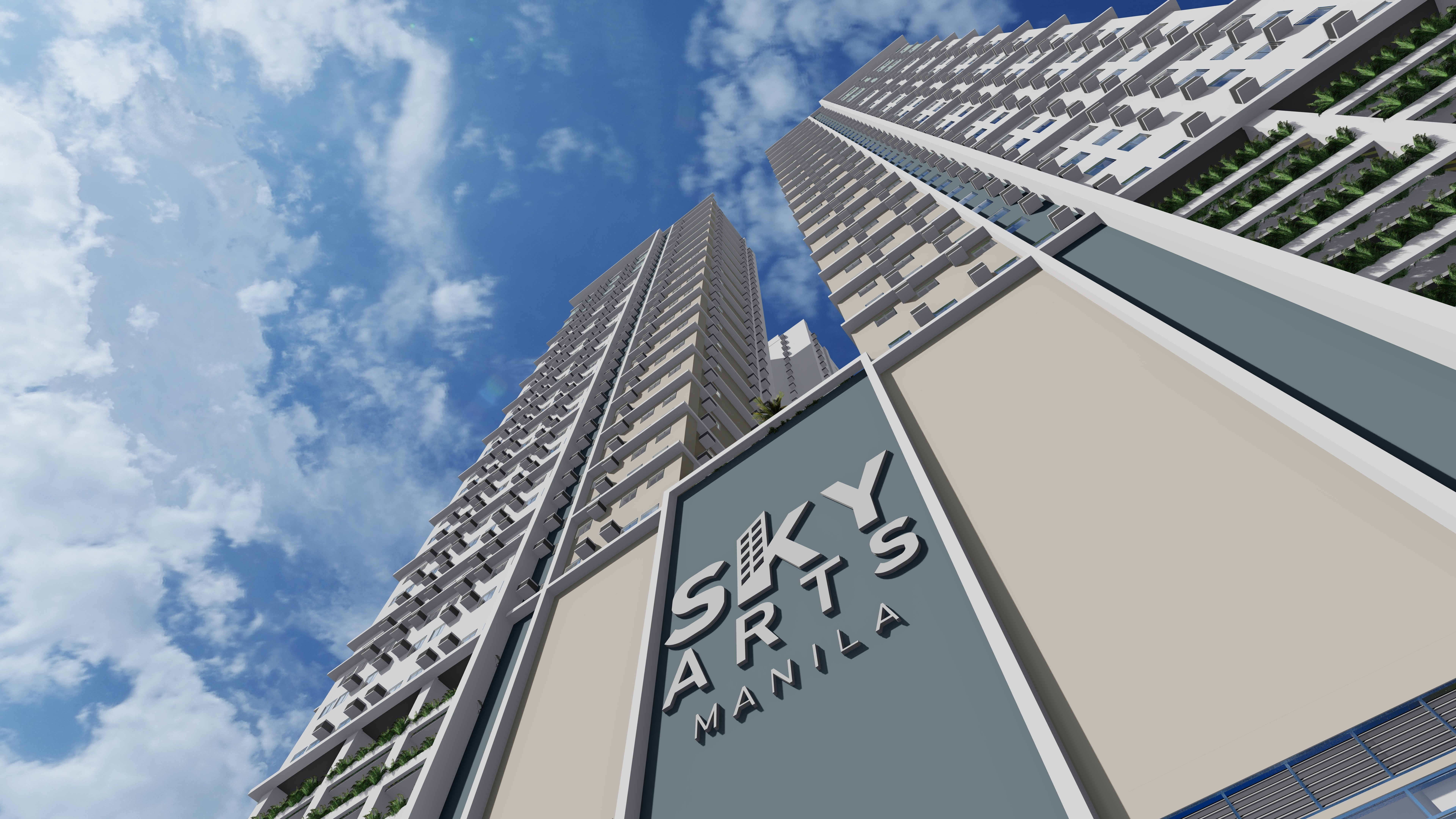 Sky Arts is a 45-storey residential condominium project situated in Malate, Manila where the highest concentration of educational institutions, collegiate centers, historical sites, nightlife outlets and business establishments are located. It sits on a 3,750 square meters of prime real estate with its pre-selling phase already underway.
Rising soon in Manila, Sky Arts is seen to be a vertical community that combines the beauty of historic Manila and today's modernization. This condo project in Malate is the perfect investment and residences that would foster the passion of its residents to help them live the life they want and deserve to live in the middle of the city. It is perfect for the urban dwellers looking for the comforts and convenience of city living.
Situated a few minutes away from the central business centers of Makati, Bonifacio Global City, and Bay Area, Sky Arts is perfect for the upwardly mobile professionals and young entrepreneurs who want to be close to their passion and to where they need to be.
The said condominium property is also a few minutes away from the city's top shopping destinations such as Robinson's Manila, SM Manila, and Mall of Asia Complex, well-respected educational institutions such as University of the Philippines - Manila, St. Paul University Manila, Philippine Christian University, and Philippine Women's University, world-class hospitals like Manila Doctors Hospital and Philippine General Hospital as well as entertainment and gaming complex like the Entertainment City.
What will further prime the said condo property are the planned infrastructure development projects in the city such as the MRT 7, Manila Subway and the LRT-1 Cavite Extension, which are currently underway. These infrastructure projects, once completed, will drive improved connectivity and mobility that will surely boost the condo property's attractiveness and propel its market value.
Sky Arts offers a variety of studio, one-bedroom and two-bedroom units, which ideal layout and square footage options to cater to the different needs and lifestyles of the residents. Sky Arts also boasts of modern indoor and outdoor amenities like swimming pool, fitness center, function rooms, landscaped gardens, to name a few - that let its future residents enjoy a well-integrated live-work-play lifestyle.
Sky Arts will serve as the residents' home in the city that will allow them to live their life full of passion while, as much as possible, being unencumbered by the stresses of daily living. The said condominium property is also seen to perfectly blend classic elegance with modern comfort
With that in mind, future residents of Sky Arts are afforded the luxury of enjoying the most breathtaking views the city has to offer. Watch as the glorious sunset give way to a glittery evening full of city lights with from the South units or choose the view from the West units and invigorate your mornings as the captivating sunrise reveals the calming scenery of Manila Bay. The view from the top will never be more enticing than it is in Sky Arts.
Sky Arts is just one of the exciting project developments the public can look forward to this year with Vista Residences.
For more information on Sky Arts and other Vista Residences condominium projects, email us at [email protected], like @VistaResidencesOfficial on Facebook or call the Marketing office at 0999 886 4262 / 0917 582 5167.