There are a lot of things going on in your mind as you're getting ready to move to your new condo and utilities is one of the most important things to consider. For sure, you will need electricity, gas, water, and internet, among others.

To make your condo living and renting easier for you, you will have to set up these utilities in less time. A simple tip we can give you is to take a video of the new house you are moving into so you can always check on the things that you need for each and every part of it.
If you are done ticking off your home essential needs, you must now check on the electricity, water, internet connection, and other utilities. Aesthetics aside, utilities are one of the most important things that you have to settle before making the big move. You have to ask yourself, which utilities you need to set up and if there are preferred providers for each utility.
After which, you also have to check on how much time you will need to set up the service and the cost so you can prepare for it.
To make things easier for you, get yourself a utilities checklist to be able to keep track of the services and ensure that you do not miss out on any essential utilities once you start moving in. Make sure also that each checklist is done by priority. For example, having water and electricity is very important when you move in. Setting up the internet is needed but can wait. Think about what you immediately need.
Since you have to know your providers, you have to do a little research on this. Include these basic utilities on your own checklist.
1. Water
Water is the most important utility that you will need when you move into your new condo so make sure you have enough water supply and that the water coming out of the faucet is clean. When visiting the condo before moving in, check on the water by turning on the faucet and letting it run for a few minutes. Condominium properties have existing water service provider so it is not a usual problem when moving in.
2. Electricity
It is vital to have electricity when you move into your new condo. As with water, condominium properties usually have electricity, just make sure it is activated before your move-in date. For condominiums in Manila, it is usually powered by MERALCO.
Residents can now view their MERALCO bill anytime, anywhere when they download the mobile app that allows their customers to view and pay bills, report an outage, inquire and give feedback, get notifications from Meralco, compute the cost of using appliances with Appliance Calculator and Orange Tag, get energy efficiency tips and updates on exclusive appliance promos with Bright Ideas, and find the nearest Meralco Business Center or Bayad Center.
3. Sanitation and disinfection
With the ongoing COVID-19 pandemic, a lot of people have realized the value of keeping their homes clean and sanitized.
We have become more aware of the importance of regularly cleaning and disinfecting our condo spaces. We have also seen various efforts of property management team to regularly sanitize and disinfect the condominium building especially the high-traffic surfaces to prevent the spread of the virus. We have always been reminded to disinfect to avoid the transmission of the virus especially with the easing of the quarantine.
Even if you are moving in to your new condo, it would be best to schedule a disinfection of the area before you decide to stay there. This is very important especially if you are moving into a ready for occupancy condo which may or may not be tenanted for quite some time. Remember that is best to keep yourself safe and shield your condo unit from viruses.
4. Security systems and Smart home technology
Security systems can include an alarm system, CCTV cameras, and even air quality updates so you which you can easily access via a mobile app. Alarms are great for added security especially when you are away. Nowadays, these smart devices come in handy sizes which would not eat up your condo space.
5. Internet, Cable and Landline
These three types of utilities are typically purchased together. Since everything now is done on mobile and internet is life, these utilities are a must.
Internet service providers nowadays offer bundle deals which include internet, cable, and landline that you can use for work and business. Aside from these, they also offer a lot of freebies and attractive promos for condo residents. That is why it is important to select a cable service provider that you trust and schedule for an appointment early since not all technicians are easily available.
Local internet service providers that offer these bundles include Sky, Globe, and Smart. Meanwhile, one of the fastest rising telco companies in the country is Streamtech, which offers cable-internet and even cable TV services. You may want to check out their services, not to mention they have the best deals and promo bundles!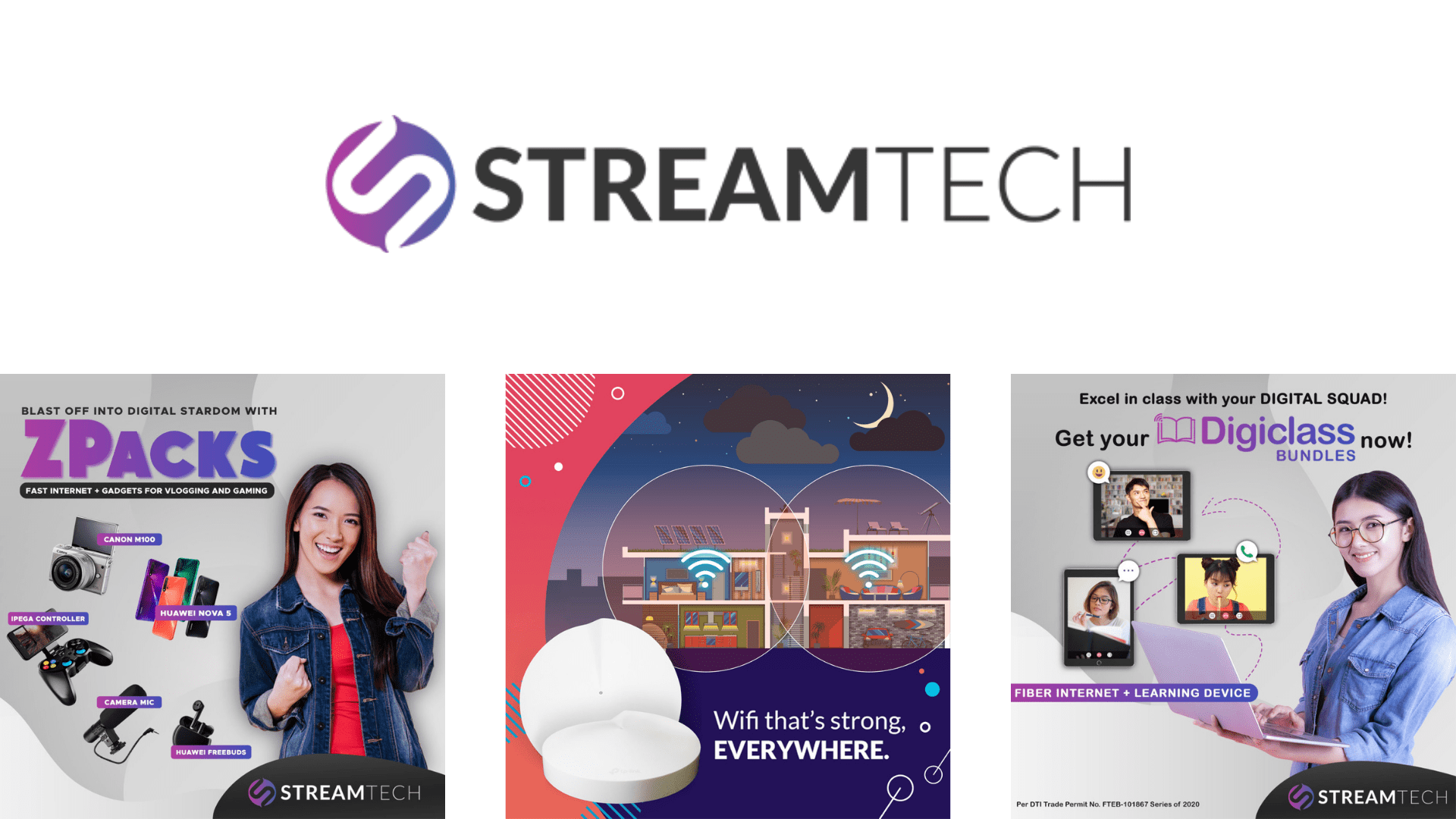 Get Powered by Streamtech
Streamtech is the telecommunications subsidiary of Villar-led Prime Asset Ventures, Inc. (PAVI). It is a multi-system operator (MSO) offering cable TV services, cable internet, and digital video broadcast. Streamtech's current portfolio of services include fixed broadband for residential customers and small- and medium-sized enterprises, and direct internet access.
Streamtech offers reliable, high speed internet connection for home or business and levels up your home entertainment experience. Vista Residences condo unit owners and tenants can choose the perfect duo for their condo unit with Streamtech's product bundles such as Plan 1999 (Up to 25Mbps + Cable TV), Plan 2499 (Up to 50Mbps + Cable TV), Plan 2999 (Up to 75Mbps + Cable TV), and Plan 3999 (Up to 150Mbps + Cable TV).
As it strives to raise the bar of telecommunications services in the country, apart from offering fast fiber connections, Streamtech also delivers value-added products and services to its clients, such as the Digiclass e-learning bundles, ZPacks vlogging and gaming bundles, and Extendifi wifi extenders. These allow consumers a fuller and more enjoyable experience in terms of internet access.
Now that you have a list of utilities that you need to set up and activate before moving into your new condo, it is time to prepare yourself in setting these up and scheduling for the installation for a complete andhassle-free move-in experience.
If you are looking for ready for occupancy condo in Manila, Vista Residences, the condominium arm of the country's largest homebuilder Vista Land & Lifescapes, Inc. offers various ready for occupancy and preselling condo in Manila and Quezon City that are in close proximity to developed business districts and prestigious universities.
For more information on Vista Residences, visit www.vistaresidences.com.ph, follow @VistaResidencesOfficial on Facebook, or call the Marketing Office at 0999 886 4262 / 0917 582 5167.
To know more about Streamtech products and services, visit www.streamtech.com.ph or email [email protected]