More and more millennials are proving that carefree condo living in Metro Manila is just too tempting to resist. As most people say, living a maintenance-free lifestyle surrounded by state-of-the-art facilities and modern amenities at an address in the middle of everything is way better than living in a single-detached house where you will be saddled with home maintenance and other responsibilities.
This led to the concept of the 15-minute city, which inspires people, especially those living abroad, to join the downsizing and city dwelling bandwagon. Perhaps, the only downside to this move is the challenge of packing one's belongings into a smaller living space. But with a well thought out plan, it can be a lot easier.
Do the math when moving from your house to a condo
If you are moving to a condo, you would not be able to take everything in your house. You will definitely realize that you would not need a lot of these things and soon, you will have to say goodbye to most of them. As for your furniture, that is where math comes in.
You have to check the floor plan of the condo unit and measure to see if your existing furniture pieces will even fit. Check if your furniture pieces match the condo interior and if these items will work with your new decor.
Think about your needs
How will you be using your new living space? Think about the activities you would do frequently in the condo. Will you need an office or will the kitchen table suffice? Will you need a space to binge-watch your favorite series or a nook for reading those new books? Will you be bringing in some plants and eventually cultivate your own indoor garden?
Planning out your space will help you narrow down which pieces of furniture you will be bringing and moving.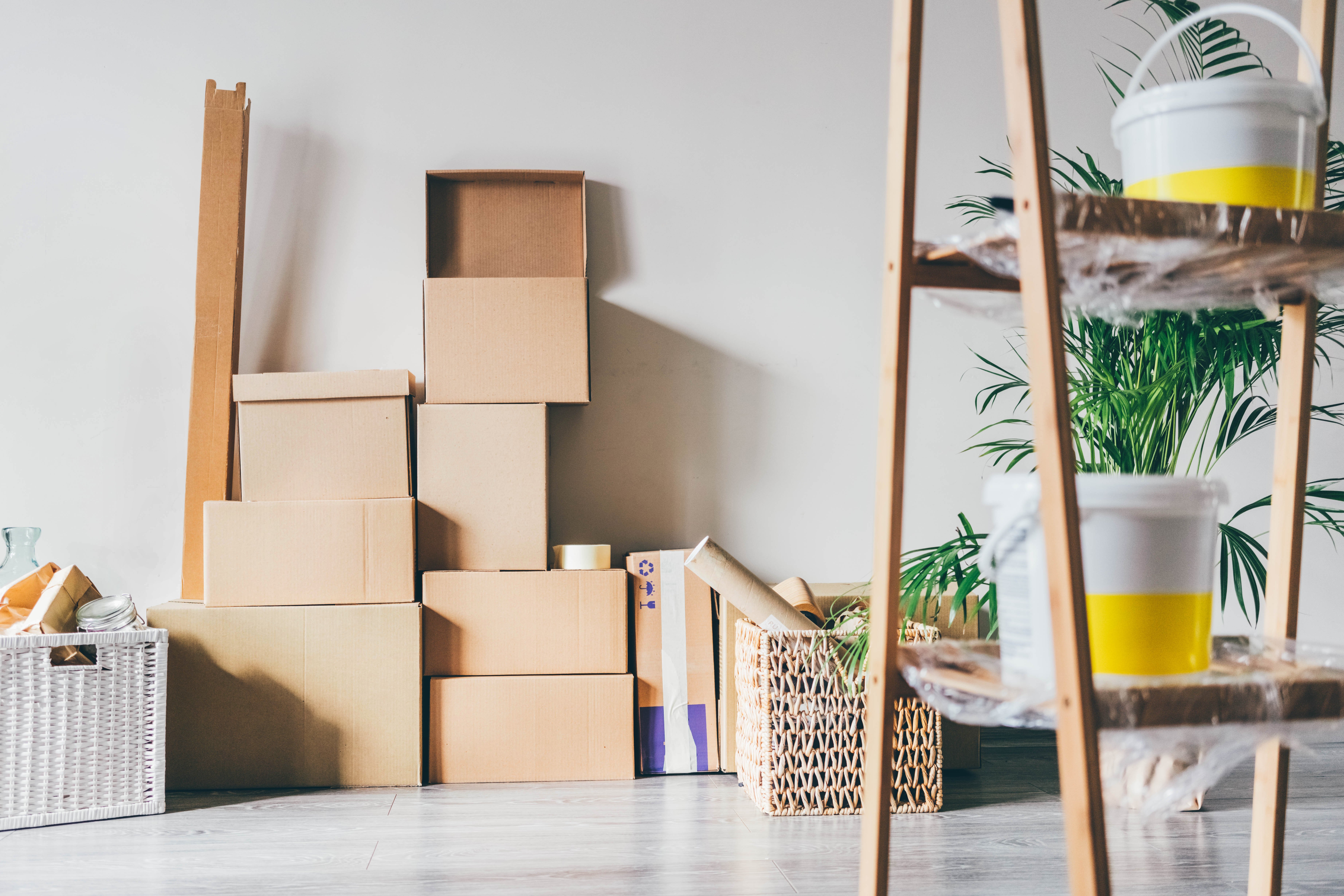 You may want to check the areas in your house that were used least. These are likely the places where you have stored things that are not used. Spend time to tackle these areas and do the checking little by little so it is not overwhelming. Check on the attic one day, your books the next, then your clothing, your old stuff, and so on.
Keep it or not?
A great rule of thumb in decluttering is if it has not been used in over a year, get rid of it. If you have doubles of things, carefully choose and keep those favorites. Don't just stop at furniture, check on your closet to see which ones you need to dispose of. If you do not think you will ever wear it, put it aside. You can also pack those old clothes for donation.
Time to divide
Now that you have decided what you do not need; now you will need to decide what to do with it. Now is the time for you to divide and sort these items!
Return: Now might be the time for you to return all those items - sports equipment, art pieces, school projects, and books that you have borrowed from your family members and have kept for quite some time.
Donate: Instead of throwing the old items away, pack them, and donate. There are plenty of worthwhile charities that would welcome your things.
Sell: If you have a higher ticket item that you do not want to give away, you can list it and sell. Nowadays, it is easy to embrace that entrepreneurial spirit and list your items, even on social media sites.
Trash: If you do not know what to do with the items or if the items no longer have any use, it is definitely time for you to trash them.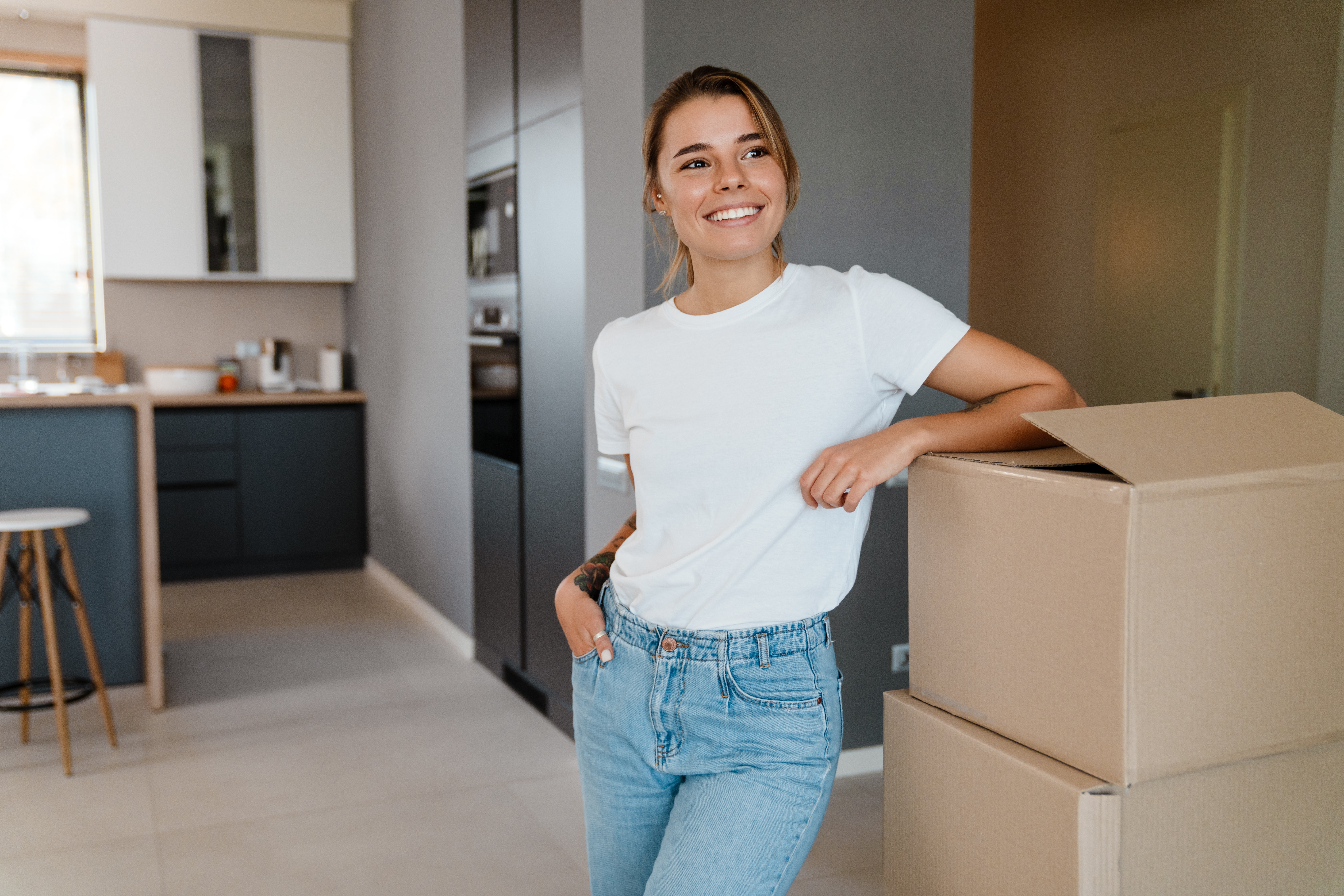 Dual purposeful furnishing
Moving to a condo means storage will likely be a premium. So, when it comes to re-furnishing, look for items that serve dual purposes like a coffee table and bed with a drawer, ottomans, and sofa that you can convert into bed.
Do it at least once a year
Make it a habit to declutter at least once a year to let go of the unnecessary items. Throw out papers that you don't need and get rid of the things you no longer use. See the difference. It will feel much lighter and calmer afterwards!
Moving from a house to a condo will really bring so many adjustments. But it will teach you a lot of lessons especially on decluttering and minimalism.
Vista Residences, the condominium arm of the country's largest developer, Vista Land & Lifescapes, Inc. offers ready for occupancy and pre selling condominium projects in Manila and Quezon City that are strategically located within inner-city areas, in close proximity to developed business districts and prestigious universities.
Vista Residences has ready for occupancy condo projects in Manila such as Vista Taft, Vista Heights, Vista GL Taft, 878 Espana, and Crown Tower University Belt. It also has pre selling projects in the said area which include Vista Recto, Plumeria Heights, Tennyson Heights, Bradbury Heights, Sky Arts Manila, and Kizuna Heights.
Meanwhile, its ready for occupancy projects in Quezon City include Wil Tower, the Symphony Towers, Pine Crest, and Vista 309 Katipunan. It also has pre selling condo projects in the said city such as Hawthorne Heights and Vista Pointe.
Vista Residences condo living enables you to enjoy convenience, where everything is pretty much within walking distance or a few minutes away from the property; comfort because the project features and amenities are designed to deliver comfort at all times, which makes condo living a worthy investment; security that is 24/7 and CCTV monitoring, which makes the residents safe and secure within the property.
In line with Vista Residences' thrust to offer convenience among its residents, it also features an AllDay Convenience Store and Coffee Project in all its projects.
For more information on Vista Residences, email [email protected], follow @VistaResidencesOfficial on Facebook, or call the Marketing Office at 0999 886 4262 / 0917 582 5167.