In this hyper connected world, we face a lot of distractions and tons of work that keep us busy and occupy our time. We might have been too workaholic or crazy busy, we might have the most stressful job or we might just be too consumed with technology and social media that we forget to make time for ourselves, even inside our own condo.

While many of us are still at home and have adjusted to a new routine which includes working from home, it is still important to make sure that we take good care of our body, mind, and soul daily.
It is necessary to learn how to eat right, de-stress, exercise regularly, and take a time-out when you need it. It is important to maximize our time in the condo for both work and relaxation and turn our attention to practice a little self-care starting today.
Self-care is simply what it sounds like – taking care, nurturing, and appreciating yourself. It means treating yourself kindly as you do to other people in your life. Self-care helps you create more peace and joy in your life and it makes you appreciate your life and yourself even better. Self-care is investing in yourself and placing your own self first so you can be able to take care of others in your life.
Self-care is a new mindset that places a higher priority on your personal happiness. It places a focus on your happiness and overall health. It can often mean giving up hobbies, spending less time with friends and even maintaining a career that no longer brings the individual joy. For some, self-care also means embracing a sense of freedom when it comes to choosing where and how to live.
However, practicing self-care has been a resolution for many yet not everyone finds it easy to do. We might have been so pre-occupied with a lot of things concerning others that we put me-time last on our list and forget its value. Worst, we oftentimes feel guilty about taking the time to take care of ourselves. This makes getting started with self-care even more challenging.
Good thing, there are a lot of simple things you can do to engage in self-care, even when you're just staying in your condo. No matter how simple it is or which approach you choose, the goal is for you to figure out which self-care activities work best for you. Once you are able to identify the self-care activity that fits you, implement it in your regular routine to be able to boost your well-being.
Think of the easy activities you can do in your condo unit that could make you rest, relax and refresh yourself even for just a while. We have rounded up 5 easy peasy ways that can help you get started with self-care in your condo.
Get enough sleep
Make sleep part of your self-care routine in the condo. Sleep can have a huge effect on how you feel both emotionally and physically and not getting enough of it can be detrimental to your health.
In order for you to get enough sleep, review and think about your nightly routine. Avoid taking too much caffeine and sugar, which can keep you awake at night.
No to stress and distractions too! Always remember to leave work stress at work. When you are in the office, take time to relax. Get a five-minute break every hour or a 15-minute break every two hours to refresh your mind. This will make you more productive, lessening the work you have to do.
Think about working efficiently too. Spending more hours at work often leads to less time for sleep.
Meanwhile, at home, find some healthy outlets for stress – try relaxing in your condo after a long day's work while enjoying a slow tempo that can quiet your mind, relax your muscles and soothe your soul. Make sure also that your bed is free of distractions to enable you to get a good REM sleep.
Read: 5 Tips to Better Sleep
Get fit and exercise
Daily exercise can help you both physically and mentally. It can boost your mood, reduce stress and anxiety as well as help you get in shape.
Exercise is also crucial to support a fast metabolism and burning of more calories per day. It also helps build muscles and strong bones and increase your energy levels.
If you don't have time to go to the gym, a 30-minute walk 5 times a week will do or better yet transform your condo space into a functional workout area where you can perform different exercises available online.
Try to incorporate exercises which may be able to fit into your schedule easily and create a routine that works for you.
Read: Importance of Physical Fitness

Eat healthy and right
Eating healthy and right is a wonderful form of self-care. Infusing your body with the essential nutrients is vital to your overall wellbeing.
The food that you eat is essential in making you feel good and energized. It also keeps you alert and make your mind work. Make sure to stock some of the most amazing self-care food in your condo that will keep you nourished all day which includes fatty fish, nuts, and green leafy veggies. Don't forget to get yourself some fruits too!
Aside from eating healthy, you should eat regularly and whenever you're hungry. Having an appetite is a good indication that you are healthy and that your body is telling you to eat. It would also help you if you have regular meal planning to avoid convenience packaged food, junk food, or simply eating out.
Self-care with food comes in by determining what counts as healthy, including improving your mindset when it comes to eating. It's all about eating clean, healthy and right that would not make you feel guilty and shameful with whatever you eat.
Read: Eating Healthy for P150 a Day
Read self-help books
In our hyper connected world, trends are circling faster than ever. In this day and age of constant distractions at work, and pressure to always be "on" even during "off" work hours, there is a need to break from it all.
Taking care of one's mental health is no walk in the park. One way to keep you mentally sane in the condo is by reading self-help books. You can also check out Self-care tips for your mental wellbeing
Self-help books will give you the tools that you need to keep yourself inspired and feel motivated to become a better version of yourself. So, instead of turning to your phones to scroll through news feeds during your free time, consider investing your time reading self-help books that will inspire yourself with self-care tips.
There are various self-help books for every reason and every season that you may find most helpful and applicable for the situation you are in. It's important that you find the right self-help book for you.
Read: MIBF Finds: Treat Yourself to These Self-Improvement Books by Local Authors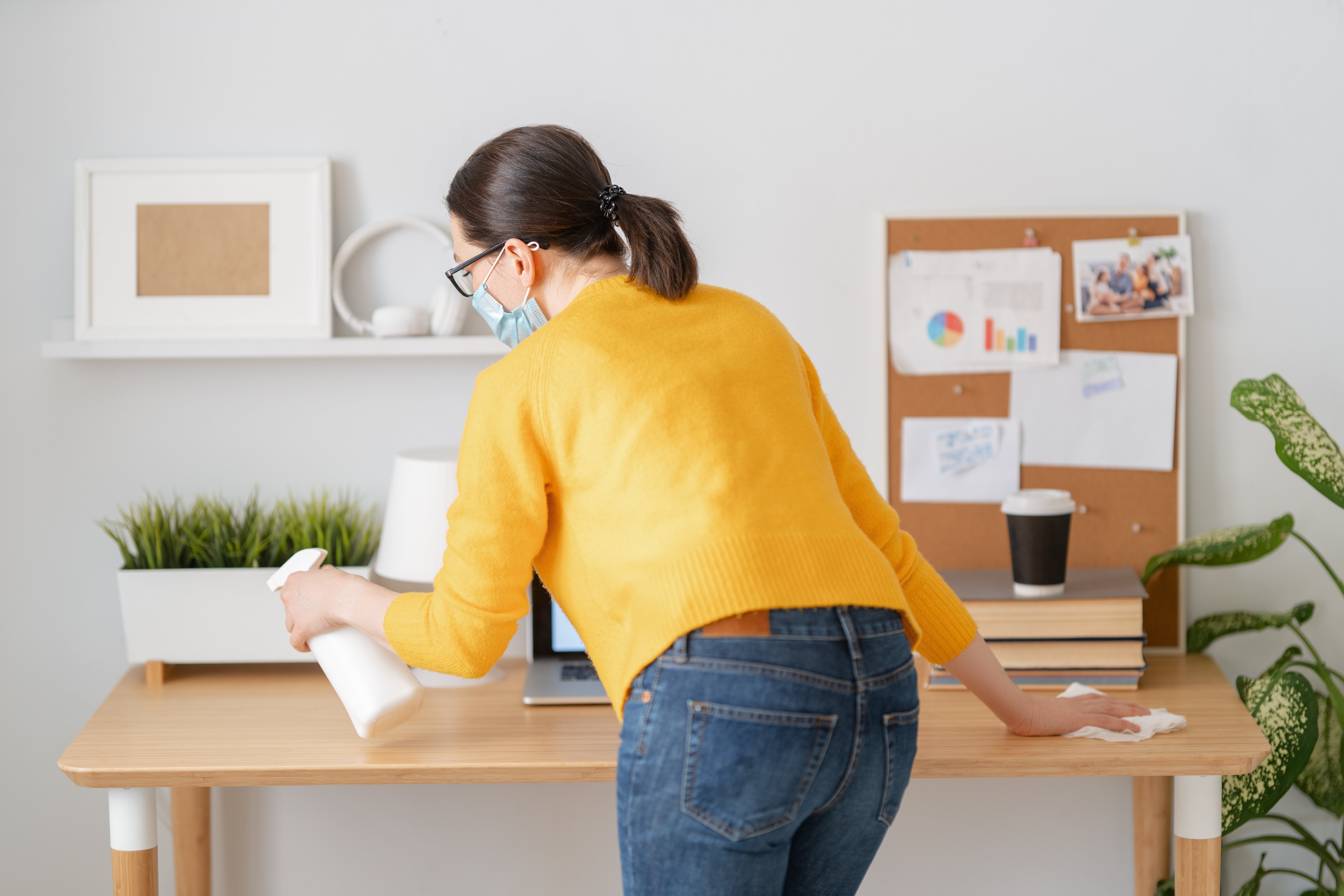 Simplify cleaning
One of the best ways to care for yourself is to ensure that when you are in the condo, you are able to relax. Try employing the out of sight, out of mind principle. If you feel the urge to clean when your body or mind is screaming for you to slow down, it could be time to rethink your condo interior.
This can be as simple as investing in a laundry hamper to hide dirty clothes away or a pretty dish drying rack so the countertop doesn't look so cluttered. It might mean more work now to create less work in the future, though.
Think through the things that are most tedious to clean. Simplifying your condo design could mean simplifying your cleaning. If it's your shelves filled with small items that are annoying to dust around, it might be time to part with some of them – or at least put them into storage. If your bathroom looks clean, taking the time to re-grout now can save you from an ongoing headache for years to come.
Get organized
Living in a disorganized and cluttered condo space is simply stressful. It would make it very difficult for you to focus or think clearly if there are a lot of items in your condo unit. Disorganized condo space will only make your brain distracted resulting to unnecessary thoughts and worries, even unproductivity and inefficiency.
Remember, the more cluttered your condo unit is, the more stress you feel. Take this year as an opportunity for you to get organized and to simplify your life.
Begin by clearing clutter in your condo unit and put organizing systems in place. Getting organized will help you reduce stress and make you feel confident since you can easily find the items you are looking for. It will also help you become more efficient and effective because you get to save time from not having to search the things you need in the condo. You simply know where everything is. You know what you've got and you know how and where to find it – quickly!
Read: What to take away from Marie Kondo
Learn to say no and just stay in the condo
Learning to say no other people especially when asked to go out is quite difficult. Sometimes, even if you are already in your condo and a friend wants to meet up in a nearby place, you feel obligated to say yes.
One of the best ways of taking care of yourself is to learn how to be assertive and say no when you really do not want to do something.
Instead of going out, why not use your time in the condo to relax or enjoy activities that will make you more productive. Instead of going out, why not sleep early and enjoy your time at home?
Saying no may take a little practice but you should be able to learn how and when to say it. You can do it politely without offending others – you can say no now and say yes later, you can say no unless something changes, or totally say no.
Saying no in a pleasant tone of voice won't do you any harm. Instead, it will allow you to set boundaries for what you are and are not willing to do. And if you are able to do it, it will help you build up your self-confidence and self-respect.
Read: Put Yourself First: Making Self-Care Your New Healthy Habit
Enjoy me-time in one of the condo amenities
Spend me-time outside your condo unit to unwind, enjoy a new environment or get some fresh air. What's good about this is that you can actually do this without the need to leave the condo building.
All you need to do is to try or spend time in any of your condo amenities like the pool, roof deck or garden area. This is a great way for you to overcome your stress and refresh your mind.
Vista Residences, the condominium development arm of the country's largest homebuilder, Vista Land & Lifescapes, Inc. has ready for occupancy units in Manila and Quezon City that cater to the lifestyle needs of young professionals and university students. Vista Residences properties offer strategically located condominium units with exceptional amenities that enable its residents to enjoy ultimate convenience and more time for self-care.
Read: Me-time on a lockdown! Keep a healthy lifestyle with these self-care tips
Schedule a regular self-care time for yourself
It is quite challenging for us to find that extra time for ourselves. But it is important that we plan our regular self-care time – a time to check ourselves and ponder on the things we can do to move forward in life.
Look for ways you can incorporate it into your everyday life. You can simply make it a habit to wake up earlier than usual to sit with a cup of tea and practice deep breathing exercises. The more you can work self-care time into your schedule, the better you will be able to grow, enjoy your life, and achieve your goals.
You can do a regular self-check in the condo, review your self-care checklist and track your progress.
Read: A Self-Care Checklist for Your Mental Health during COVID-19