As Manila continues to be a highly-commercialized and developed area, the modern urban dwellers of today want an all-in kind of lifestyle. In keeping up with the fast-paced environment, they are living up their passion and dreams, but never wanting to sacrifice on their daily grind. With that, Vista Residences stays true with their goal of providing a condo living experience to people evident through a development located in an environment that allows its resident to live the kind of life that they want and deserve to live. A home perfect for urban dwellers looking for the comforts of city living, all packed into one.

Vista Residences, the condominium development arm of the country's largest homebuilder Vista Land & Lifescapes, Inc., undaunted by the emerging markets and ascertain of new heights and achievements, launched a prime preselling condo development in Manila – Sky Arts.
Taking a cue from the Manila's historical value, the newly launched Sky Arts, which is set to stand 45-stories high, is seen to be a vertical community that combines the beauty and allure of the past with the sensibilities of the future. This two- tower residential preselling condo will sit on a 3,750 square meters of prime real estate with its pre-selling phase already underway.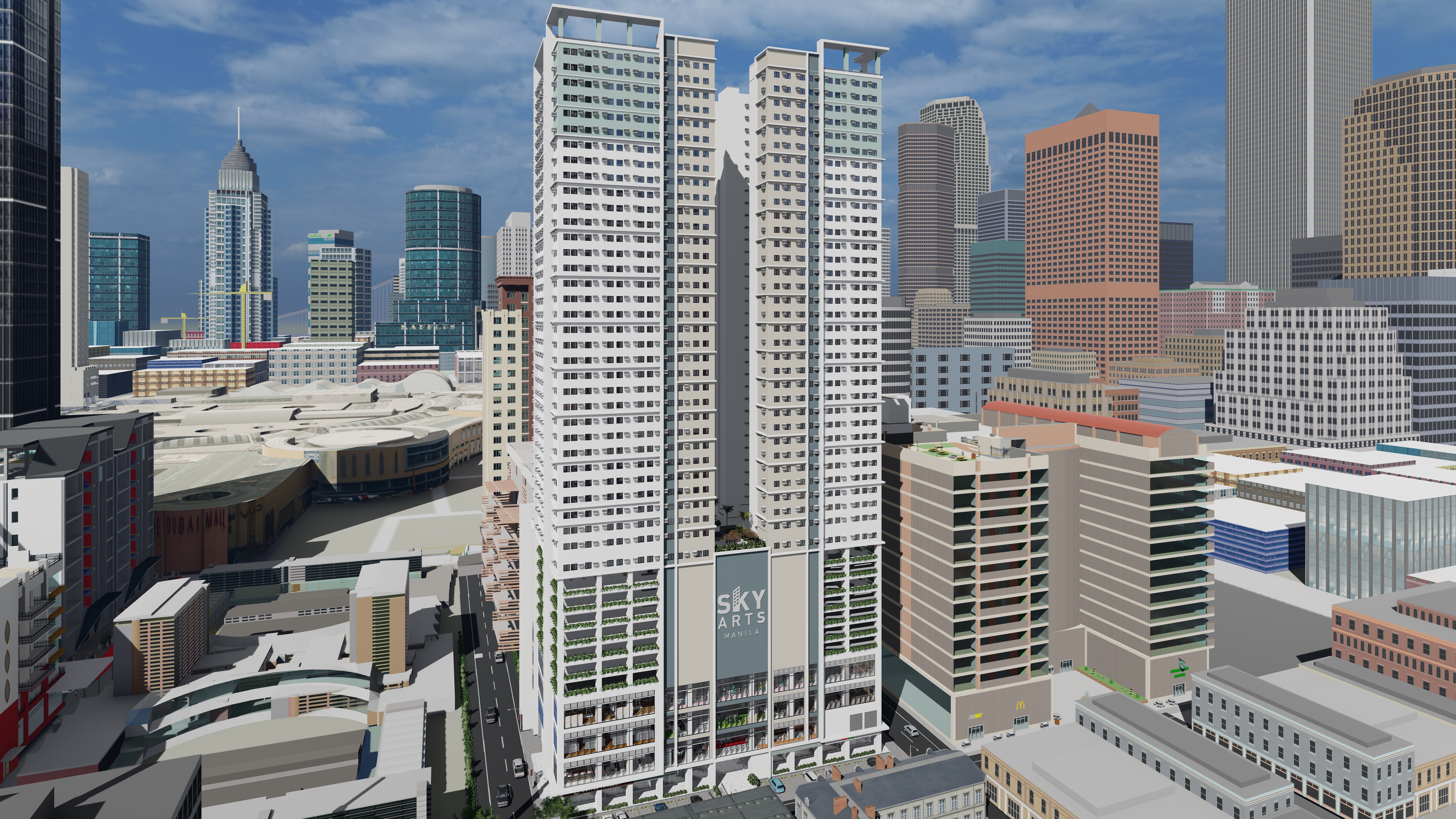 Sky Arts is specifically located along Gen. Malvar St. Cor. Guerrero St. & Vasquez St. Malate, Manila. It is a residential condominium property situated along the historic Manila where the highest concentration of educational institutions such as St. Paul University Manila (2 min walk), UP Manila (2 min), De La Salle University (8 min walk), St. Scholastica's College (10 min walk), and many more are located. Coming from the number of schools and universities, there is an evidently ever-increasing academic population that is expected to continue for many years. Aside from the numerous schools and universities, it also has been a home to the collegiate centers, historical sites, nightlife outlets, and business establishments.
It sits in a location a few minutes away from a major thoroughfare, Taft Avenue, which connects to at least two major districts of Manila and two cities. Its proximity to major modes of transportation, makes Taft Avenue very accessible, a gateway to central business districts such as Makati, Taguig, and Bay City.
The area where it is set to stand is surrounded by around 60,000 establishments of various industries: commerce, banking and finance, retailing, transportation, tourism, real estate, legal services, and fashion and arts, making it the best investment for people looking for a place not just to stay but rather a home to live in that is highly convenient and accessible to meet their everyday needs and grind. What will further prime the area are the planned infrastructure development projects such as the MRT 7, Manila Subway and the LRT-1 Cavite Extension which are currently underway.
This condo in Manila is offering 36 floors of residential units, 1 floor for commercial use, 6 floors for parking, 1 shared amenity floor and 1 roof garden/ deck for each tower.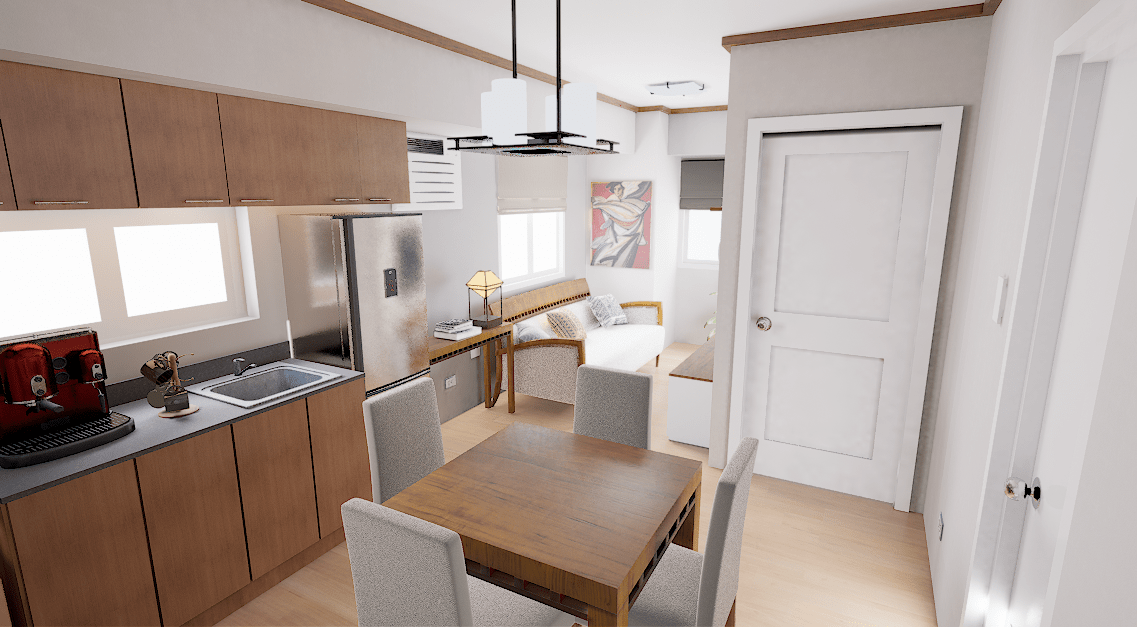 Sky Arts Manila offers diverse residential condo spaces from studio, one-bedroom to two-bedroom units that will provide an ideal layout and square footage option to cater to the different needs and lifestyles of the unit owners. Ideal for students and young professionals, studio units come in at 21 sqm. of floor area at a minimal cost. The condo development offers multiple cuts for a 1-bedroom unit where the starting families can enjoy a great view of Manila Bay's sunset on the horizon. For the big families who are planning to stay in the city for good, and looking for a more space for their children to grow in a pristine setting, the project offers 2-bedroom units. All residential condo units will be fully-finished upon turn over.
To cater for an ideal all-in kind of lifestyle, Sky Arts Manila boasts of exclusive amenities completing the urban condo living experience. The indoor and outdoor amenities let the future residents enjoy a well-integrated live-work-play lifestyle. There's nothing better than coming home to the relaxing ambiance of the project's roof deck/ garden where you can enjoy the majestic view of Manila Bay and an eagle's eye view of the City of Manila. Like no other condo development in Manila, Sky Arts features its study hall where one can continue on his daily grind on a peaceful afternoon. Take a breather and dip into the swimming pool or work a sweat on the fitness gym. Celebrating small and big wins will be more fun and special through the project's function hall. All amenities are located on the 8th floor of the condo development.
Sky Arts Manila by Vista Residences is more than just its proximity to contemporary lifestyle offerings such as chic cafes, restaurants, and convenience stores, it is a place that fosters the passions of its residents to help them live the life they want and deserve to live. Enjoy the right balance of comfort, convenience, and accessibility every day at a price within reach.
If you are looking to buy a condominium unit to invest in, Vista Residences, the condominium development arm of the country's largest homebuilder, Vista Land & Lifescapes, Inc. offers ready for occupancy condo and preselling condominium projects that are strategically within inner city areas, in close proximity to developed business districts and prestigious schools.
For more information on Vista Residences' condominium projects, email us at [email protected] or follow @VistaResidencesOfficial on Facebook, or contact the Marketing office at 0999 886 4262 / 0917 582 5167.