We have been facing a lot of drastic changes to our personal and professional habits and one of them is the sudden shift from working from office (WFO) to working from home (WFH).

Working from home is now the most popular way to get your job done. It means working remotely and it depicts the perfect arrangement which includes checking your emails, calling up clients, and attending virtual meetings while you are in the comfort of your own home. For many young professionals, especially freelancers and entrepreneurs, staying and working at home helps them get into a more productive zone.
Though our home can be cozy, sometimes the walls can feel like they are closing in, especially when you live in compact space like a condominium. Here are some tips to keep you sane while living and working from the comfort of your condominium in Manila.
Stick to your schedule
When working from home, focus on how you could stick to your usual schedule, check on ways in which you could be able to stick to your routine. Keep your usual office hours – wake up at the same time, do all the things that you would normally do in the office.
If it has been your practice to do a quick workout before going to work, do it. Do not skip that sweat session. Meanwhile, if you normally do regular status meetings, then make sure all your calendar schedules are updated.
Also, remember that working from home does not mean working all day without taking a break. Give your brain a rest, walk, get some coffee or just pause for a while to increase your creativity and productivity.
Set house rules
It would be helpful to set boundaries with anyone you are sharing your space with. It would be best if you work in your condo unit alone but in case you don't, try to set rules so that it would be easier and more effective for you to handle your daily tasks without any distractions.
Virtual drop-in
While working from home encourages working independently, it would be nice to catch up and communicate with your team from time to time. Check out on them and collaborate. There are various apps online which you can use as communication tool. Let you teammates know that they can drop in any time.
WFH will never be the same as WFO
We all know the perks of working from home – no need to commute, you can enjoy homemade lunches and you can actually wear anything all days if you would like to. However, it also comes with challenges like distractions and family obligations which may compete for your attention.
But with practice, you can find new ways to enjoy WFH and work as effectively as possible while at home.
Aside from the above-mentioned tips, you can also make your WFH even more productive by designing your workstation to inspire you more to work creatively throughout the day.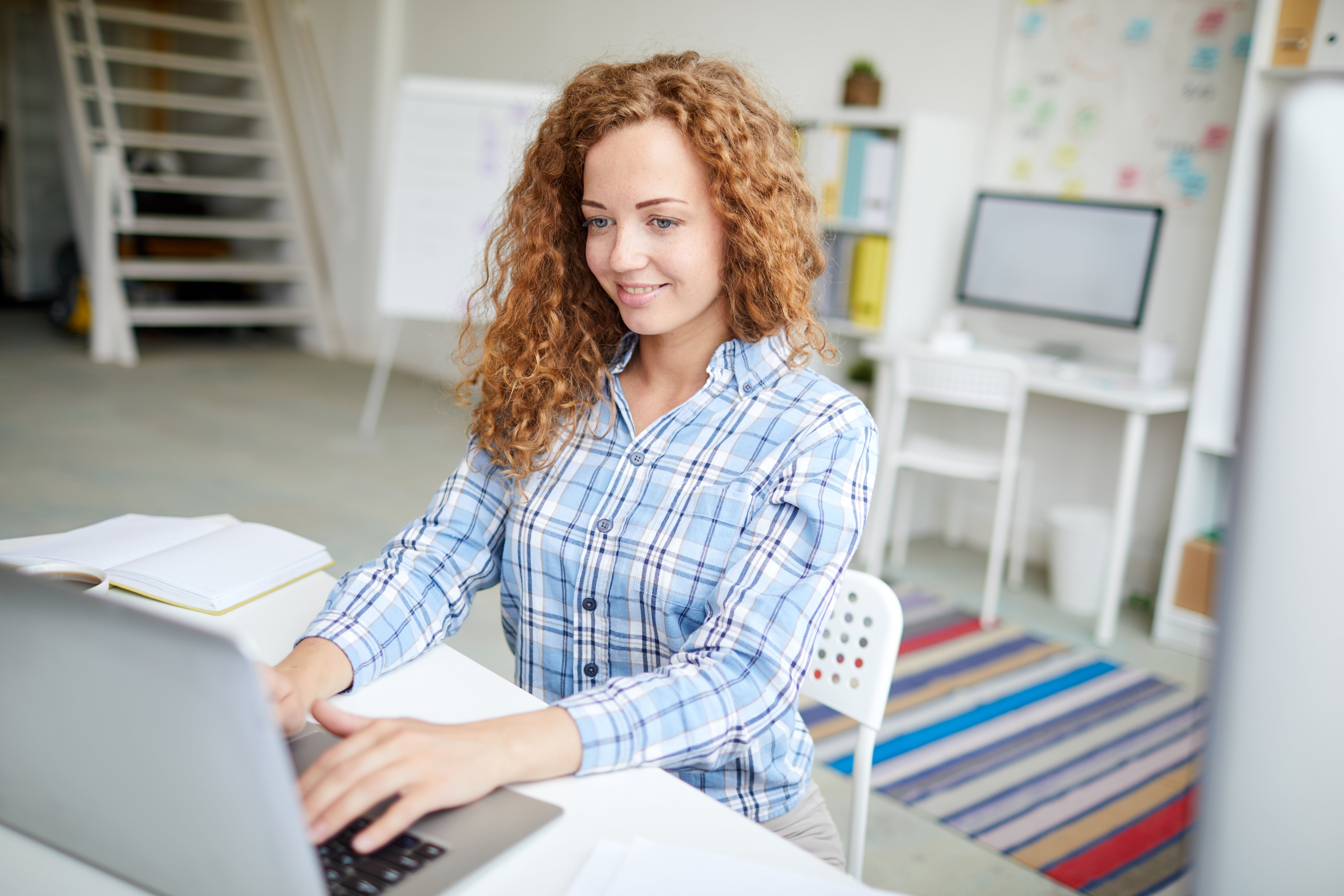 The key to a more productive work from home setup is having a clean and organized workspace. How and what your workspace looks like greatly affect how you work. If it is cluttered and messy, it is likely that you will have little to no motivation to browse through your emails. On the other hand, it if it clean, organized, and full of life, it gives you the vibe that you can do everything for the day.
Determining our workspace and setting it up according to its purpose is the first thing to do. Check on the activities that you would normally do at work. These tasks will help you identify the work zones in your condo space.
If you do some planning and answering of emails in the morning, you will be needing a personal workstation where you can set up your personal computer or laptop. If you normally meet with your team or do client calls, you would surely be needing a meeting space. These dedicated spaces will help you ensure that your functions would be done properly even when you are at home.
Colors can bring life and creativity to any space. For your workstation, you can explore different color schemes or your favourite colors perhaps to motivate you more to stay in your space. Aside from this, do not forget to make your work space cozy and comfy. Do this by adding a nice comfy couch complemented with a beautiful rug, plants (if you are a plantito/plantita), along with some coffee table books and artworks you can hang on the walls. Check on the lighting as well since this is one of the factors that create the cozy vibe in the room.
We all know that work, no matter how you enjoy it, can be tiring at times. That is why you have style and design your work station in such a way that you can rest and be creative and productive with your tasks. Working in the comfort of your condo is the best but you have to take your productivity to a whole new level by beautifying your space. Check on how you can make your work station more inviting, inspiring, and motivating. At the end of the day, your productivity will depend on how you manage your time and put all your efforts on your daily tasks. But follow the above-mentioned tips too for your health and sanity.
If you are looking for a condominium unit where you can work from home, Vista Residences, the condominium arm of Vista Land & Lifescapes, Inc. has ready for occupancy condominium projects in Manila and Quezon City that ready are move-in ready in case of immediate use. These condo projects are strategically located within inner city areas, in close proximity to developed business districts and prestigious schools.
Meanwhile, in case you want a condominium for investment, Vista Residences also has preselling condominium units that you can purchase and take advantage of its preselling price and flexible payment terms.
For more information on Vista Residences, visitwww.vistaresidences.com.ph, follow @VistaResidencesOfficial on Facebook, or call the Marketing Office at 0999 886 4262 / 0917 582 5167.