The pandemic has changed the way we view travel and we hope it's not forever. After months of lockdown, people all over the world have given a different meaning to traveland embraced a more thoughtful and intentional way of exploring places.
Some start to see flying as a privilege, not a right while others are beginning to realize the importance of doing the things they have been dreaming about - like once in a lifetime trips. Surprisingly, more and more people are also now looking forward to being with nature - camping, hiking, or just enjoying the sound of nature.
With the pandemicputting a halt to our travel plans, many of us are daydreaming about our much-needed getaway. When this is over, make sure to enjoy every moment to discover new things, try new food, and go to places you have never been to.
If you are up for spontaneous travel, here are some of the most beautiful underrated travel destinations in the country that you should consider on your next trip while you are currently enjoying the comfort of your condo. Make sure to keep them in mind when we are all able to travel again!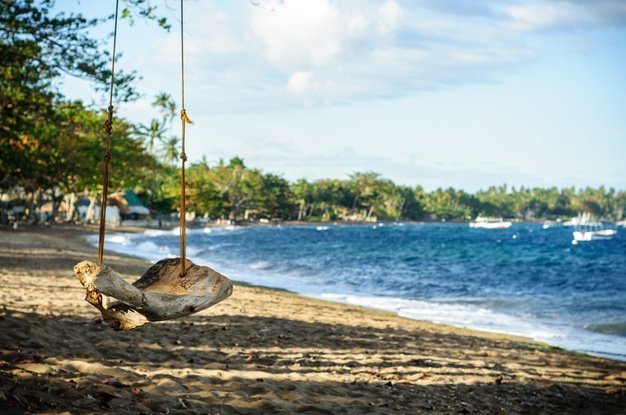 Dumaguete
Dumaguete is home to breathtaking natural wonders and offers beautiful spots that everyone would surely enjoy. Although it is more popular for retirees, the younger generations would surely be filled with awe as they explore some of this city's stunning attractions such as the popular Apo Island, Siliman University Campus, and Mabinay Cave Town. If you are up for nature-inspired travel and a more laid-back vacation, Dumaguete is the place to go.
Cagayan de Oro
Cagayan de Oro (CDO) is known for its numerous adventure spots that the thrill-seekers would surely love, not to mention the lovely secluded beaches and waterfalls that are worth visiting.
Kick-off your adrenaline rush with adventure sports such as whitewater rafting and tubing, in a body of water spanning as long as 48 kilometers over 59 rapids. Meanwhile, for those who are not the adventurous type, you can do kayaking or countryside tours. You can also take a short trip to Camiguin which is known for its White Island Sandbar that offers powdery white sand that is surrounded by crystal clear water.
Pangasinan
The Hundred Islands is still Pangasinan's most popular attraction but this third largest province in the country has a lot of natural wonders and breathtaking attractions worth visiting. Check out Bolinao which is said to be the Boracay of the North, Umbrella Rock Beach, and Pabrika beach. Don't forget to add them to your itinerary!
Batanes
Imagine those rolling hills and seaside cliffs that will transport you worlds away from the city. Are you ready to discover the hidden gems in Batanes?
Batanes is a treasure trove of Philippine travel destinations that are not frequently visited by local and foreign travelers. One of its best attractions, Itbayat's Rapang Cliffs features a long, towering, and jagged stretch of limestone karst wall that rewards the tourists with a fantastic view of the Pacific Ocean.
Bukidnon
Have you thought of escaping into the mountains? If beaches are not your cup of tea, then we suggest that you head on over to Bukidnon which is known as a paradise for anyone who has ever dreamed of retreating to the peace and serenity of the mountains.
Aside from its vast pineapple plantations, Bukidnon is known for its natural wonders - protected forests, white sandy beaches, hidden falls, and some of the country's best-kept secrets such as the Blue Water Cave, Alalum Falls, and Dahilayan Forest Park.
Hikers can enjoy popular hiking spots such as Musuan Peak and Mount Dulang-Dulang while adventure-seekers should visit the Kiokong White Rock Wall where you can sleep on the edge of a cliff 400 feet above the ground, not to mention, you can also rock climb, rappel, or swim in the nearby Blue Water Cave Pool.
Guimaras Island
This island is yet another destination with even more secluded and undiscovered beaches that will give you that private island vibe. Some of the highlights when visiting Guimaras include Ave Maria Island, Natago Beach, and Baras Cave.
Siquijor
This bewitched island is an off-beaten path destination in the country and magical in so many ways.
Siquijor is a small charming island that features a lot of spellbinding natural wonders that will leave you in awe. Here, you will be mesmerized by undiscovered beaches and hidden falls and caves such as Paliton Beach, Salagdoong Beach, Kawasan Falls, Cantabon Cave, and Cambugahay Falls.
Iloilo
Iloilo is known for its Dinagyang Festival which is being celebrated every first of the month. But did you know that this city is also popular for its abundant beauty?
For those who love trekking through historical sites and stunning attractions, be sure to include the Molo Mansion, Garin Farm, and Calabazas Island in your itinerary! The said province has a lot of historical attractions and natural wonders that are a must-see.
Romblon
Romblon is home to sandbars, trekking trails, and hidden waterfalls that every traveler should be able to explore. If you are a beach lover, make sure to visit the Bon Bon sandbar, Koding Koding Point, and Cresta de Gallo Island. Meanwhile, if you are sporty and more interested in hiking, visit Mount Guiting-Guiting which is a popular beautiful hiking spot in Romblon, while Lambingan Falls and Mablaran Falls are some of the hidden gems you wouldn't surely want to miss.
Caramoan Islands
These underrated islands where two seasons of the reality TV Series "Survivor" were filmed, give the perfect paradise feel with their white sand beaches, clear blue waters, breathtaking landscapes, and rich marine life. What more will you ask for?
If you are to picture your dream destination, what do you see? Whether you see mountain peaks, powdery stretches of sand, clear blue water, or lush greenery, remember that you can visit your dream destination soon and when that happens, make sure to invest in time and memories.
Meanwhile, while waiting for the best time to hit your dream destination, you might also want to daydream about the best investment you could make this year. Why not start your investment with a condo? Surely, you can choose a condo design according to your preference, while enjoying a one-of-a-kind condo living.
Vista Residences, the condominium arm of the country's largest homebuilder, Vista Land & Lifescapes, Inc., offers ready for occupancy and pre-selling condominium projects in Manila and Quezon City that is strategically located within inner-city areas, near premium universities and developed business districts.
For more information on Vista Residences, email [email protected], follow @VistaResidencesOfficial on Facebook, Twitter, Instagram, and Youtube, or call the Marketing Office at 0999 886 4262 / 0917 582 5167.