Many Filipinos have tried their best and gone the extra mile to pursue their dreams, even if it takes them to work far from home to be able to fulfil their aspirations and provide a better life for their family. They took the risk of working overseas, of staying in a foreign land, in the hopes of providing the best for their loved ones.
According to a 2019 survey conducted by the Philippine Statistics Authority (PSA), the total number of Overseas Filipino Workers (OFWs) is now at 2.2 million, which signifies a large number of Filipinos who decided to leave the country to seek better work opportunities abroad.
OFWs usually stay abroad for two to three years, or depending on their contract and how stable the company is that they are working for. They are considered as our "modern-day heroes" because they do not just contribute to the country's economic growth through remittances but also sacrifice their chance of spending time with their family.
They try their best to cope up with the everyday challenges of working abroad which include homesickness, especially when they miss the important family celebrations and they do not get to see their kids growing up. Another challenge that OFWs deal with is the communication gap and cultural differences, worst, discrimination. Working in another country and dealing with the locals with different beliefs and languages can be exhausting. It takes quite some time to be able to adjust and adapt to their culture but they embrace that to be able to work there more effectively.
We have also heard stories told by some OFWs regarding their bad experiences working abroad which include maltreatment and abuse of their bosses. While most of us think that working abroad will provide more money, sometimes, it is the other way around, they do not receive the high income that they expected. Since they have to send money to their families back home, they have to make sacrifices and limit their spending abroad.
Good thing, more and more OFWs nowadays are setting aside a portion of their earnings for investments such as stocks, businesses, insurances, and real estate. While saving money is a life-saver especially in times of emergency situations, investing your money will help grow your wealth. Both can provide you long-term financial security.
There are a lot of types of investments to choose from but the most stable of them is real estate investment. Buying a property like a condominium is not just a physical manifestation of what you have worked hard for but also an assurance of financial stability for you and your family. While real estate investment has risks like any other investments available in the market, there are also long-term benefits that you can enjoy when you make the smart move to invest in one right now.
A place to call your own
Owning a condominium is having a place to call your own. It is everyone's dream to be able to live in a safe and comfortable space. It is every OFW's dream to be able to have a home to call their own, as a result of their hard work and sacrifices.
There is definitely a lot of options in the market but choose and invest in a condo that suits your lifestyle needs and lets you live worry-free and proud to belong there.
Condominium is a real estate investment that you can come home to. It can be a permanent residence or a second home in the city. Investing in real estate guarantees you that your hard-earned money will be put into good use and will generate good yields in the future.
Buying a condo is also more affordable than buying a house because it has smaller space yet it has a lot more to offer like the 24/7 security and gated complex, generator for blackouts, and the amenities that would make you enjoy the ultimate convenience that you deserve.
A stable investment
Investing in a condominium assures you that your money is not going nowhere. You may try to save up and leave your money in the bank but it will really test your patience before even seeing the growth in value. You may also explore other investments like stocks and mutual funds but you have to wait for years before actually enjoying its returns.
Investing in a property involves investing a bigger amount of money but you have think long-term. With condominiums, you can grow your money by renting it out to others, by flipping it, or by reselling after a few years' time. You just have to make sure that you invest in a trustworthy and reputable condominium developer for bigger chance of reselling it at a higher price.
Passive income
OFWs venture into real estate for a steady source of passive income especially now that rentals are picking up again. You can actually make money while you are away especially if the developer has leasing services. You can just have your condo unit rented and handled by the leasing team so you do not have to worry about finding a renter, preparing the lease contract, and ensuring the lease is paid on time.
Condominiums that are located in major city centers and central business districts are known to appreciate their value faster over time. This does not only mean that the property value will increase but also gives a good opportunity for high rental yield.
Meanwhile, if you also want to explore having the condo rented for shorter term, you can also earn a profit from listing your condo unit for staycations, similar to Airbnb. This is doable for OFWs whose family living in the country has enough time to assist the occupants.
Low maintenance
Condos are also a good investment for OFWs because they can actually tick off maintenance from the list of things that they need to worry about since it is usually being handled by the property management team.
Real estate investment has a lot of advantages. It is not just a temporary profit, it is a long-term investment that even your children can benefit from. Think of it this way, more than just an investment asset, real estate investment is one of the most rewarding decisions you could ever make. Nothing compares to the feelings of seeing where your hard-earned money has gotten into. Nothing compares seeing yourself and your family enjoy a sanctuary that you can call your own.
The country's property market is predicted to recover soon according to property experts. The real estate industry will remain resilient despite the pandemic which is something to grab on to if you are planning to invest in a condo. Strong demand and residential take-up will soon be up again. Here are some simple tips if you are planning to invest in a condo today.
Investing in property is the best decision you can ever make to grow your hard-earned money. If you want to make the most out of your investment, then you need to start as early as possible. Set aside sufficient amount for your real estate investment and minimize your spending.
Remember that the value of the property tends to appreciate over time so if you do not invest now, then you might have a hard time buying the same property after five years. There is no best time to invest in real estate but now.
When it comes to real estate investment, you have to take note that location is everything. Imagine what the area of your property will be in 10 years' time. You might also want to buy a condo unit in a location with high foot traffic and in close proximity to business and lifestyle establishments as well as major transport hubs for better rental opportunities.
As an OFW, you might not be able to process the sale personally nor check the property since you are based overseas. That being said, it is important that you assign someone you can trust to transact on your behalf.
If you are looking to invest in a condominium, Vista Residences, the condominium arm of the country's largest homebuilder, Vista Land & Lifescapes, Inc. offers ready for occupancy and preselling condominium projects in Manila and Quezon City that are strategically located within inner-city areas, in close proximity to developed business districts and prestigious universities.
Whether you are considering moving for work, for a condo space you can grow or simply for your second home in the city, Vista Residences has move-in ready condominium projects in Quezon City that you should consider moving and investing in. These condominium projects will surely let you enjoy the opportunity to create new beginnings in a conveniently new location.
Ready for occupancy condo projects of Vista Residences include Pine Crest, The Symphony Towers, and Wil Tower which are located in Quezon City.
Pine Crest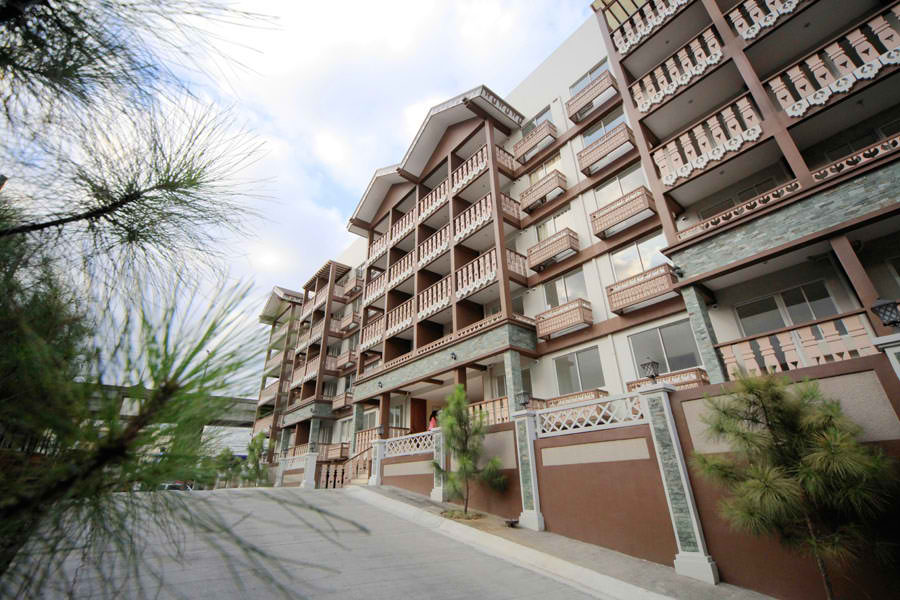 Pine Crest is a condominium development that offers the luxury of living in a serene, green, and secure community while still having access to the comforts of the metro.
Pine Crest features three mid to low-rise towers in a Swiss-inspired enclave tucked in the serene neighborhood of New Manila. Towers 1 and 2 consist of 5-storeys while Tower 3 is a 15-story structure. Each of the towers is named after famous Swiss cities Geneva, Zurich and Lucerne.
The condo units in Pine Crest are fitted with a balcony, which offers a serene view of the verdant landscape surrounding the area. At Pine Crest, you can enjoy the fresh and crisp morning air with your cup of coffee or have a glass of wine, feeling the cool nighttime breeze as you wind down from your busy day.
Located along the corner of Aurora Boulevard and Balete Drive, the said condominium property sits right beside Robinsons Magnolia and is just a few minutes away from Greenhills Shopping Center, Ortigas Business Center, and Tomas Morato, where a whole range of lifestyle activities as well as a multitude of retail and dining establishments, prestigious schools, and premier medical facilities surround the community.
The Symphony Towers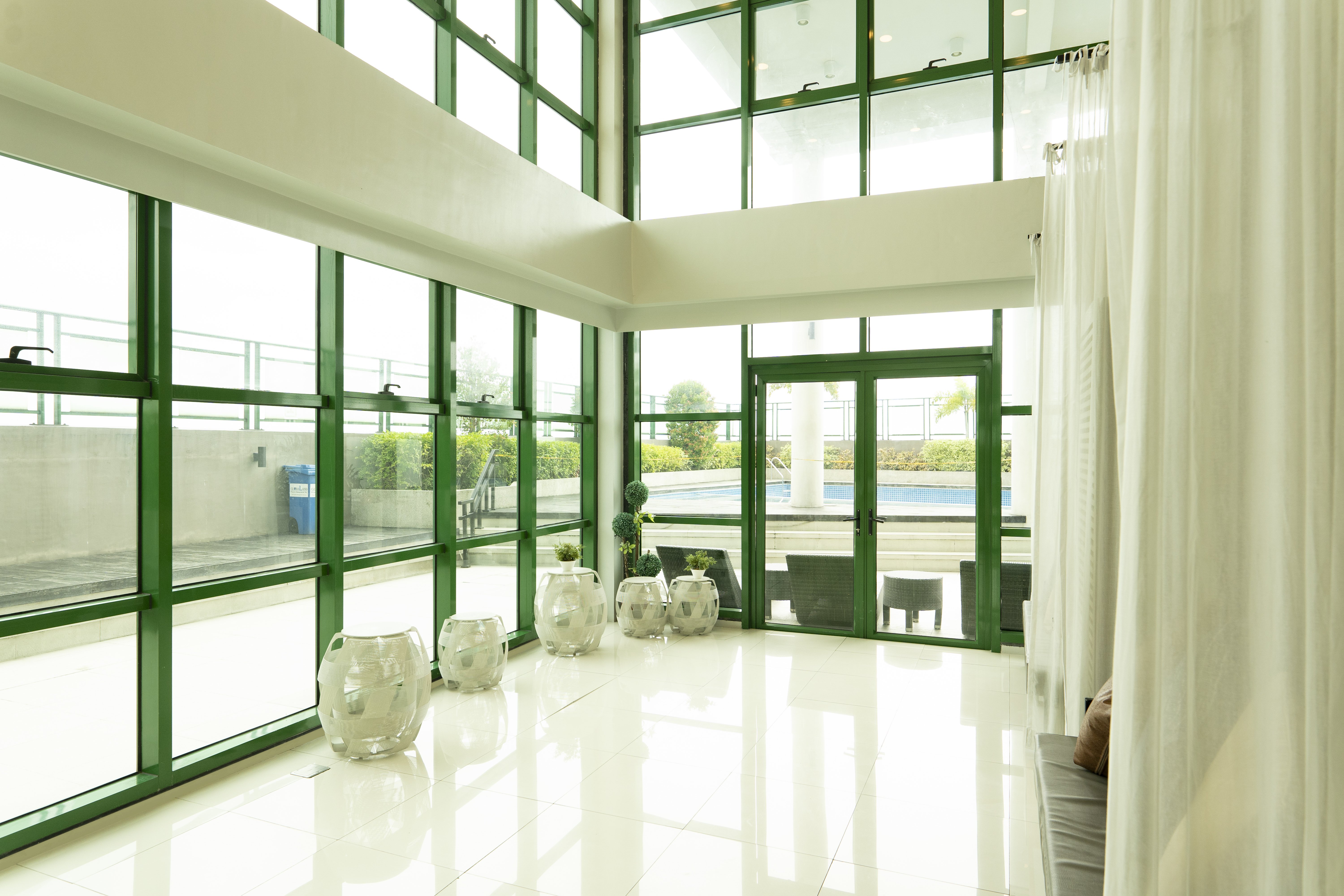 Bringing a whole new groove and beat to city living is The Symphony Towers which is located along Sgt. Esguerra avenue corner Timog avenue in Quezon City.
The Symphony Towers is a two-tower mixed-use complex that offers exclusive residences as well as commercial and business establishments. Two floors in each tower are dedicated to offices while the remaining floors are allotted for residences complete with amenities and a roof deck that offers the best view of the city.
As it sits in the middle of Quezon City, The Symphony Towers is just a few minutes away from the country's largest TV networks such as GMA 7 and ABS-CBN, transport hubs such as GMA-Kamuning MRT station and some of the most prominent sch There are several types of investments to choose from and one of them is investing in real estate.
Wil Tower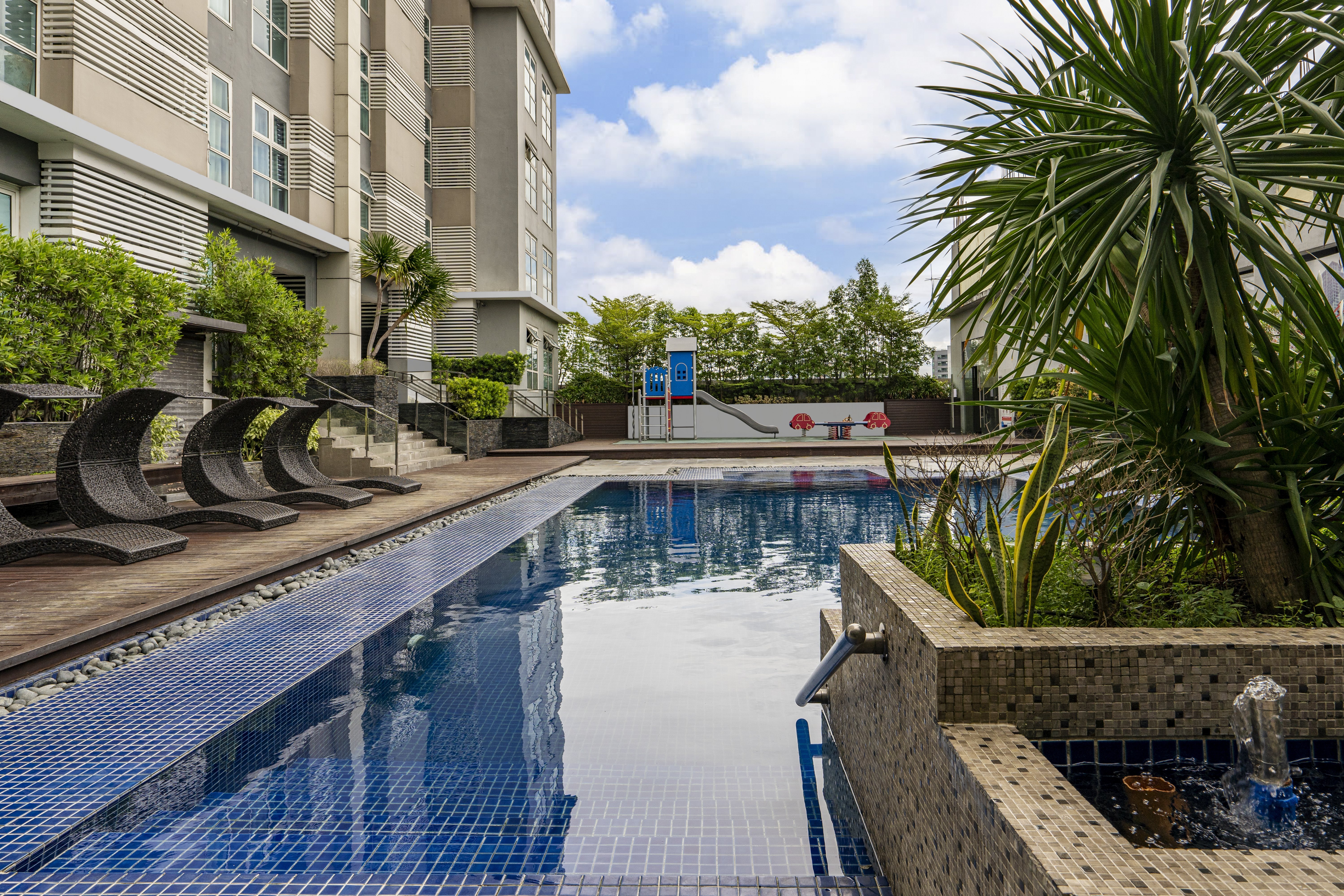 Located in the same city, just across ABS-CBN along Eugenio Lopez Drive, Diliman is Wil Tower, a 42-storey ready for occupancy condominium project of Vista Residences that offers an ideal urban sanctuary in the city.
Wil Tower is just a few minutes away from the MRT3 Quezon Avenue station and is in close proximity to several shopping and commercial centers such as SM City North EDSA and Trinoma.
There are also some prestigious schools located near the said property which include Ateneo de Manila University, University of the Philippines – Diliman, and Miriam College as well as hospitals like Capitol Medical Center of the Philippines, St. Luke's Medical Center Quezon City, Heart Center of the Philippines, and Lung Center of the Philippines, among others.
Wil Tower offers well-thought out features and amenities as well as exclusive residential units that will surely make you feel like a celebrity. You can lounge in the pool, enjoy sauna, try al fresco dining, shop for amazing home décor at AllHome or simply hit the gym – all without leaving the comforts of your own condo unit.
Aside from its ready for occupancy projects, Vista Residences has preselling condominium projects which include Plumeria Heights, Vista Recto, Tennyson Heights, Bradbury Heights, Sky Arts Manila, and Kizuna Heights.
If you are looking to buy a condominium unit to invest in, Vista Residences, the condominium development arm of the country's largest homebuilder, Vista Land & Lifescapes, Inc. offers ready for occupancy condo and preselling condominium projects that are strategically within inner city areas, in close proximity to developed business districts and prestigious schools.
For more information on Vista Residences, visit www.vistaresidences.com.ph, follow @VistaResidencesOfficial on Facebook, or call the Marketing Office at 0908-9148457.