How do you define financial freedom? Try to ask a room of people to define financial freedom and you are likely to get different answers. For some, financial freedom means being able to invest such as in condo or real estate, to pay the bills with some extra money to buy what they want, others would describe it as having an emergency fund. Many would say it means being able to retire early and travel wherever and whenever they want.
You probably know the feeling or have experienced the panic that creeps in when you see the bill for an unexpected car repair. You might probably ask yourself, how are you going to pay for it? Instead of worrying, you settle the bill without thinking twice. A week later you have forgotten what just happened. That is how little this thing affects your financial situation.
The next time a pandemic or crisis hits us again, and you miss a monthly paycheck, instead of panicking, you feel safe, with enough funds. You have that sense of relief and that is what financial freedom is.
Financial freedom is when you are able to make life decisions without being overly stressed about the impact on your finances because you are prepared. You are able to control your finances.
No matter how you want to achieve financial freedom and regardless of how you define it, everyone can benefit from having a different approach to money management. Are you ready to learn how to build a life of financial independence? Start with your own definition of financial freedom.
What's financial freedom for you?
How you define financial freedom is very personal. But maybe it looks like any of these:
● Freedom to choose a career that you want without having to worry about the money
● Freedom to take an international trip every year without compromising your budget
● Freedom to pay cash for car or condominium unit
● Freedom to extend help to others
● Freedom to retire early
When you have achieved financial freedom, you have several options. You don't have to worry if your bank account can handle your expenses. Sounds good right? You too can be able to achieve that financial freedom. Here are some essential tips to achieve it this year.
Assess your current financial situation
Regardless of your age or status, it is important to understand where you stand financially right now. Try to do a quick assessment of your financial situation - add up your debt, calculate expected income, and check which ones you still need like an emergency fund or insurance. In this way, you can be able to clearly see the status of your financial well-being. Getting help from a professional may also be helpful in the process.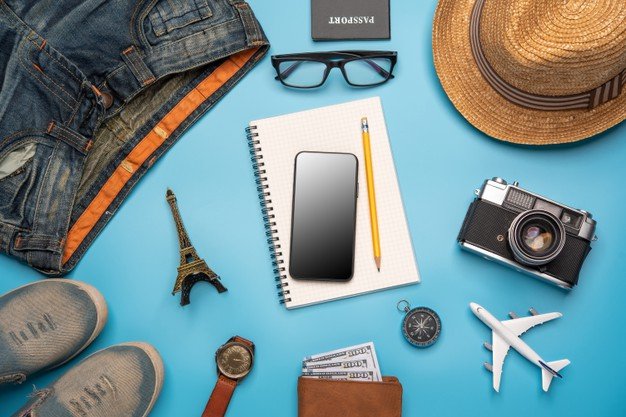 Live within your means
The path to financial freedom begins with this basic step - committing to living within your means. You can begin this process by having a mindset in which you prioritize building a strong financial foundation of savings before you spend or invest.
You can also be able to live a financially comfortable lifestyle for as long as you spend less than what you earn.
Manage your money
You won't get ahead if you don't plan for your money. Learning how to budget is very important to get your finances on the right track. You have to establish your budget every month, regardless of how much money you have.
Clean up your finances
As soon as you start learning how to manage your money, you may realize the past mistakes you have made with your finances. If you want to experience financial freedom, you have to clean up your finances before you can even start building wealth.
If you want to achieve your financial goal, you need your full income at your disposal, not leftover after paying credit card bills and loan payments.
It is true that paying off debt is hard work but there is nothing like the feeling of actually keeping the money you earn every month.
Create a short-term savings plan
If your goal is to achieve financial freedom, you need a buffet for the unexpected circumstances that you may encounter along the way. That is why you have to increase your emergency fund to cover at least three to six months of expenses once you are out of debt.
Having enough cash on hand to cover an unexpected life event gives you peace of mind and should be a vital part of your overall financial plan. Once you are able to have a fully funded savings account, you will start to become more flexible in your budget.
By having a full emergency fund and a plan to cover big expenses, you will have the financial foundation to start investing.
Invest for your future
As they say, the sooner you start investing, the more time your money has to grow. That's what you call compound interest. Get started by knowing your investment options and begin investing for your future.
One of the most stable investments that you can have is real estate. If you buy a property like a condominium unit, its value will continue to grow over time. So aside from investing your money into retirement accounts, you should also put some for real estate.
Stay in tune with your funds. You have to remember that financial freedom is more than just being able to cover unexpected expenses, without breaking a sweat. It is about being able to take full ownership of your finances and your life.
If you are planning to invest in real estate, you may want to look at the condominium properties of Vista Residences.
Vista Residences is the condominium arm of the country's largest homebuilder, Vista Land & Lifescapes, Inc. that offers ready for occupancy and pre selling condominium projects. It offers condo in Manila, condo in Quezon City, condo in Pasig, and condo in mandaluyong that are strategically located within inner-city areas, in close proximity to premium universities and developed business districts.
For more information on Vista Residences, email [email protected], follow @VistaResidencesOfficial on Facebook, Twitter, Instagram, and Youtube, or call the Marketing Office at 0999 886 4262 / 0917 582 5167.