The role of women in our society is essential. It is not only seen through those well-known women in entertainment or politics but also, and most especially, inside our homes. Known as someone in charge of all the home chores, they also play a huge role in building the family and in honing the minds of their children. Because of this, the young ones learn to idolize women, such as their moms, for all their sacrifices in their everyday lives at an early age. Despite all these, women are marginalized and were once seen as irrelevant in the past society.

It has been a long run for women to campaign for gender equality and women's rights. As being marginalized, women were only expected to be inside their homes doing all the household chores alone. It had also become the norm that only men can do all the decision-making and the only ones who were dominant in any way. Because of the lack of women's rights, their voices were not even given the importance in all aspects of society, which caused them to find it difficult to have an education and get into the politics, medical field, and the likes.
Because of the rampant inequality between men and women, the women of before did not settle for what society told them to be. Many had stepped out and fought for their rights to break the stigma among them. There came the rise of many organizations advocating women, and individuals who prove the society wrong.
Without a doubt, the women of today are now enjoying their rights as part of society. They finally get into many economic fields and some are even playing a huge role in nation-building. Being seen as weak and irrelevant, women nowadays have changed into the strong and powerful women that they are today, who are not only enclosed as someone who has to be inside their homes. They have become a leader, a great provider to their families, the pride of a group, and a great influence to the young ones.
However, the campaign for equality is continuous up to this year as violence against women is still rampant nowadays. Many reports are stating that it has been a tough fight for women to completely have their rights. Groups and organizations advocating for women's rights have been actively campaigning for it to reach the larger people and raise awareness about the relevance of women in our country.
In connection to this, we are annually celebrating the role of women through International Women's Month, which aims to recognize the hard work and the importance of women in our society.
With the theme "#ChooseToChallenge", this year's celebration is aimed to challenge and call out gender bias and inequality. It only implies that we can always choose to do things that will help each other to reach a unified goal. As we challenge the world, we are making an alert world that is aware of the current and the needs of the individuals of the society. We can all choose to seek out and celebrate women's achievements and hard works.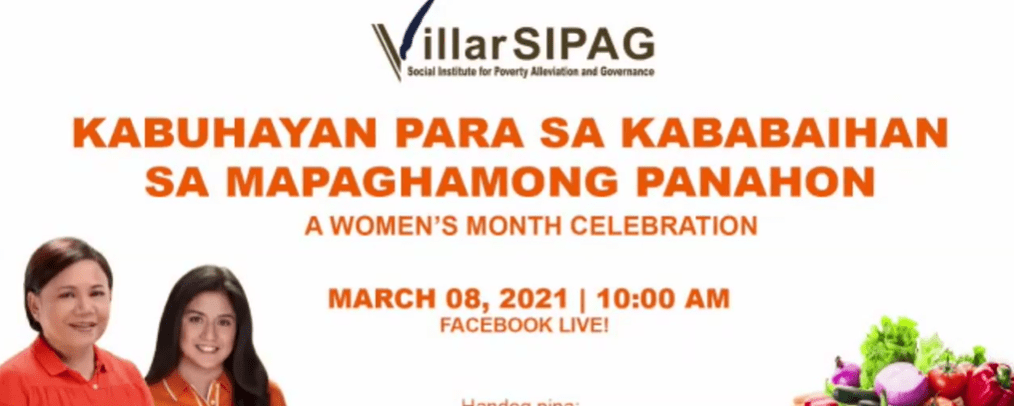 To celebrate the women's month, Villar SIPAG Foundation spearheaded by Senator Cynthia Villar and Congresswoman Camille Villar conducts the "Kabuhayan Para sa Kababaihan sa Mapaghamong Panahon", a training and seminar about urban gardening and recognizing the achievements and success of the women of today.
In this time of the pandemic, you can celebrate the women's month inside the comfort of your home with the ones you love.
You can enjoy celebrating events in the condominiums in Manila and Quezon City with Vista Residences, the condominium development arm of Vista Land. Our ready for occupancy condo projects offer spacious studio, 1-bedroom, and 2-bedroom units perfect for many occasions where you can have fun and conduct exciting games and activities at. We also have available function hall for the ones who are looking for space to conduct events, which you can freely utilize as a unit owner. Other than that, we have fitness and wellness gym, and swimming pool where you can have time for yourself.
If you are up for condo investing this 2021, Vista Residences has ready for occupancy condo units and preselling condominium projects in Manila and Quezon City that are within inner-city areas and in close proximity to premier universities and developed business districts.
For more information on Vista Residences' condominium projects, email us at [email protected] or follow@VistaResidencesOfficial on Facebook, or contact the Marketing office at 0999 886 4262 / 0917 582 5167.