When you think of "California Living", what are the things that first come to mind? If we had to guess, it would probably be at least a couple of the following: carefree, hang-loose, going out, partying, beach trips, etc. We don't blame you, because this is exactly how mainstream media portrays the lifestyle of Californians such as the ones living in Los Angeles or The Bay Area. However, we are not saying that this portrayal is completely inaccurate. Californians indeed love to enjoy themselves but that is not their 'be all end all.' These people are one of the most competitive people you will ever meet. Their love for the spirit of competition coupled with their inner passion and grit is what propels them to even greater heights.
There are plenty of different kinds of lifestyles in the world brought about by the diverse cultures influencing each other through the past couple of centuries. Some of the notable ones that you may or may have not heard of are Nomadic Lifestyle, Rural Lifestyle, Bohemian Lifestyle, Vegan Lifestyle, Ikigai Lifestyle, etc. Of course, some of these overlap with each other since as mentioned earlier, the different kinds of cultures in the world naturally influence each other over time. However, among all the ones that exist, the Californian Lifestyle isn't necessarily the best but we think that it is one of the most well-balanced ones that can be lived even by different types of people all over the world. How is this so? Well, before we go there, let us first define what "California Living" is exactly in our opinion.
California Living in a nutshell is having the drive to wake up every day to pursue your goals while not forgetting to have a good time in the process. To relate this to how it can be lived by different types of people, its well-balanced nature is what many people even coming from different backgrounds can resonate to. It is the epitome of the term 'work-life balance' or as some would call it, 'work-life integration. It is never healthy to only be on one side of the spectrum. If you are too lax and do not have any long-term goals in mind, it may become a problem down the line. On the other hand, if you heavily prioritize work over everything else in your life, it may become a problem as well.
This type of balanced living is what Vista Residences wants for its homeowners and investors. We build vertical homes to provide comfort: for Filipinos who are looking for another place they can call home where they can be comfortable and enjoy themselves, and convenience: to live in a home in the middle of the city where everything you need is within reach which is integral if you are looking to pursue your goals.
Vista Residences, the condominium arm of the country's largest developer, Vista Land & Lifescapes, Inc. offers ready for occupancy condo units and pre selling condominium projects in major business districts in Metro Manila such as Manila, Makati, Mandaluyong, Quezon City, Taguig, Pasig. There are also available pre selling condos outside Metro Manila like in Baguio, Cebu, and Cagayan de Oro.
Vista Residences condominium properties are strategically located within inner-city areas, near developed business districts and prestigious universities. One of which is Hawthorne Heights.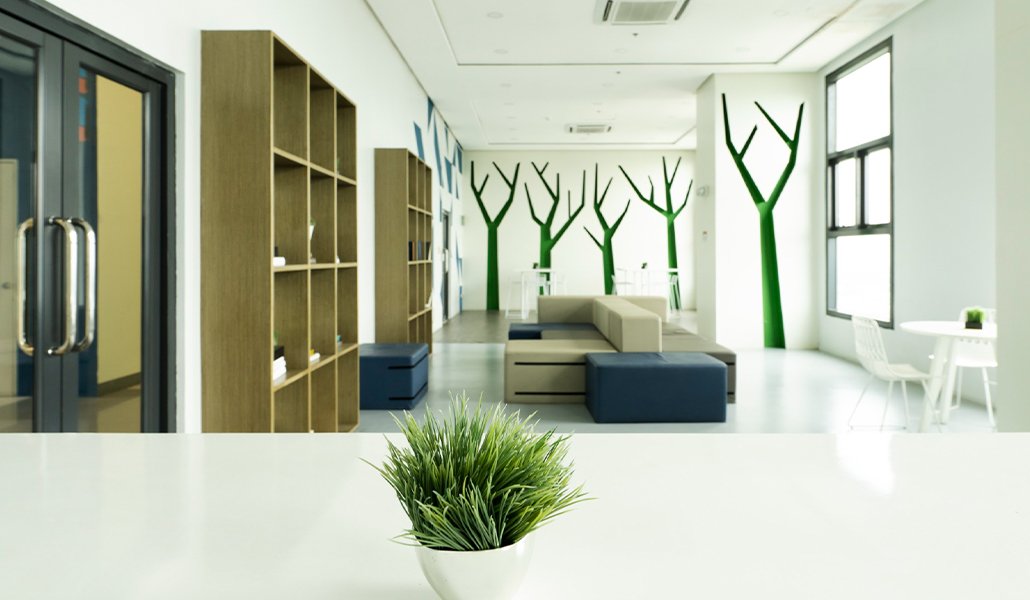 Hawthorne Heights is Vista Residences' third condo in Katipunan located at 267 Katipunan Avenue, Quezon City. It offers studio and one-bedroom condo units perfect for the student lifestyle. Hawthorne Heights is also near several academic institutions like Ateneo de Manila University, Miriam College, and the University of the Philippines Diliman.
This pre selling condo in Katipunan is 41-storey tall, with commercial, parking, amenity, and residential floors. Like all the Vista Residences condos, Coffee Project and AllDay will be present to cater to the needs of the residents.
The amenities available in Hawthorne Heights fit right to the urban lifestyle of its residents. They can relax and take a dip in the swimming pool, focus reviewing in the study hall, and exercise in the gym. These amenities are located on one amenity floor.
Katipunan avenue is known for its variety of establishments available 24/7. Food and non-food establishments are just a short walk away from each other, catering to the needs of those who live in the vicinity, from small cafes, restaurants, laundry stores, convenience stores, to as big as malls, supermarkets, and banks.
Vista Residences has two other condos for sale in Katipunan – 309 Katipunan and Vista Pointe. 309 Katipunan is ready for occupancy condo, and the first Vista Residences project along Katipunan Avenue. The second project is Vista Pointe which is currently under construction and expected to be done in 2023.
Meanwhile, other ready for occupancy condos in Quezon Cityinclude Wil Tower, The Symphony Towers, which are located in South Triangle, and Pine Crest which is in New Manila. These projects offer units from studio to 3-bedroom units that the investors can choose.
Young professionals living around the other areas of Metro Manila and the near metro cities can now experience a quality and premium condo living. Wherever you are, Vista Residences will let you experience a one-of-a-kind condo vibe according to your preference as they offer a variety of condominiums with a unique touch such as its Japan-inspired condo, and this California-inspired project in Katipunan, Quezon City. With its conducive environment, students can live an independent life while letting them pursue their dreams as Vista Residences condominium projects are also located near the prestigious universities in the country. Not just that, Vista Residences' condominium projects are also set for the ones who are fond of travelling and pursuing their dreams outside the busy city life through their condo in Baguioand its condo in Cagayan De Oro. Indeed, Vista Residences is your perfect home.
For more information on Hawthorne Heights and the other projects of Vista Residences, visit www.vistaresidences.com.ph, follow @VistaResidencesOfficial on Facebook, or call the Marketing Office at 0999 886 4262 / 0917 582 5167.