Imagine the City of Baguio - the depiction of diverse vast pine trees, the galore growth of mosses almost everywhere, and the country's mountain city foggy roads. The sensation of cold breezes, the scent of strawberries and blooming flowers, the local's long preserved culture and tradition, and the ample visits every sunny season—that is what the reputation of the Philippines' Summer Capital has.
Vista Residences, the condominium development arm of Vista Land has been a long-known player in the real estate industry's fast-growing vertical development market since its launch in 2003. With over fifty (50) projects across the country's major cities and business districts, Vista Residences constantly improves the rising demand for condo living.
Even when it comes to its features and amenities, Vista Residences is truly exceptional. Living in their modernized properties certainly provide its inhabitant cozy vibes owing to the convenience of its amenities such as Fitness and Wellness Gym, Swimming Pool, Function Room, and Club Room. They would also ensure its resident's safety through day-to-day security and CCTV cameras that are installed in all open areas for surveillance. Moreover, smoke and fire detectors are also strategically placed across the places for emergency purposes.
Meanwhile, Vista Residences has made an appearance in Baguio City to make a newly developed project to add to their hottest portfolio of condominiums, since 2017. Throughout its expanse in the Philippines, choosing Baguio as one of the locations to launch their developing condominium properties, opens an extensive opportunity for potential investors, workers, vacationists, and students, to feel at ease from the natural ambiance of the city.
Currently, there are two (2) available pre selling condo properties in Baguio and one (1) that is ready for occupancy condo. So, the next time you visit Baguio, you might further look and visit the area of these three (3) breathtaking developments properties: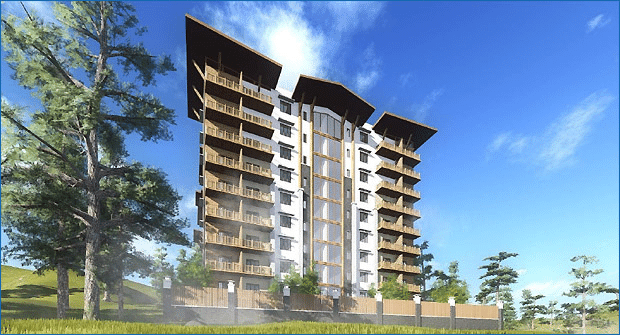 Brenthill Baguio
Standing at a 2,694 square meter lot located at Upper Yangco Road Baguio Benguet and a ten-story tower, Brenthill Baguio, a ready for occupancy condo, adopts the style of "Vintage Baguio Architecture", reminding us of the huge and elegant log cabins that Baguio is renowned for. The building will also have three lower ground floors where occupants will be accommodated and assembled, including the main lobby, an inner garden atrium, and function space.
Its occupied area is conveniently situated to nearby major landmarks such as Baguio Cathedral, The Pink Sisters, the public market, Teacher's Camp, Botanical Garden, and a ten-minute drive to the famous Burnham Park, which is perfectly suited for people who want to take a stroll and cater their needs. Additionally, Brenthill is also well placed in the nearby universities in Baguio, including Brent International School, Saint-Louis University, and the University of Baguio, which likewise give benefits and advantages to the student's well-being.
Brenthill Baguio's location gives its clients a quieter and greener scenery. It is perfectly protected, with several preserved pine trees surrounding it, and it has a spectacular view of the city and at the time is isolated from different kinds of pollution.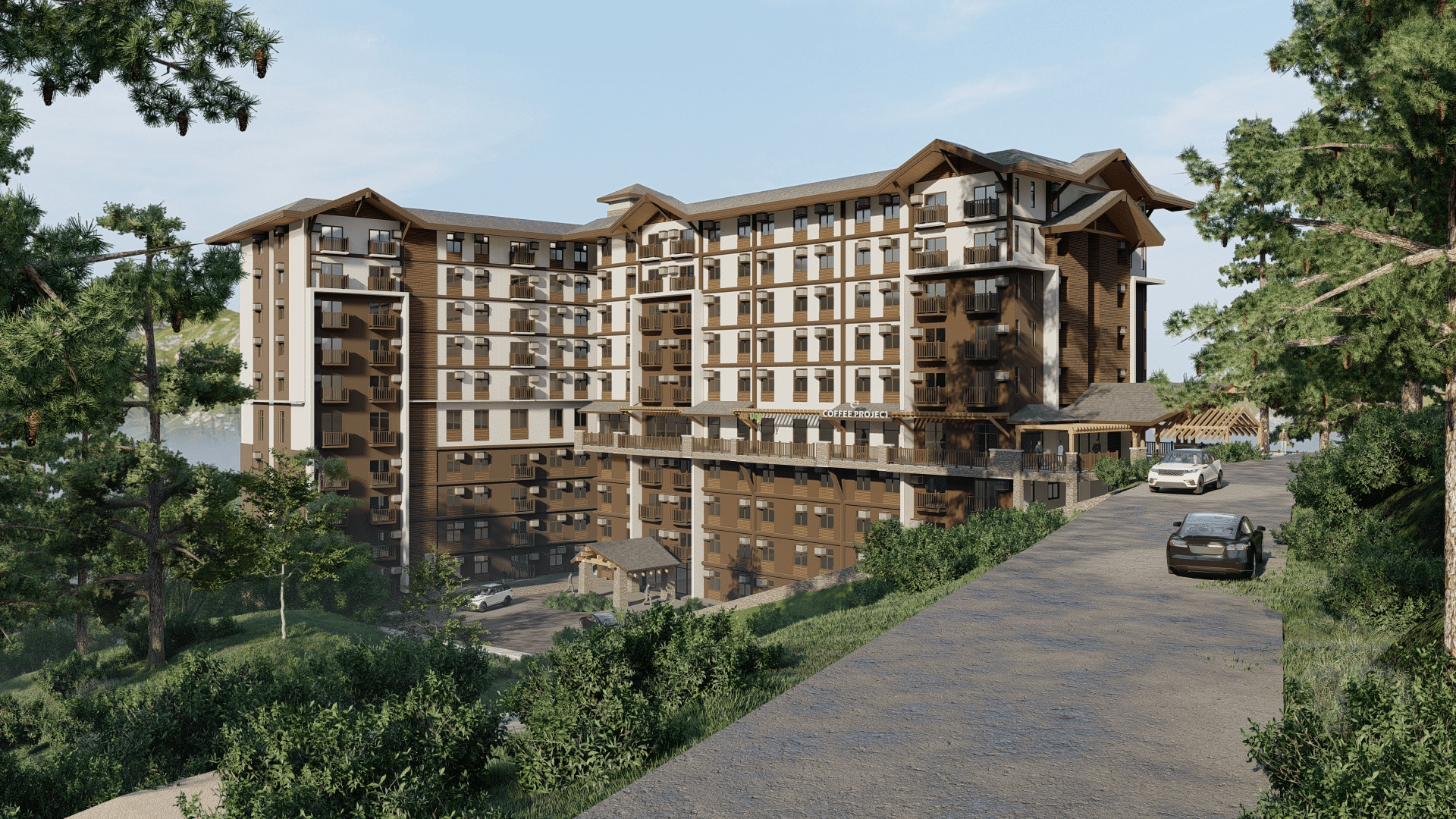 Pinehill Baguio
Pinehill Baguio is a pre selling condo in Baguio located at Outlook Drive, Benguet, with a twelve-story residential condominium, surrounded by a dense and stunning view of pine forests descending into the valleys and quaint villages. It also has a breathtaking view of the Cordillera Mountains which gives a luxurious ambiance of a sanctuary hidden into a ponderous mountainside.
In addition, Pinehill is a supervened project of Vista Residences that emerged after the popularity of Brenthill Baguio's establishment. In terms of its area where Pinehill has been established, it shows a resemblance to Brenthill Baguio, which is also minutes away from different schools and universities, hospitals, churches, tourist spots, and markets.
If you're looking for a place to live or just visit in the Summer Capital, Pinehill offers a series of studio and one-bedroom apartments that are ideal for students or families to stay.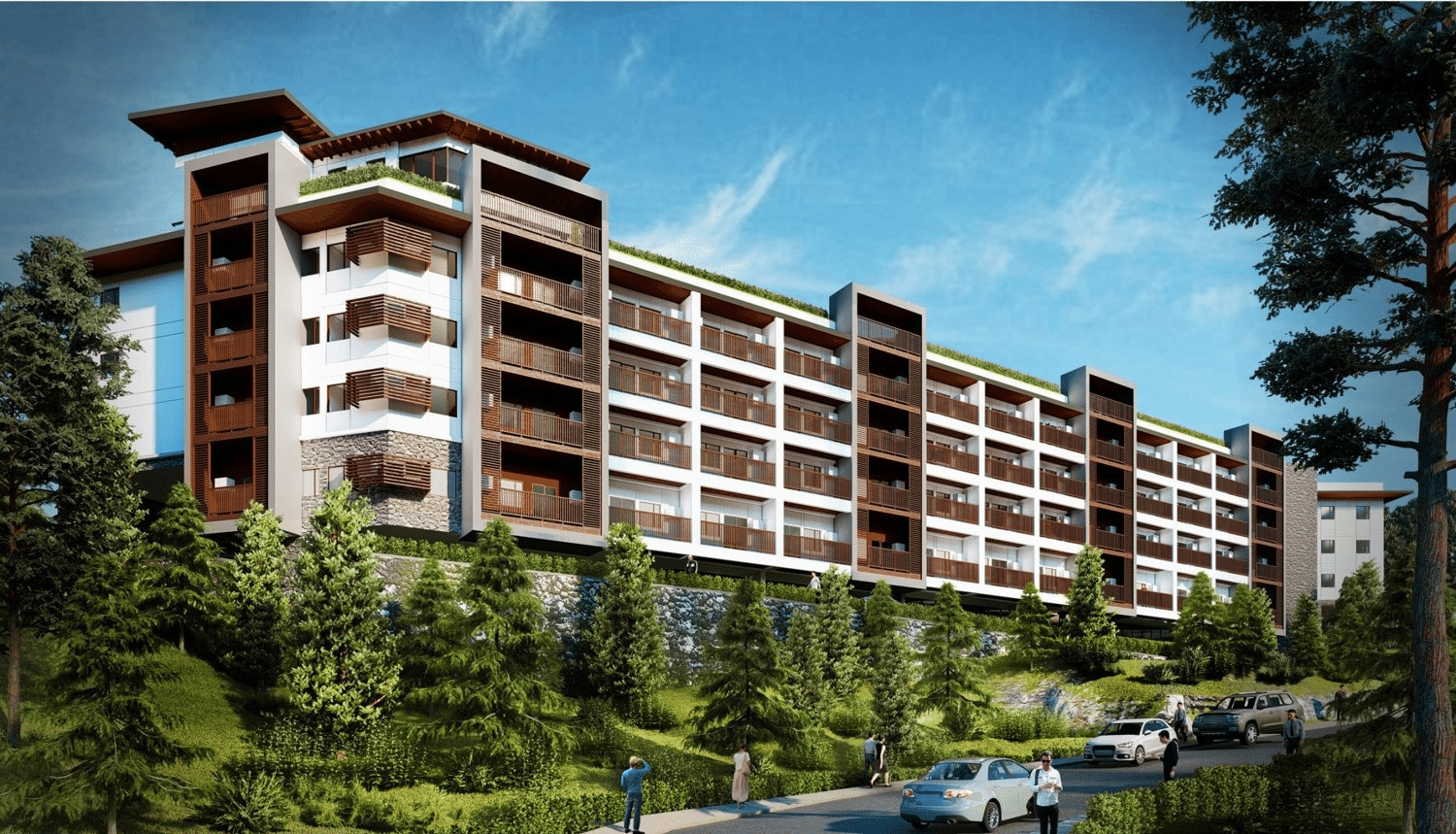 Canyon Hill
Canyon Hill is the third project of Vista Residences and is currently listed as a pre selling condo in Baguio. The condominium is a nine-story building located at Pacdal Road, Benguet. Its area offers its residents a peaceful and serene atmosphere amidst the modernity of living in nature.
Like the two previously mentioned condominiums,Canyon hill is generally in close proximity to famous academic institutions and landmarks such as Wright Park and The Mansion. It also ensures convenience to its residents through tourist spots and historical places, together with commercial areas, several prestigious institutions, reputable churches, some small local business firms, and whole other significant destinations in the city.
Canyon Hill would provide its residents with a collection of Studio, 1-bedroom, and 2-bedroom apartments, as well as a fitness center, multipurpose function spaces, a game room, and commercial units.
Overall, Vista Residences established three (3) glorious sanctuaries that dominate Baguio; the city of relaxation and tranquility and the hunt for a place to stay is always in high demand all year round. Each of its properties has been surrounded by the astounding view of enormous pine trees, which gives its inhabitants a natural ambiance of the city. The location of development properties is also generally accessible to almost everywhere, such as from premier schools and universities, famous tourist spots, and other commercial constitutions that cater to the needs of the people.
Baguio City is not only known for its famous tourists spots but also for the preservation of culture and the art of its people. They are appreciated because of how they value the given culture of their ancestors and how they showcase it to the world. Some of which are the tourist spot which they are very proud of.
The tourist spots of the City of Pines are well preserved and appreciated by the public, country and also the world. Some of them are The Mines View Park, Burnham Park, The Mansion, Bencab Museum, Baguio Cathedral, Tam-Awan Village, Botanical Garden, Wright Park, Camp John Hay, and many more.
Tourist Attractions
Burnham Park
Botanical Garden
Mines View Park
Wright Park
The Mansion
Camp John Hay
Tam-awan Village
BenCab Museum
Good Shepherd Convent
Bell Church
Strawberry Farm, La Trinidad
Moreover, Canyon Hill Baguio is just a few minutes away from La Trinidad Benguet where tourists can go to the Strawberry Farm and other famous tourist attractions.
Commercial Centers
SM Baguio
Abanao Square
Porta Vaga Mall
Center Mall
Session Road
Churches
Baguio Cathedral
Pink Sisters
Hospitals
St. Louis Hospital of Sacred Heart
Notre Dame Charles Hospital
Medical Center
Schools
Philippine Women's University
Saint Louis University
Brent International School
University of Baguio
University of Cordilleras
University of the Philippine
Major Highways that Leads to the City
Kennon Road
Marcos Highway
Naguilian Road
Halsema Road
Baguio-Nueva Vizcaya Road
Ever still feel unsafe and uncomfortable? Worry no more. Vista Residences also provides 24-hours security to make sure that every resident in every developed condominium is safe and sound. With its world-class features and facilities, you can indulge the cozy and luxurious vibes of condo living.
Thus, whether you want to permanently live or visit the city to take a break from hustle and bustle, consider Vista Residences as your viable option for your place to stay. Because at Vista Residences, your convenience, comfortability, and security are what they value the most.
Vista Residences has many notable properties, projects, and developments located at the top locations in the Philippines from Luzon to Mindanao. The properties of the top condominium developer offer different property types and access to surrounding locations such as commercial, retail, business districts, and close to tourist attractions. With the continuous and new developments in the area, today is the right time to make a smart choice and invest at the best price. Have an opportunity to live close to top locations and landmarks in Baguio City.
Its wide array of condominiums properties enable you to have a one-of-a-kind condo living experience while pursuing your corporate dreams with your family. Vista Residences offers three great properties located at prime locations in Baguio which are Brenthill, Canyon Hill, and Pinehill.
Vista Residences offers other properties around the Philippines such as major cities in Metro Manila such as Makati City, Manila, Mandaluyong, Pasig and Quezon City, Cagayan de Oro in Mindanao, and Cebu City in Visayas.
For more information on Vista Residences, email [email protected], follow @VistaResidencesOfficial on Facebook, Twitter, Instagram, and YouTube, or call the Marketing Office at 0999 886 4262 / 0917 582 5167.