Several changes occurred throughout the 21st century. One of the most important changes that happened was technological advancements wherein those improvements paved the way for a better state of living. Through technological advancements, people were able to be more efficient and productive in their respective fields of work.
However, because of the circumstances brought about by the COVID-19 pandemic, people were highly encouraged to stay at home, and continue their duties and responsibilities through the online setting.
This situation provided opportunities to reconnect with one another through virtual means of communication. It also emphasized the value of leisure time despite having a work-from-home setting. Thus, there are virtual activities and gamesthat you can do in the comfort of your own condo homes.
Reignite your passion
Firstly, you can start leisure activities by yourself by reigniting your passion for your hobbies. Considering that the pandemic is still present and it is recommended to stay at home, starting with rebuilding yourself through the things that you love is truly essential. Regardless of the type of hobby that you have, may it be through having a specific collection of things by purchasing them online, or exercising a certain hobby such as baking and working out with the help of online tutorials, your hobbies can help you have a breather from all of the things happening around you. They serve as trophies for every individual such that it is satisfying to be able to tend to your hobbies from time to time. Therefore, it is truly a fulfilling feeling to reignite your passion for your hobbies, for it is a way to take good care of yourself throughout your journey in life.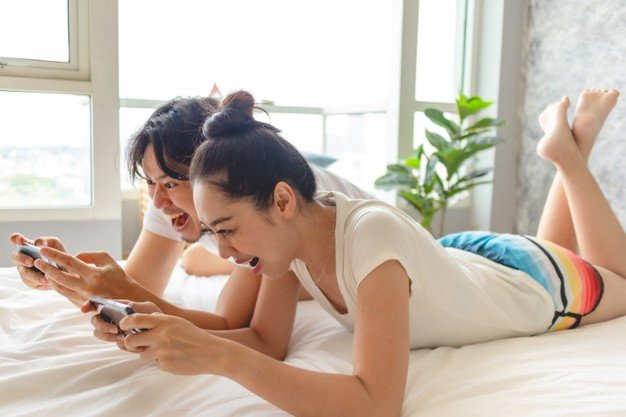 Play online games
Because of the pandemic, people are leaning more towards the online platform to communicate and perform their respective tasks at work. In addition to that, it also became a way to exercise virtual activities. Another form of leisure time is online gaming. This platform has a wide variety of choices wherein you can play using a video game console, your PC, or even your
smartphone. At the comfort of your home, you can play the popular games of today such as Call of Duty, Among Us, Valorant, Genshin Impact, and many more. These games serve as an avenue to relax and enjoy the online experience while playing them with your friends. Basically, it is a recreational activity wherein you have fun with the game, together with your friends. Through this virtual activity, you are able to take a step back from reality and simply enjoy the game. Furthermore, you get to maintain or even strengthen your connection with your friends despite the circumstances at hand. Online gaming is a great way to unwind as it is a virtual activity that you may do while interacting with your friends.
Virtually reconnect with your love ones
Lastly, virtual activities can simply be bonding with your friends and family with the use of the online platform. As the majority of the people are on a work-from-home basis and online learning due to the circumstances brought about by the COVID-19 pandemic, people tend to stay at home and avoid unnecessary contact with anyone. Because of this, people lacked connection with one another. However, utilizing the online platform, people can stay connected despite the current situation.
With the use of online platforms such as Facebook, Google Meet, Discord, and many more, people are able to continue to bond with one another. Bonding virtually can be as simple as watching a movie together with friends and family. It can be done by having an application or a website that can provide a watch party for everyone to enjoy viewing altogether. Through this virtual activity, you get to share your common interest with your family and friends. Virtual bonding can also be through conversing with your friends and family. This serves as an opportunity to catch up with each other's lives despite the circumstances. It becomes a form of reconnecting with friends and family through virtual means. Thus, utilizing the online platforms to bond with your loved ones is a good virtual activity to stay connected and updated with each other's lives, while keeping an eye on your health and safety with regards to the pandemic.
All in all, having virtual activities with family and friends in the midst of this COVID-19 pandemic is important. Doing recreational activities helps people unwind from their duties and responsibilities, and simply enjoy leisure time and each other's company virtually. Moreover, it is a great way to reignite your passion for your hobby, virtually bond with people through online gaming, and maintain a good connection with your friends and family at the same time stay updated with regards to their lives amidst this pandemic.
These are just few of the virtual activities that you can do inside the comfort of your condo in this time of pandemic. Meanwhile if you are not fond of the digital platforms, you can still enjoy your "me" time indoors and utilize the amenities for free. Isn't is entertaining and relaxing to just swim for a couple of hours?
If you are looking for a perfect condominium to conduct virtual and face-to-face activities,Vista Residences is tailor-made just for you.
Vista Residences is the condominium arm of the country's largest homebuilder, Vista Land & Lifescapes, Inc. that offers ready for occupancy and pre selling condominium projects in Manila and Quezon City, that are strategically located within inner-city areas, in close proximity to premium universities and developed business districts.
In this time of pandemic, Vista Residences implements the new normal safety policies in all of their condominiums around the metro cities in the country. This means that all of the virtual activities mentioned above can be done in their condominiums without worrying about health and safety. Security is one of the utmost priorities of Vista Residences, which entails that they aim to provide great comfort and safety in all aspects of their establishments, making the investment with them truly worth it. They aim to provide quality service through the features and amenities of their properties and reassure the security of their clients through the implementation of health and safety policies.
For more information on Vista Residences, email [email protected], follow @VistaResidencesOfficial on Facebook, Twitter, Instagram, and Youtube, or call the Marketing Office at 0999 886 4262 / 0917 582 5167.