Gardening in a condo in Manila - is that even possible? The answer is Yes. You can turn an empty corner in your condo into a thriving green space by bringing in low-maintenance plants. Gardening is considered by many as stress-relieving and relaxing, not to mention its numerous health and economic benefits too.
One of the advantages of living in a big home is having the freedom to create a lush outdoor area where you can plant trees and place as many plants you would like to take care of - as many as you like, as varied as you want them to be.
However, those who are living in condominiums may not have the luxury of space but can still enjoy the benefits of gardening by growing plants in the balcony or on a free wall inside the condo. In fact, many condo dwellers nowadays are starting to transform even their smallest nook into a charming vertical garden, filled with green wonders.
According to studies, indoor plants do not just add warmth and life to a space, they also create a calming and refreshing ambiance. Aside from this, there are other benefits of condo gardening, even if you have limited space to work with.
Gardening is good for the health
Gardening helps you get active, so with this simple and fun activity, you can already burn calories and build muscle strength while arranging and taking care of your plants.
Being exposed to plants and soil reduces anxiety and stress, thus, keeping serious health conditions at bay. They can also stimulate the mind to be alert, improve one's sleep quality, and can serve as organic air filters or cleaners inside your little haven.
Since taking care of plants is relaxing, it is good for the heart, mind, and soul.
Gardening helps add accent to condo interior
The more creative you are, the better you will do in indoor gardening, since you can play up and arrange the plants in such a way that they will serve as added decors to your condo interior.
Depending on your personality and style, you can be creative in choosing pots and raised beds for your plants. However, you should always remember to place them in an area where they will get their much needed sunlight for the day.
If you have always wanted to create an indoor garden, you have to remember that it is not as easy as buying low-maintenance plants and displaying them in one of the areas in the condo. You have to do a little research to know more about them. Boost your condo interior and at the same time, fulfill your gardening dream by having some of these plants.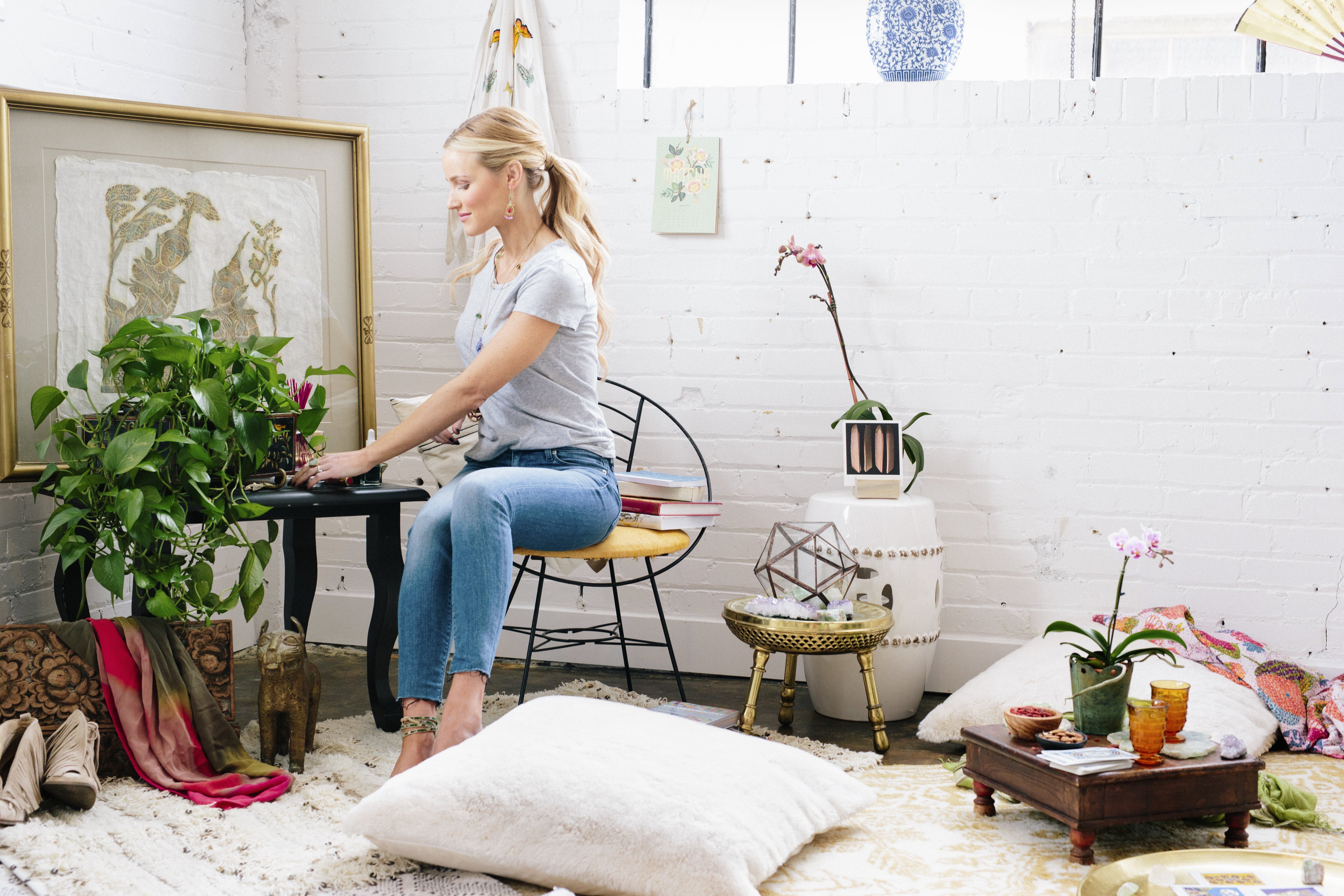 Gardening is fun and practical
If you are living in a condominium in the middle of the city, chances are, you might be intoxicated with too much noise and city stressors. You might have already been used to the buzzing and fast-paced city life.
If you are too worn out to go to the gym or visit your favorite spa on weekends, your condo garden can serve as a good alternative to keep you active, help you de-stress, and unwind at the same time.
It is always a good idea to come home to a place filled with relaxing scent and a sight of greenery, after a long day's work or after battling the traffic and city noise.
Gardening is a great avenue for self-improvement
Gardening is no easy task. You will have to invest time, money, and effort if you really want your garden to thrive.
Being able to grow your plants is very therapeutic. The simple activity will help you be more patient, more caring, and more appreciative of yourself especially if you see the plants grow - it is a sign that you have been doing well in taking care of them.
Now that you know the benefits of condo gardening, it is time for you to assess your living space and the plants you want to bring in to be able for you to get started on this new and exciting hobby!
Ask yourself if there is an area in your condo where the plants can be aired out and receive sunlight once every two weeks? You have to keep in mind that even low-maintenance plants need a little sunlight. Check if your condo unit receives enough sunlight and if you have enough space to put your plants.
If you are done evaluating your place, it is now time to check on the plants that you can bring into your unit. Before going to the nearest plant store, make sure to research about the plants' growth characteristics.
Grow your knowledge. Remember that each plant has its specific needs, so do your own research or reach out to other plant parents.
Choose plants that do not grow that much to avoid eating up your condo space. You also have to know the adaptability of the plants. You can simply ask the supplier if the plant can thrive in a condo space like yours given the lighting and ventilation condition of your area. Check also how you can "break in" the plants since they have to be slowly introduced into the new environment to avoid unfavorable results. Lastly, take the time also to ask the supplier if the plants are poisonous especially if you are sharing the space with kids or pets.
If you love gardening, do not let your little condo space keep you from doing what you want and from experiencing the joy and health benefits of gardening. It is an activity that will soothe your senses and keep you sane especially during these times.
If you are planning to invest in a condominium, Vista Residences, the condominium arm of the country's largest homebuilder Vista Land & Lifescapes, Inc. offers ready for occupancy and preselling condominium projects in Manila and Quezon City that are within inner-city areas, in close proximity to developed business districts and prestigious universities.
For more information on Vista Residences, visit www.vistaresidences.com.ph, follow @VistaResidencesOfficial on Facebook, or call the Marketing Office at 0999 886 4262 / 0917 582 5167.